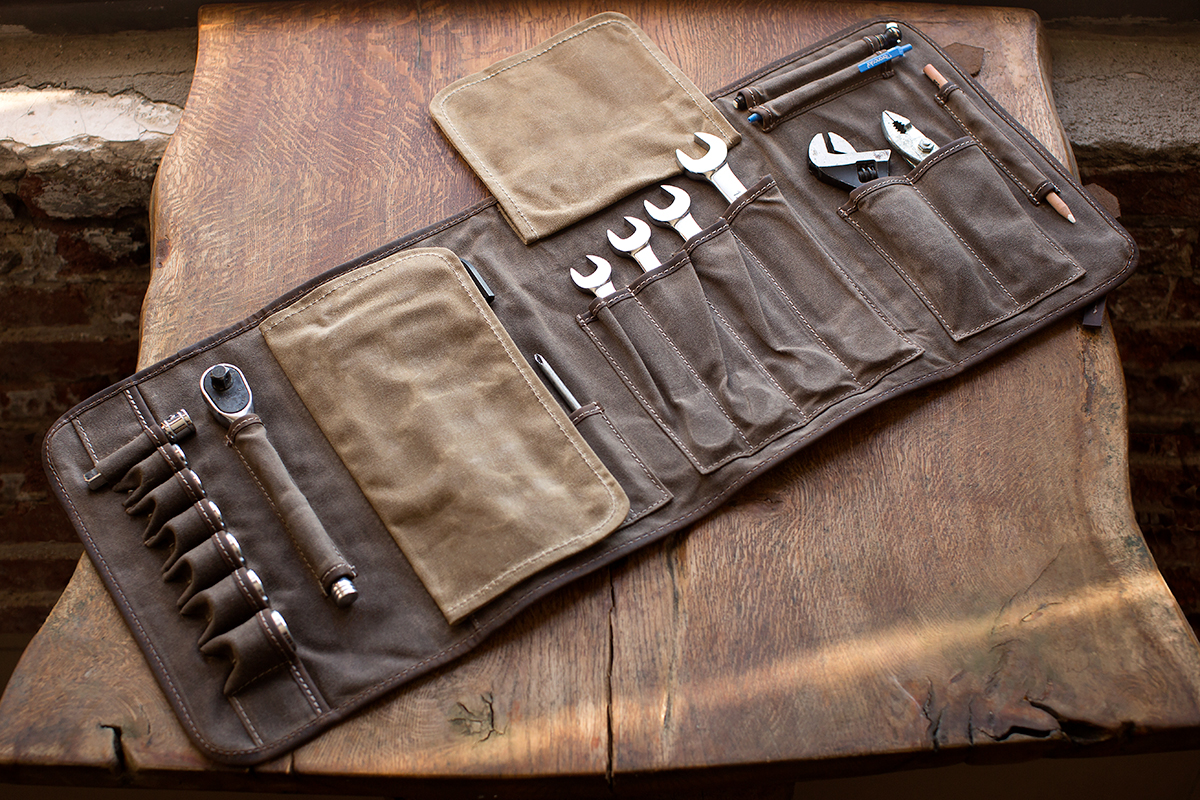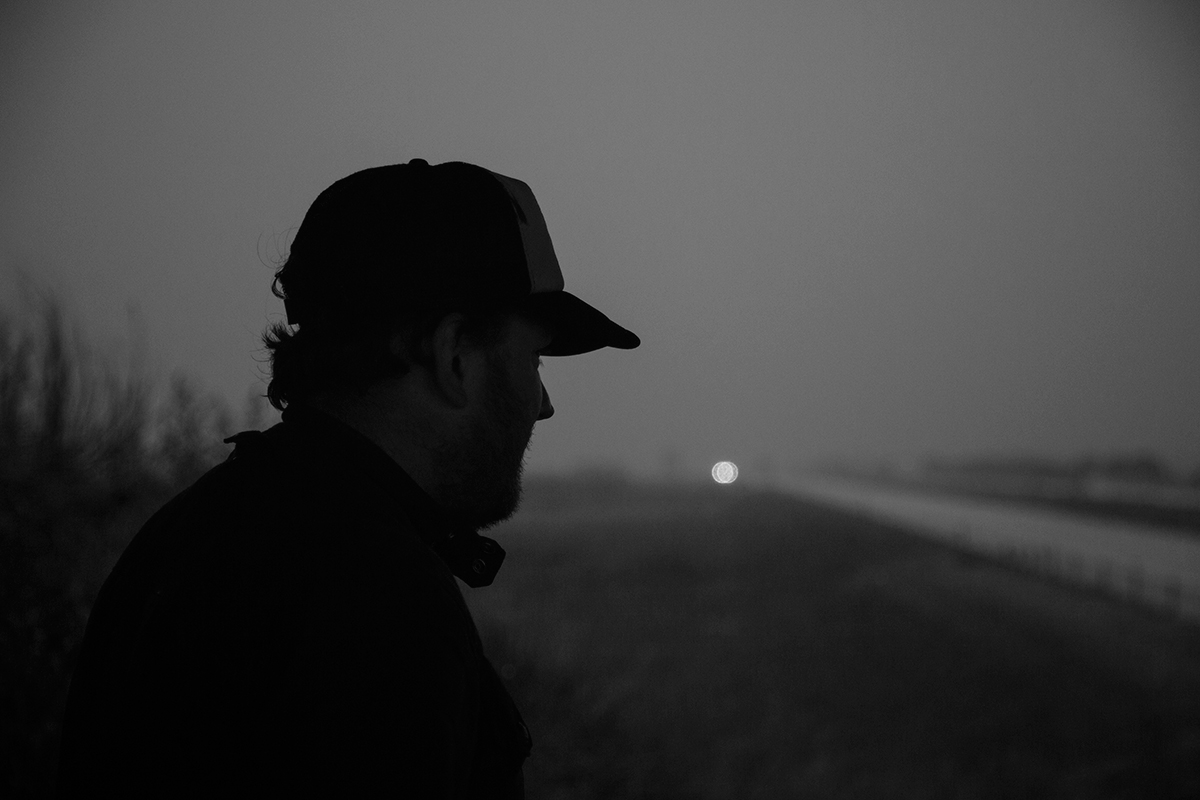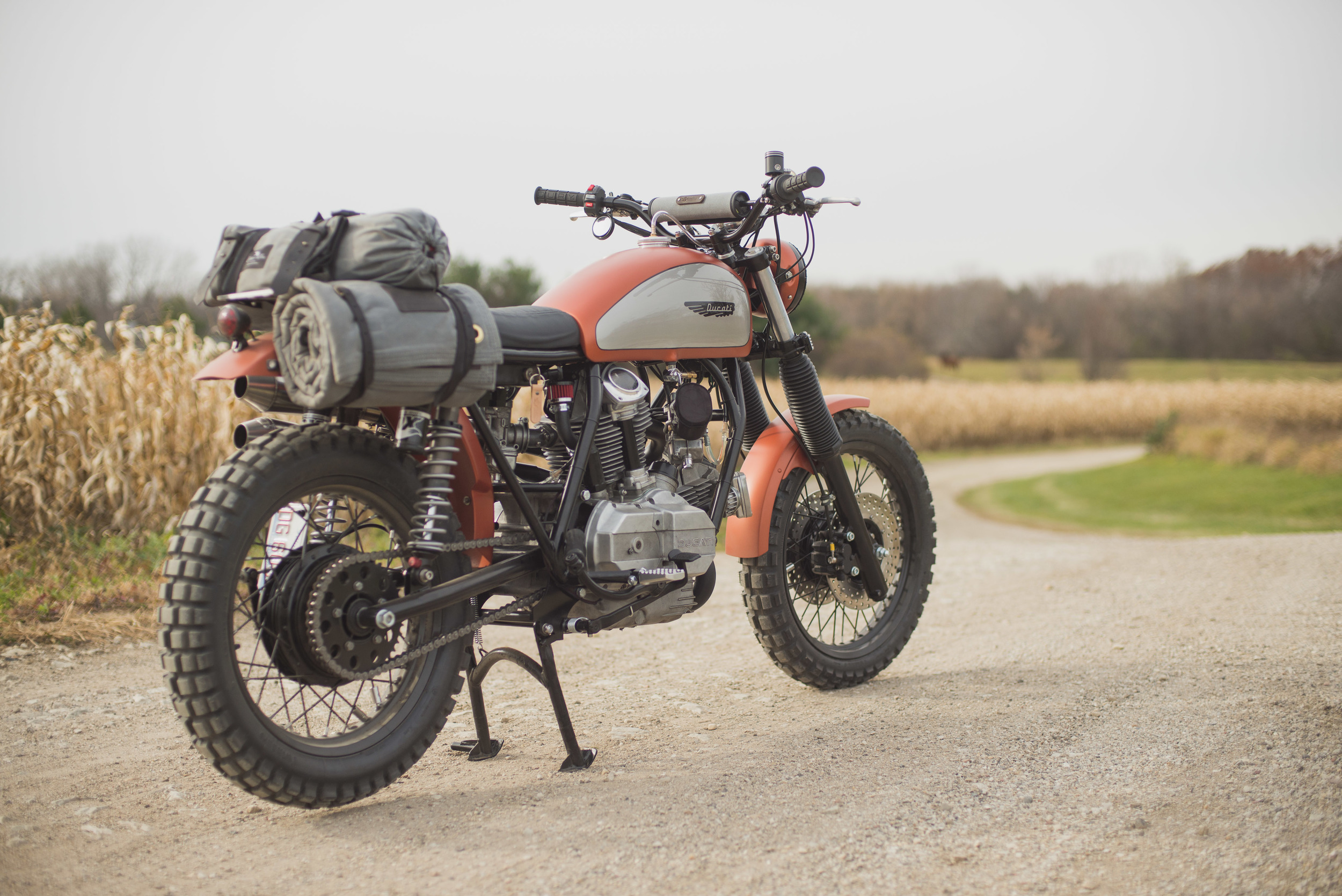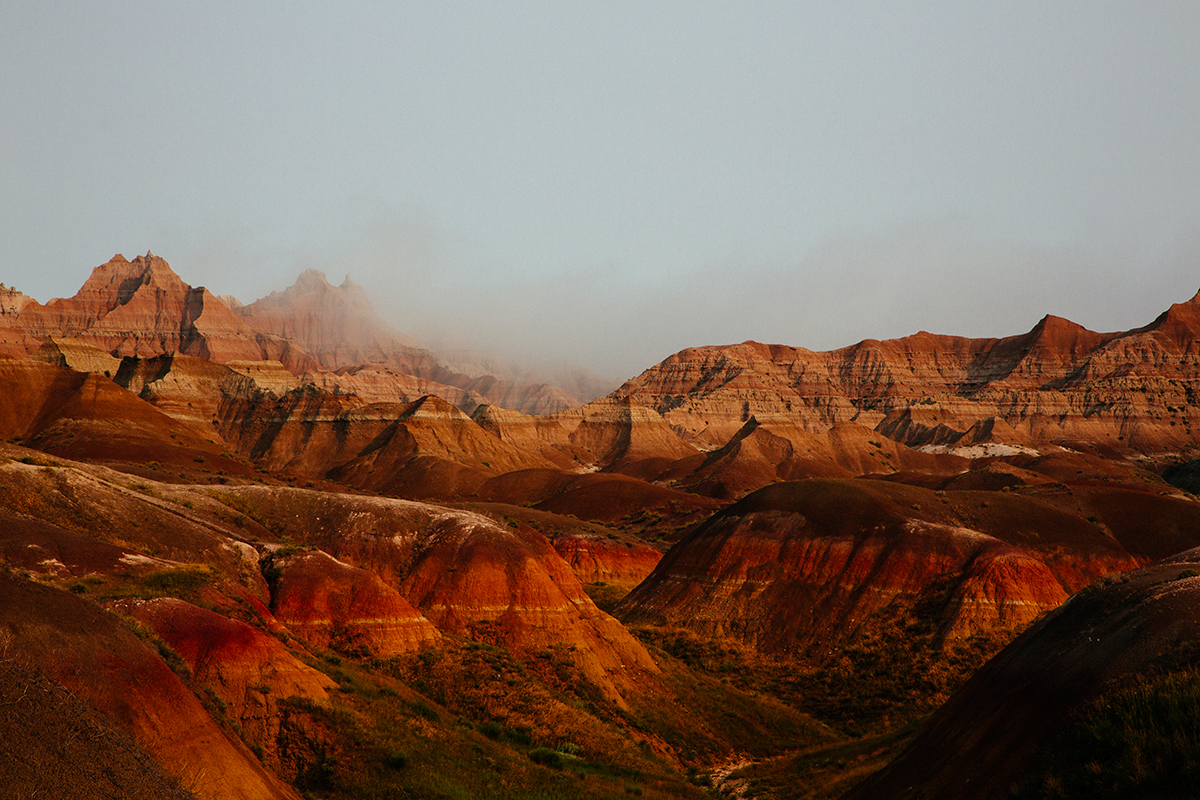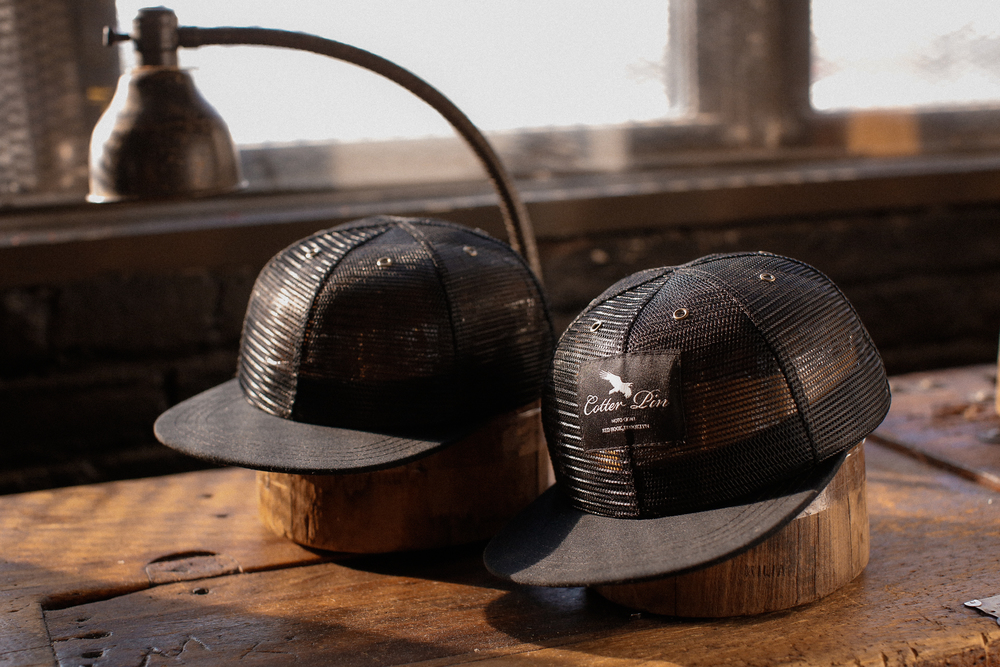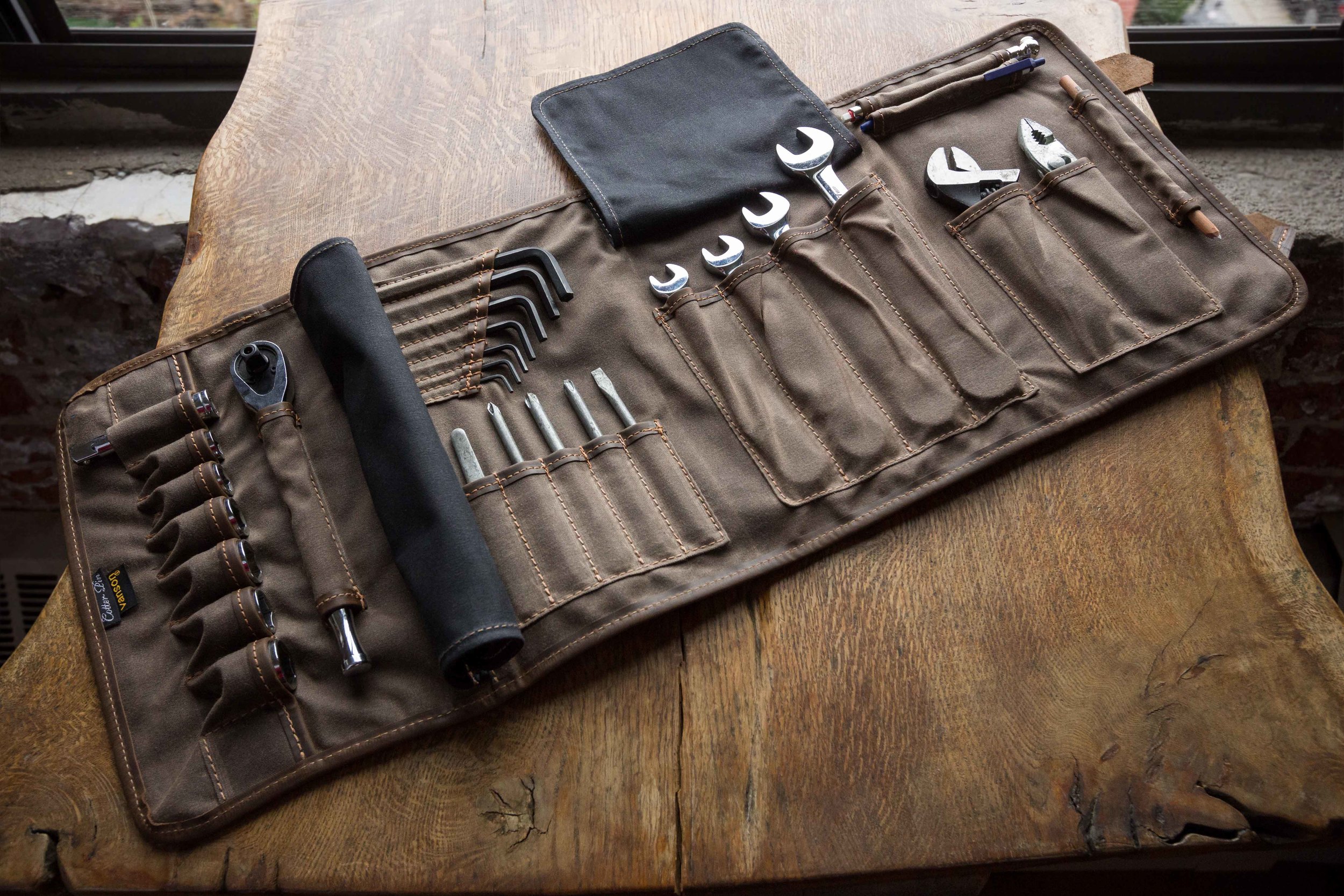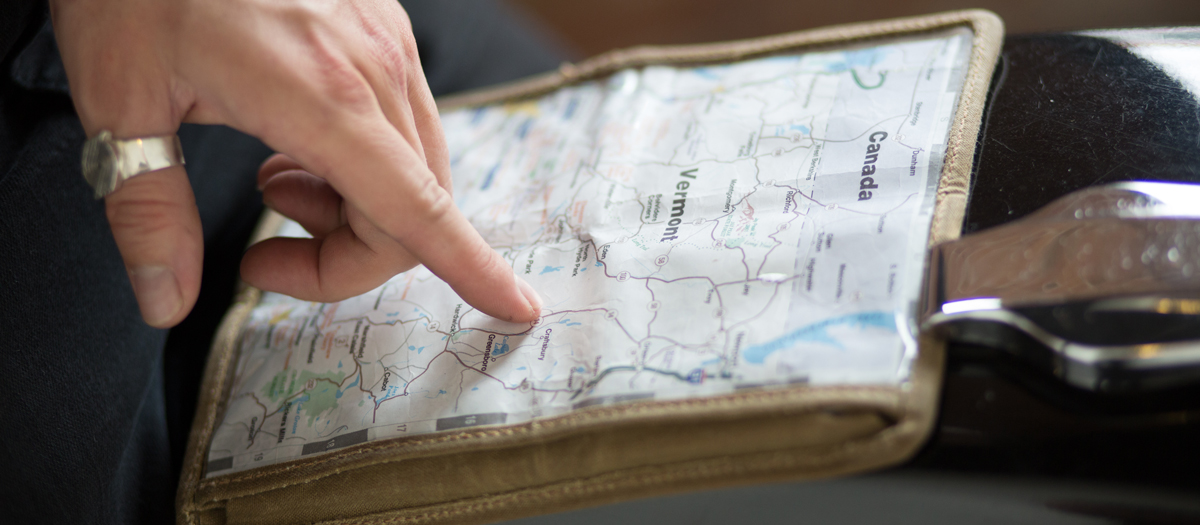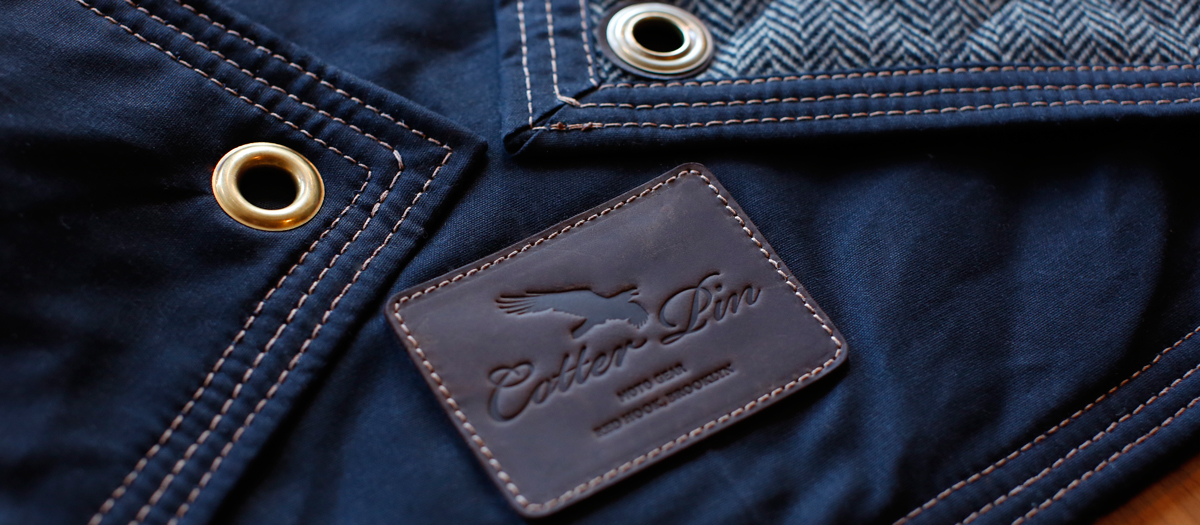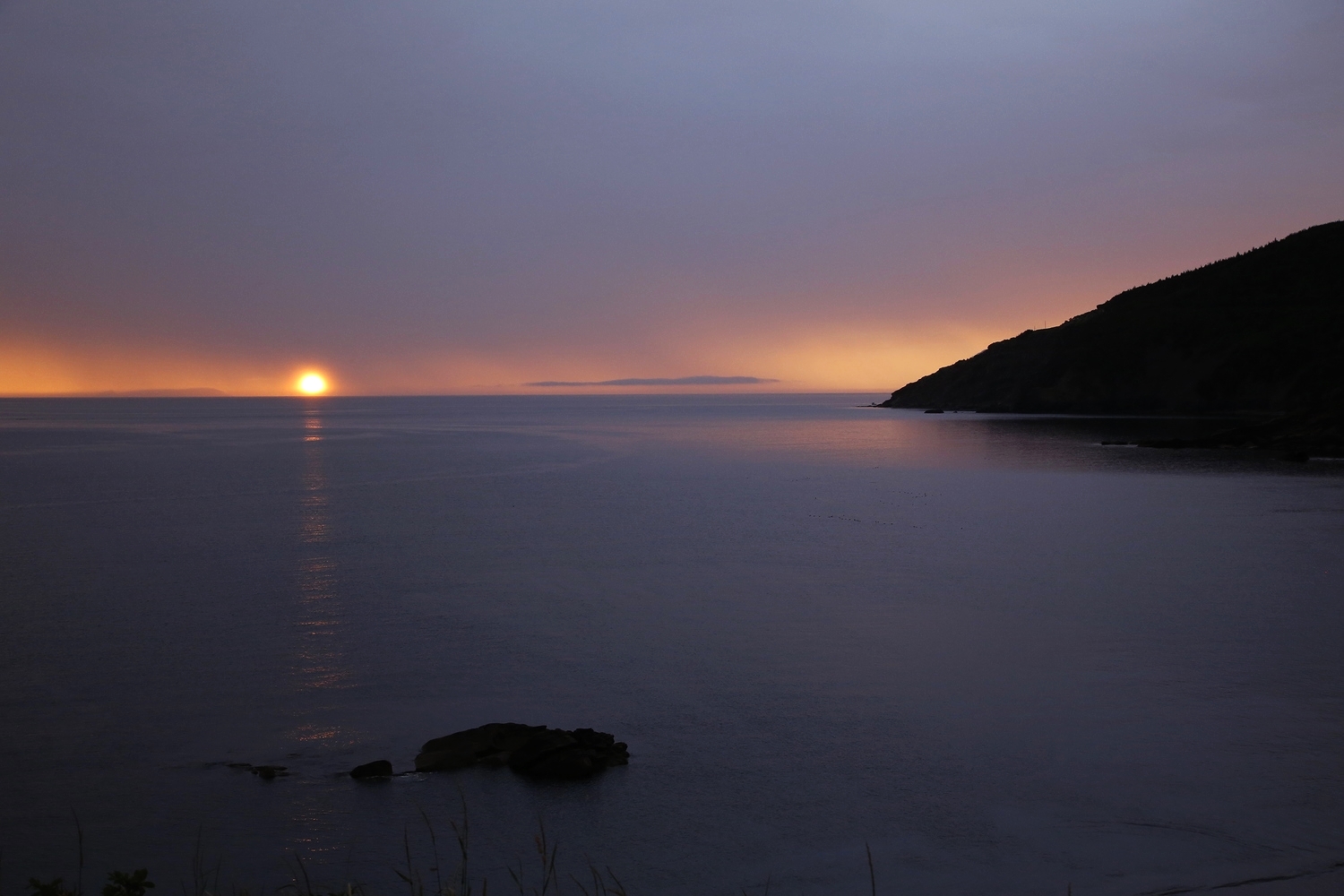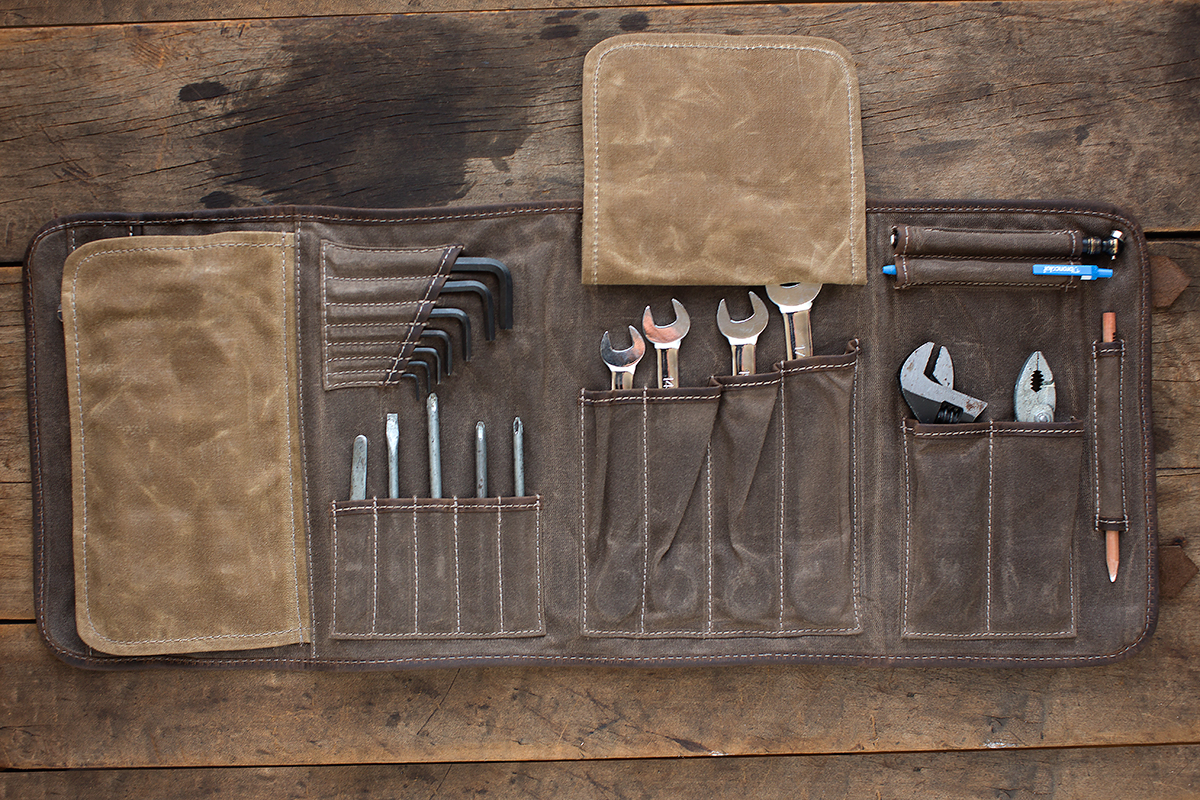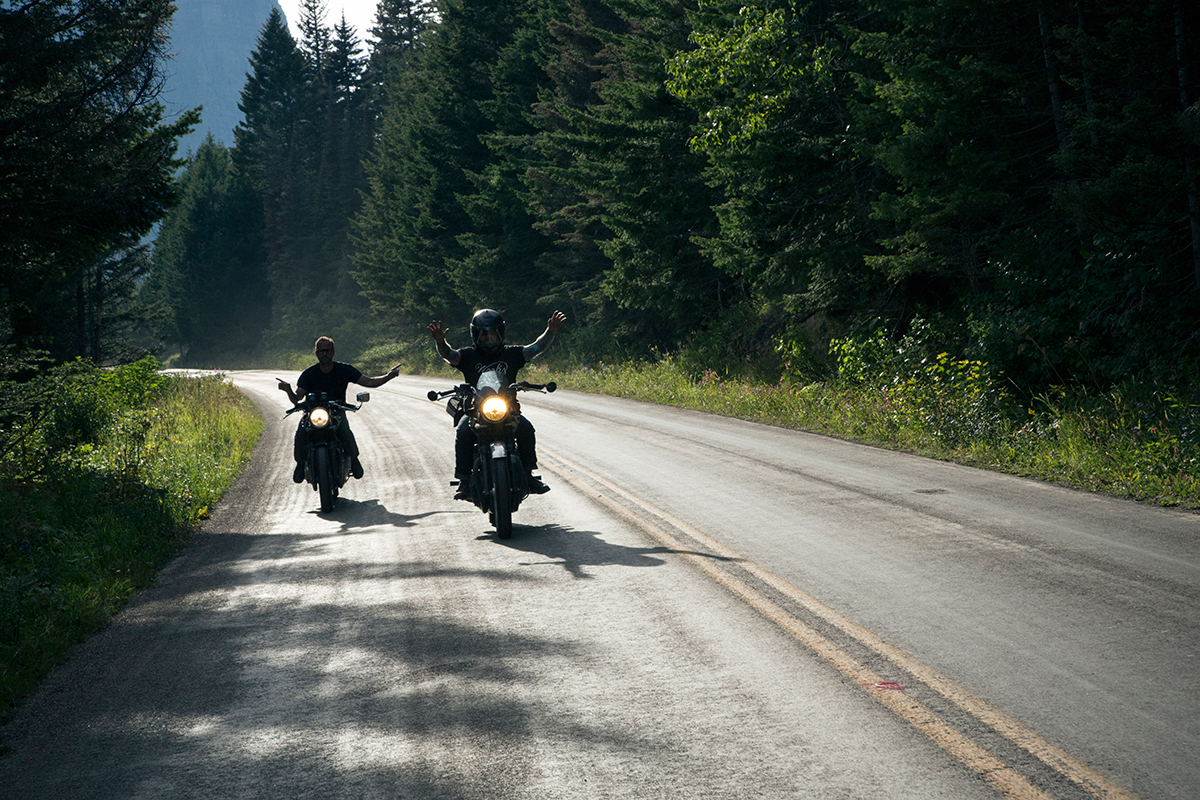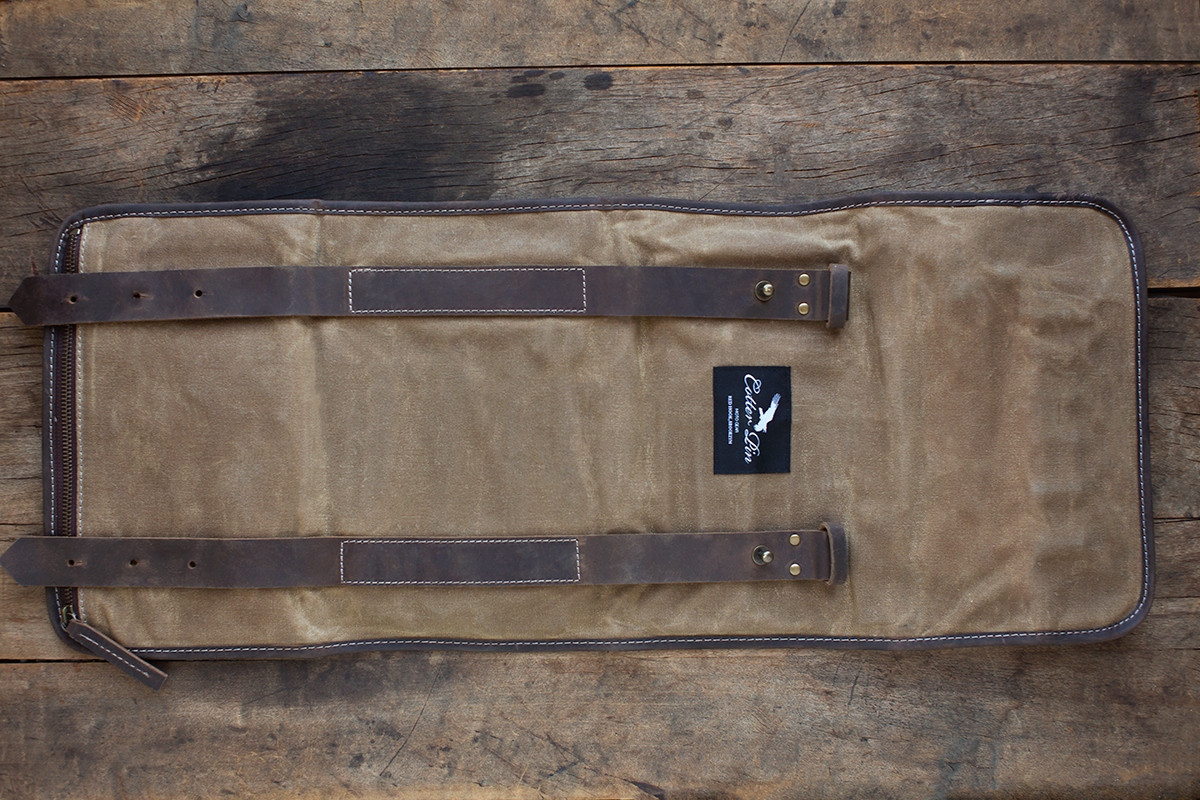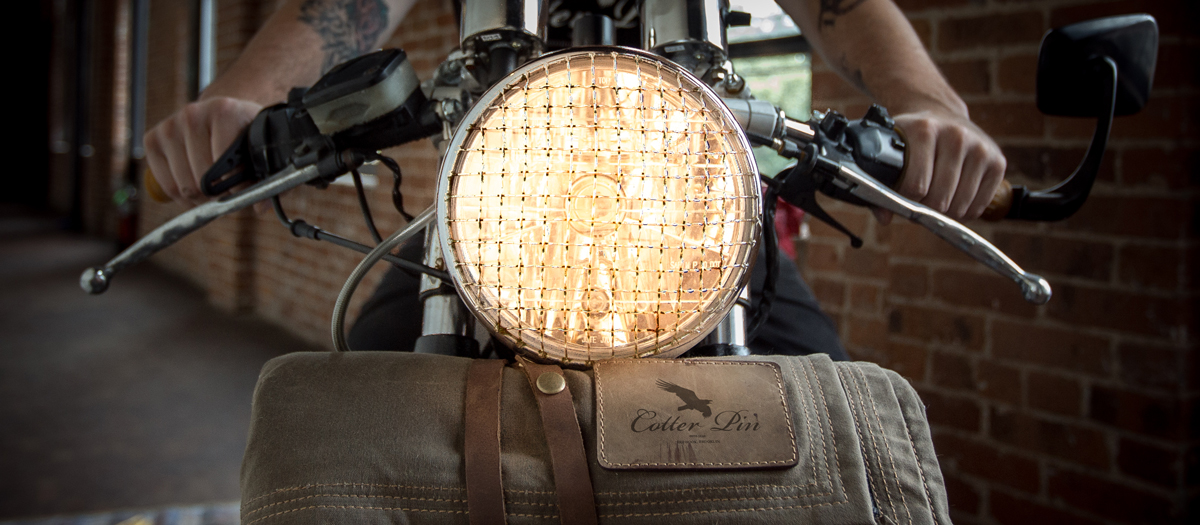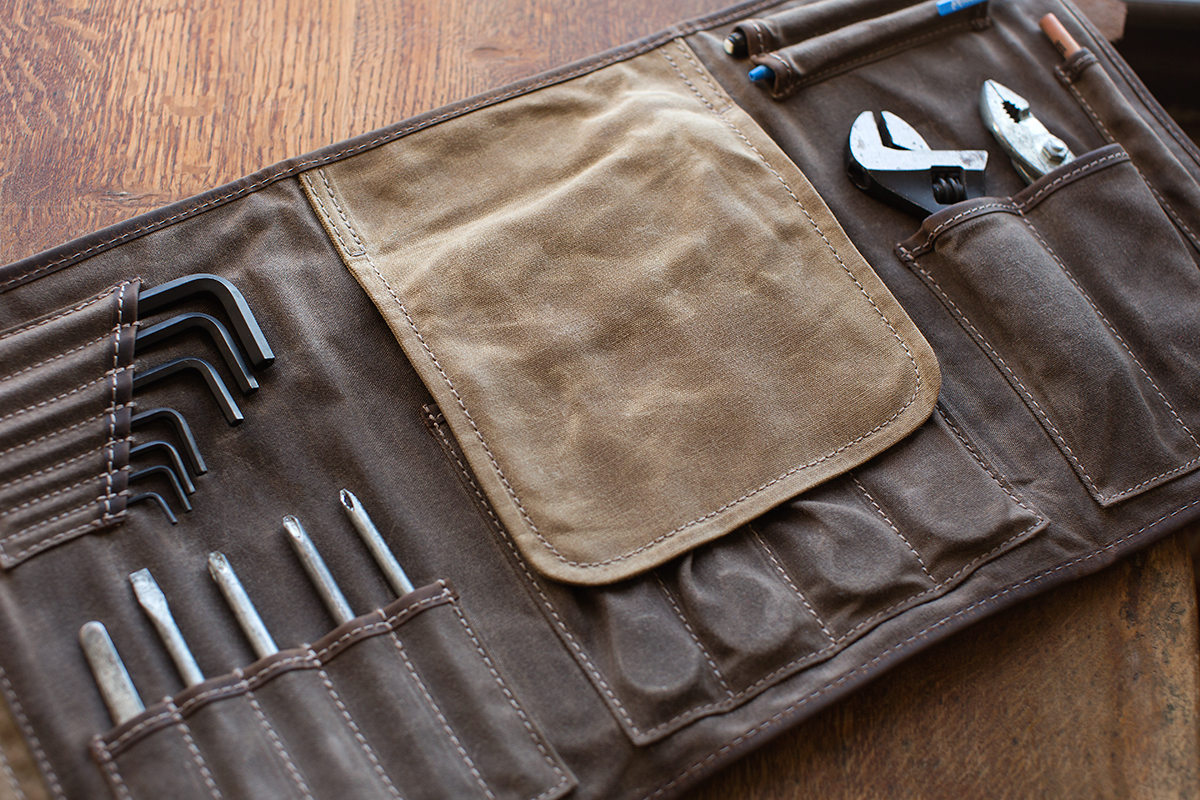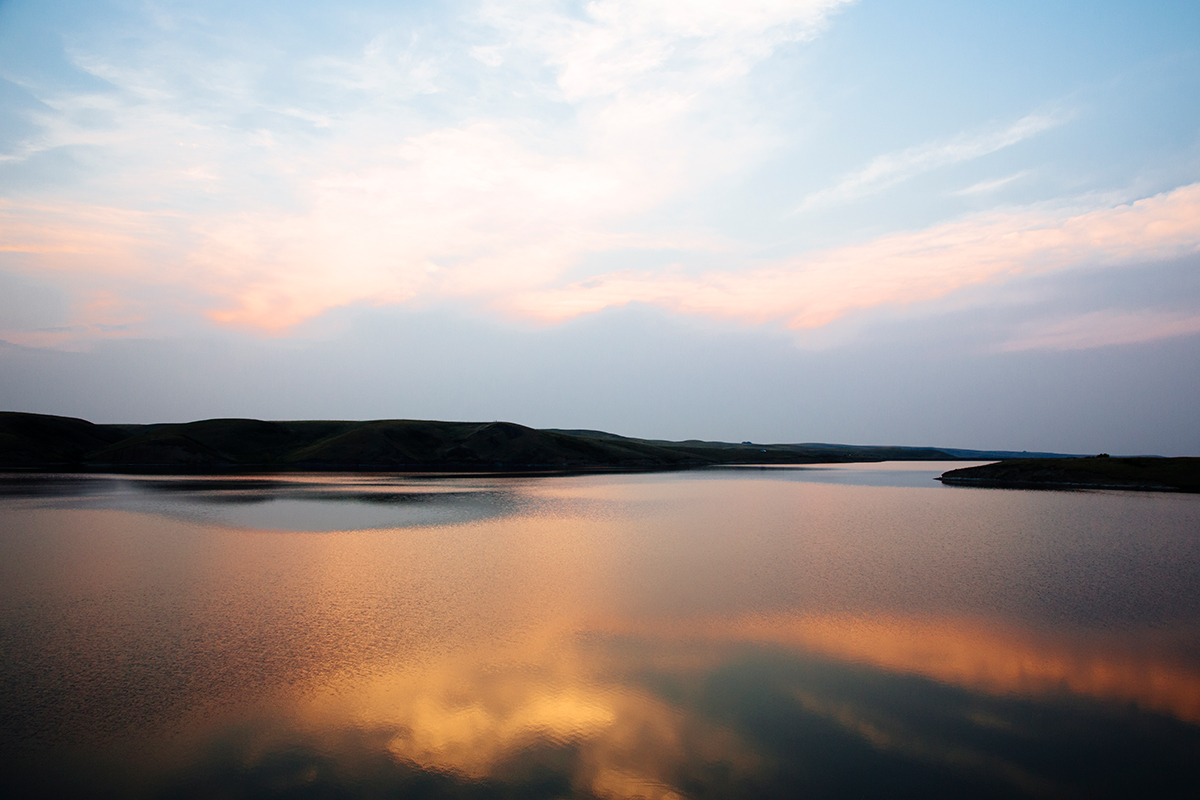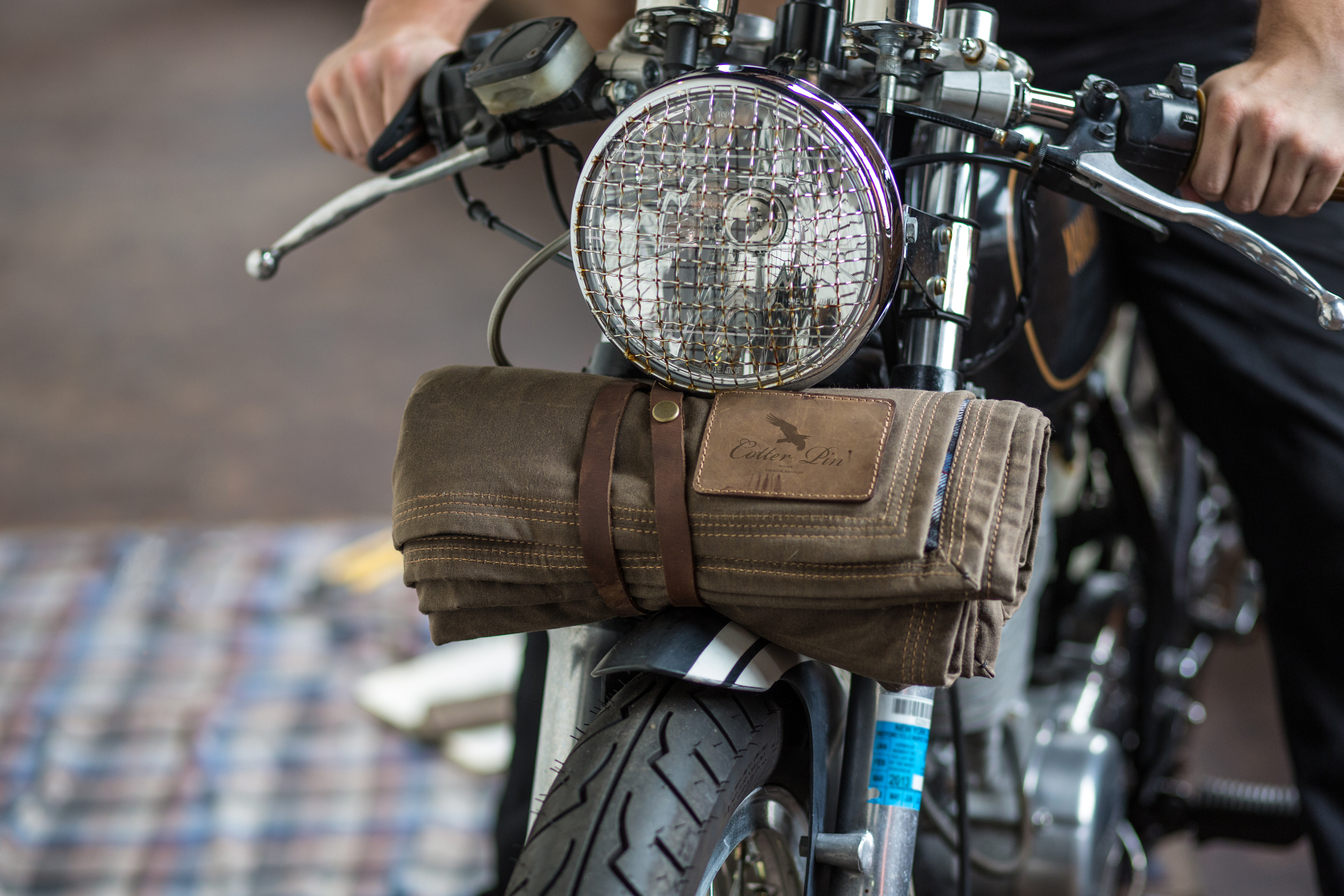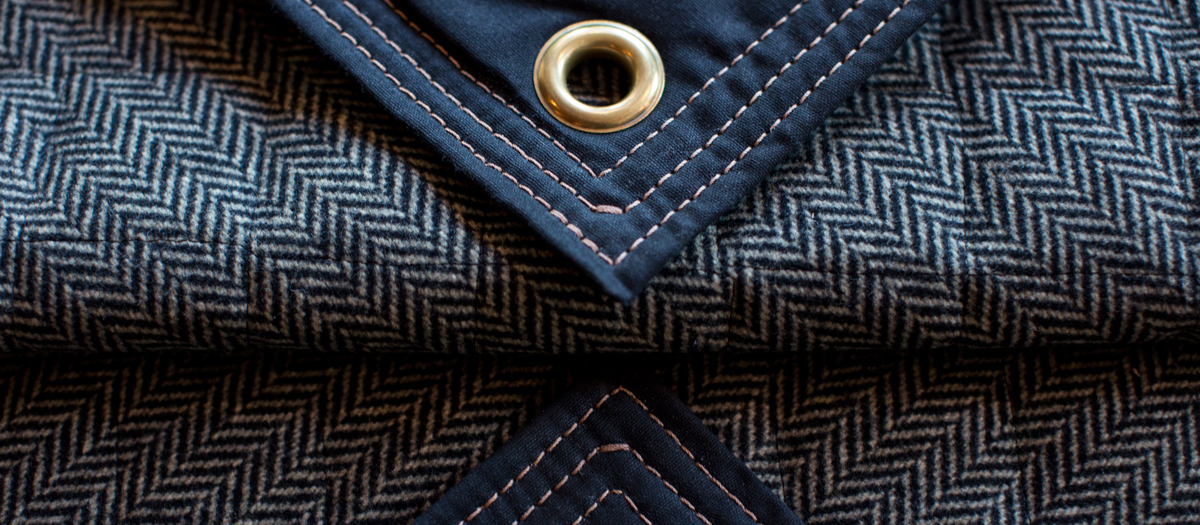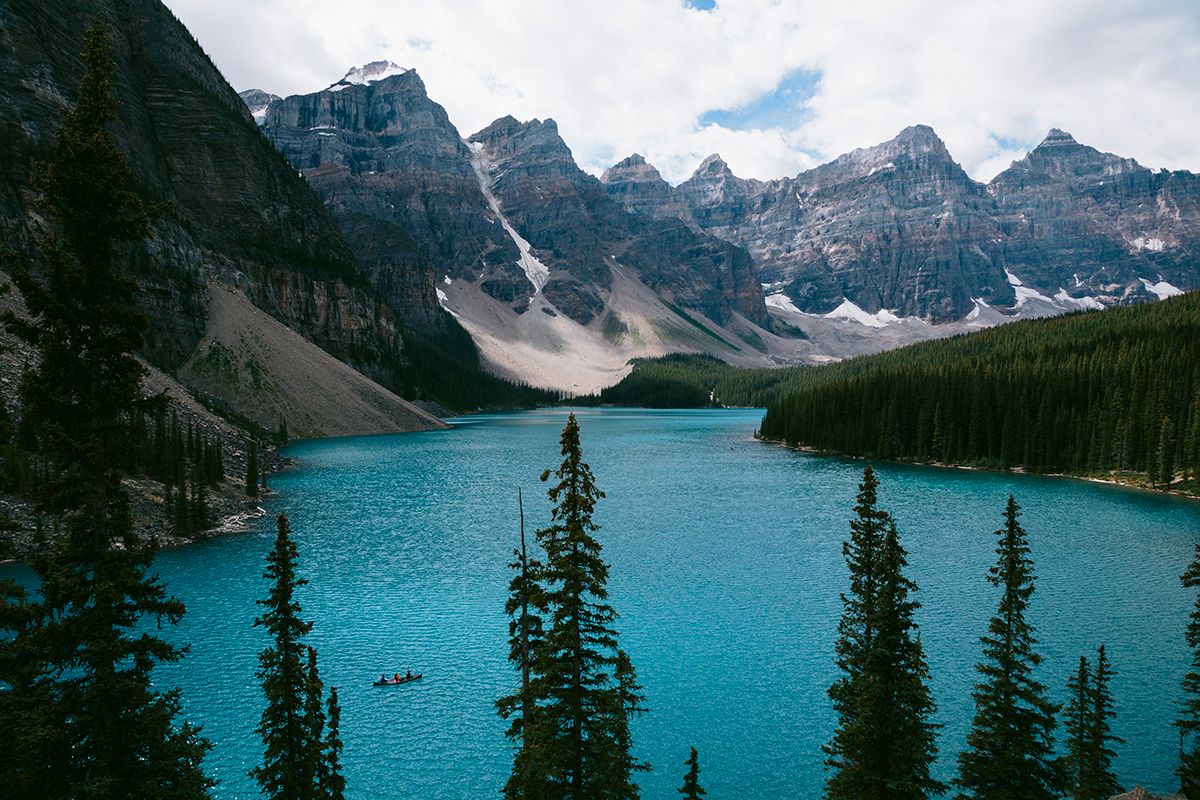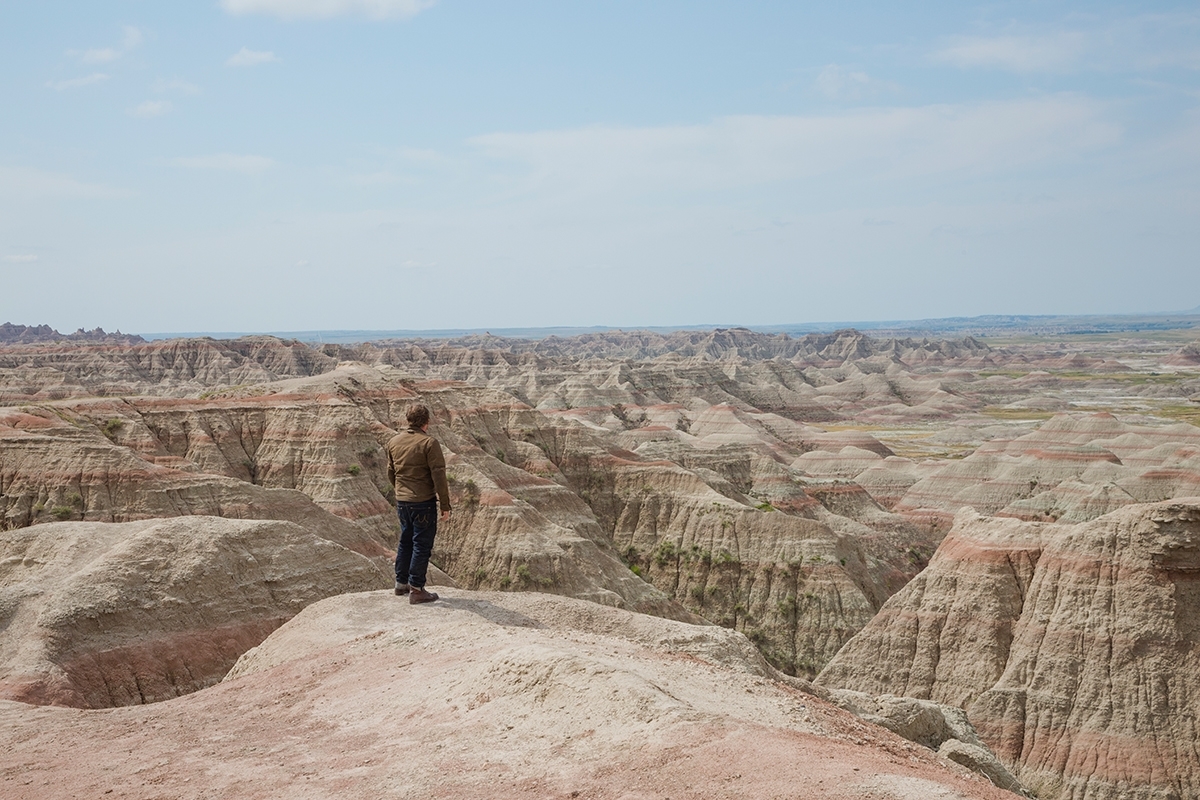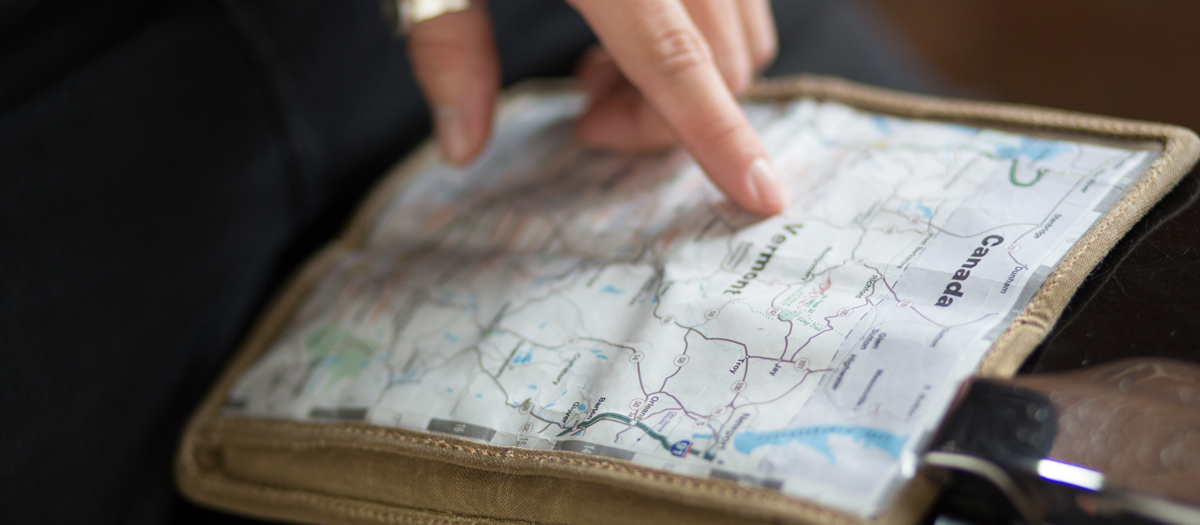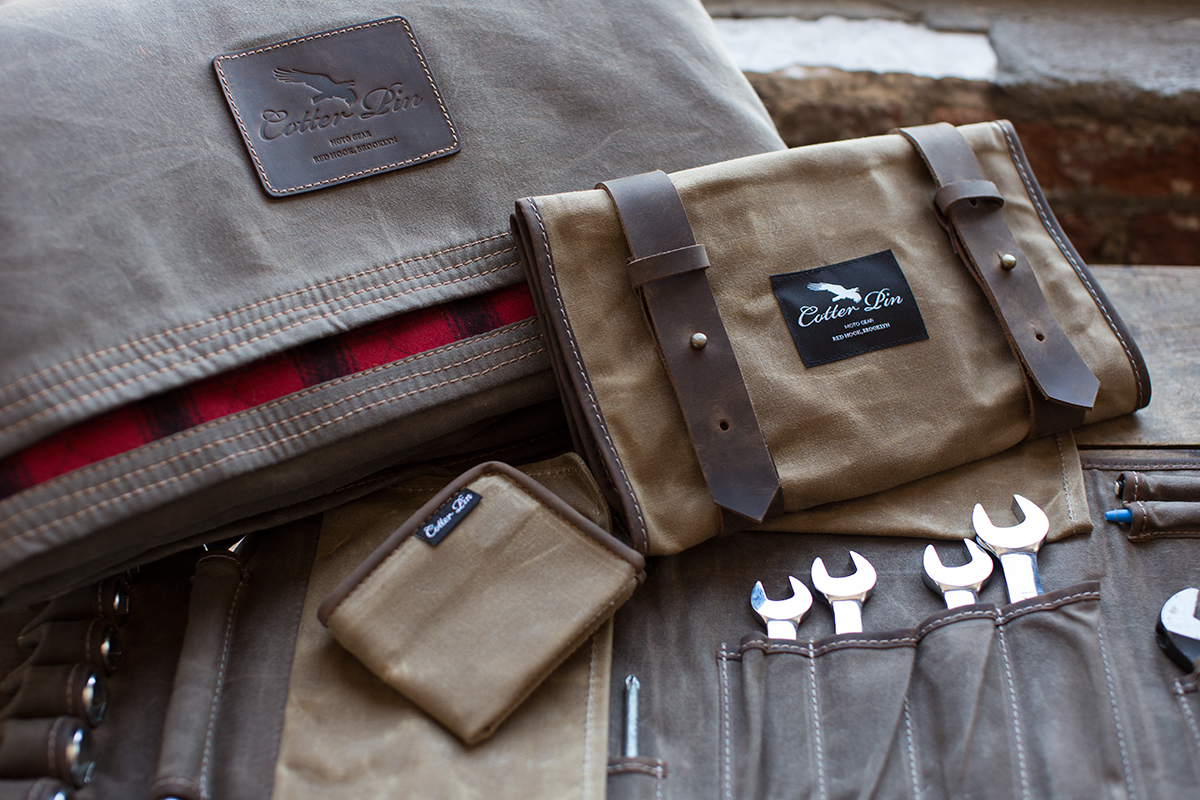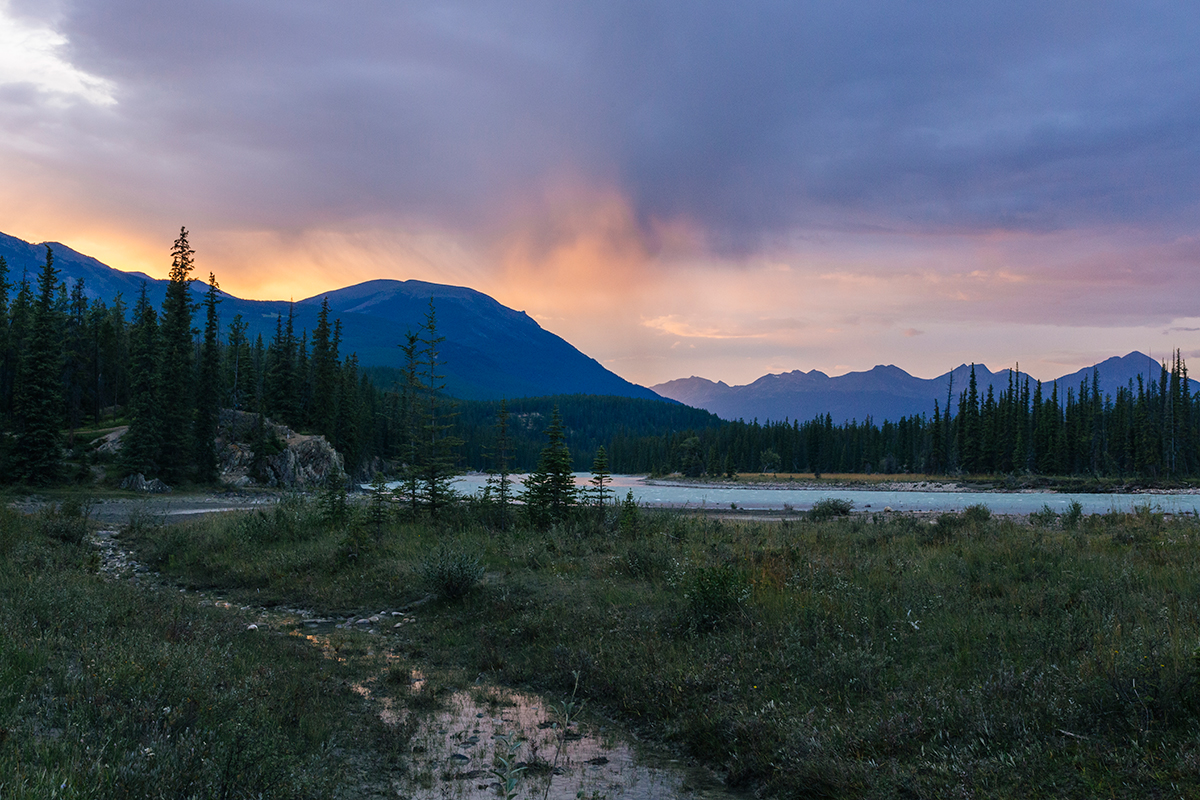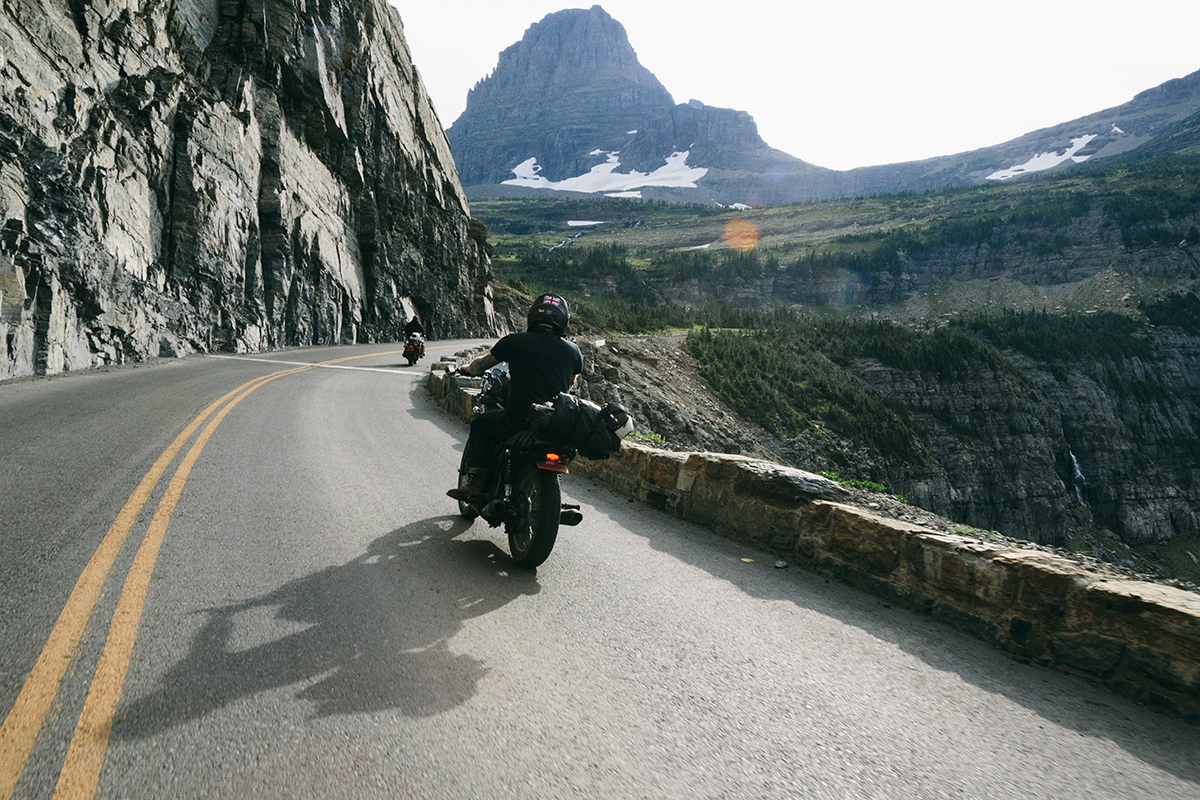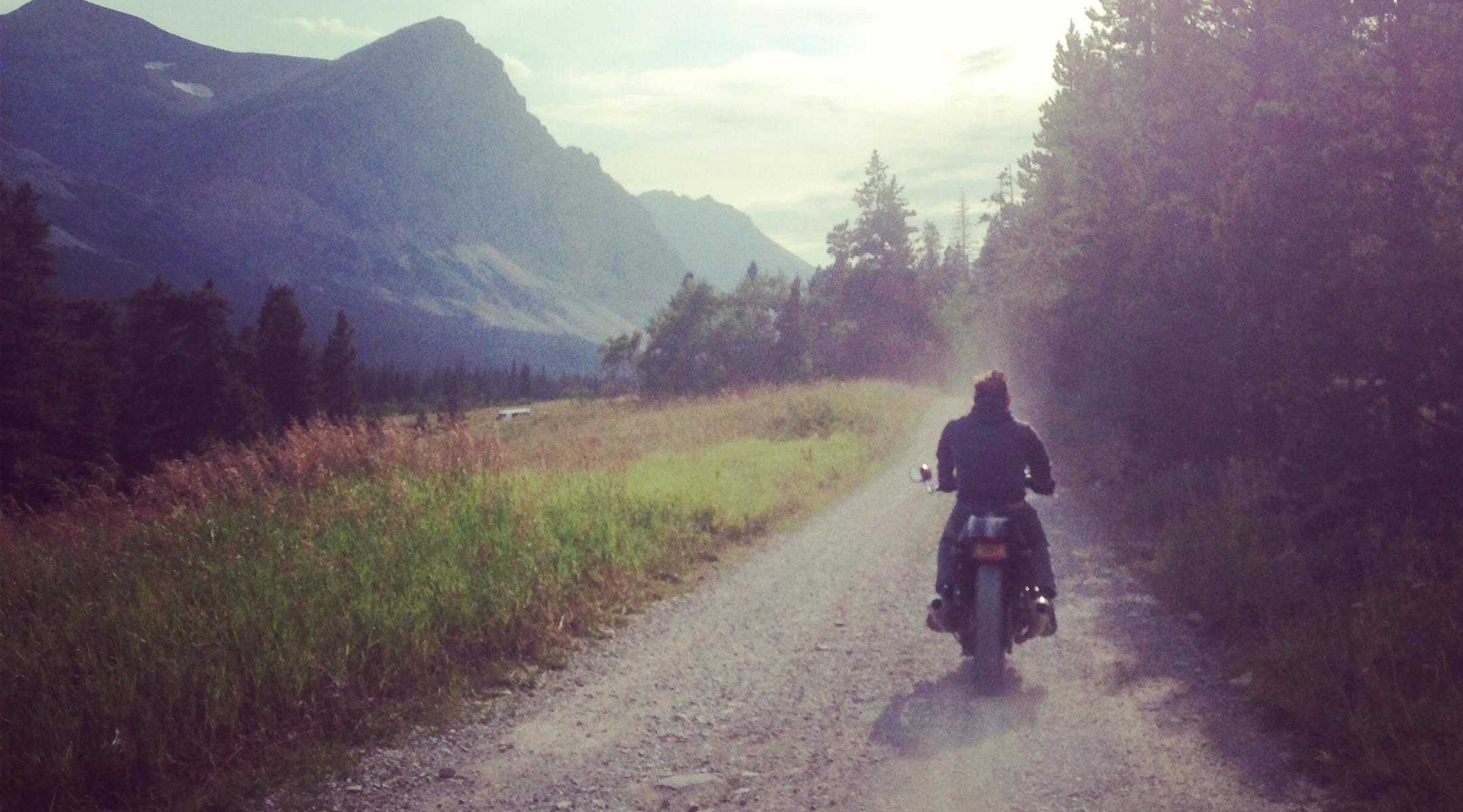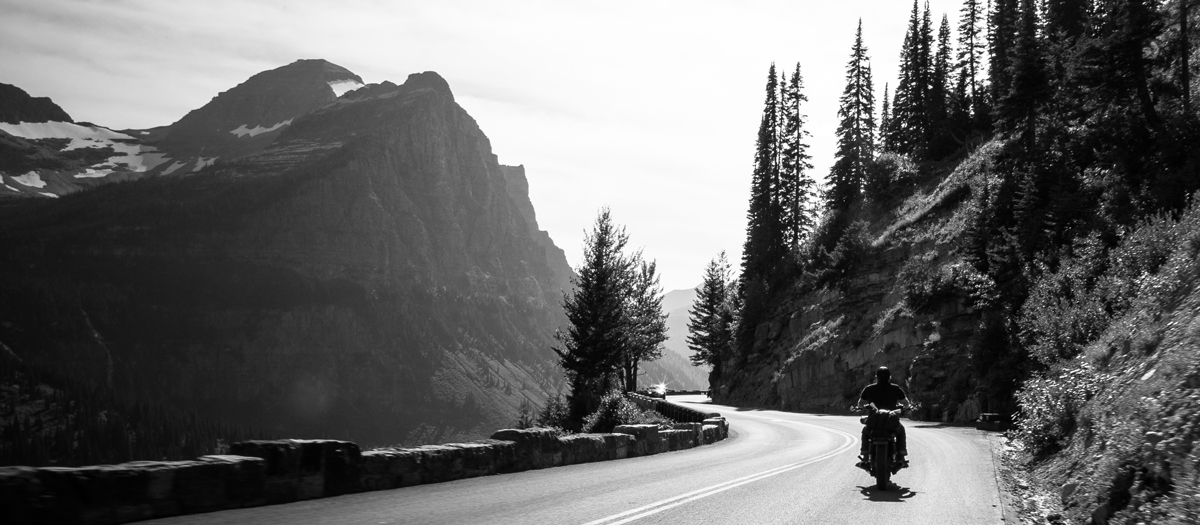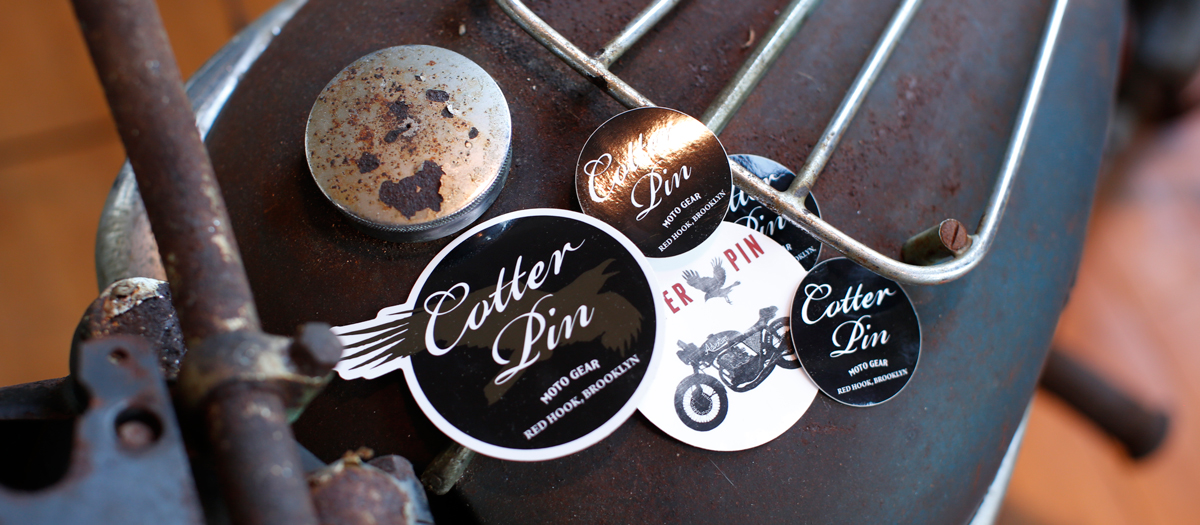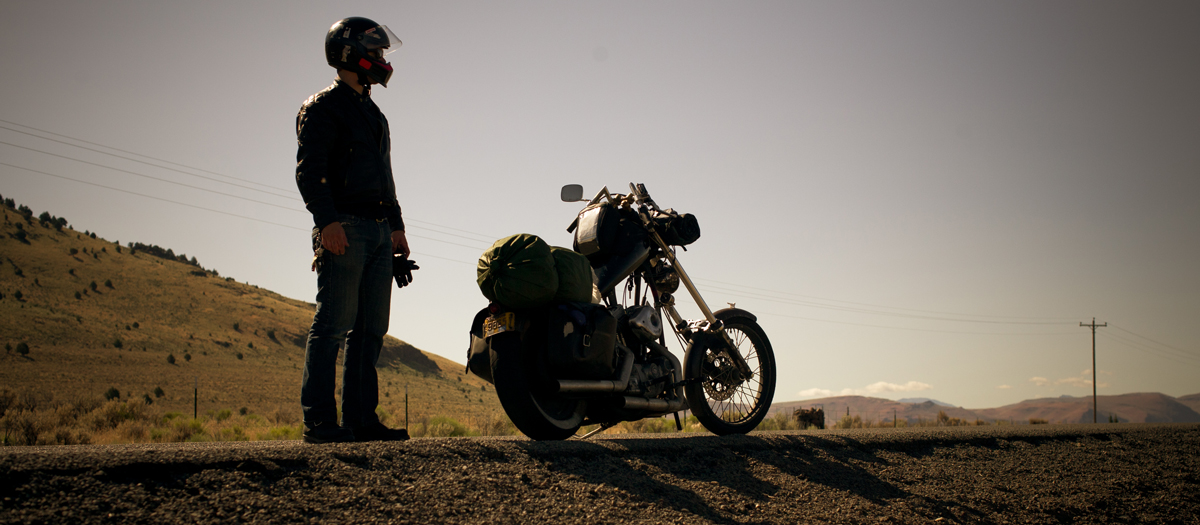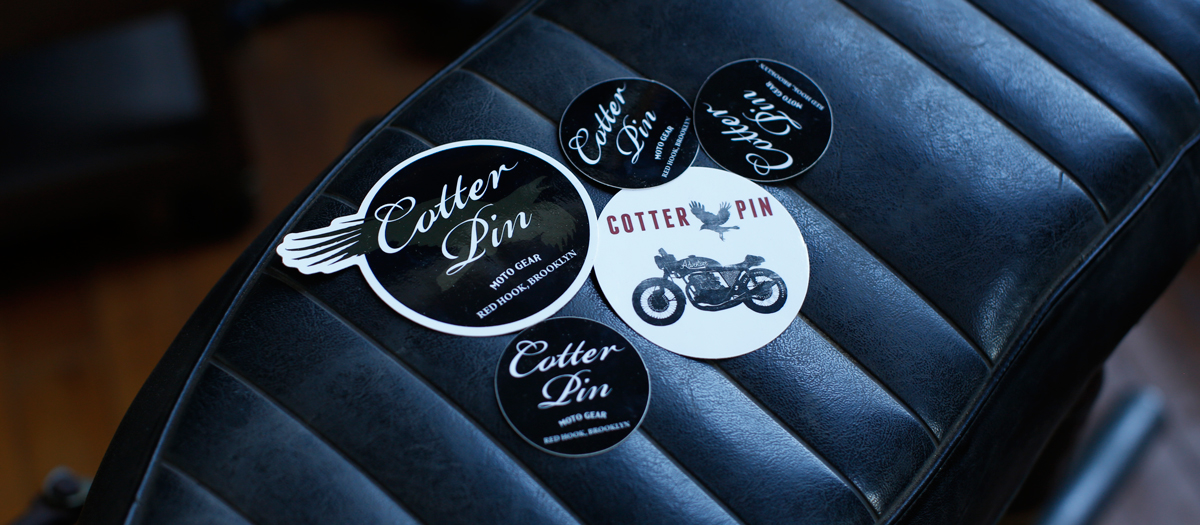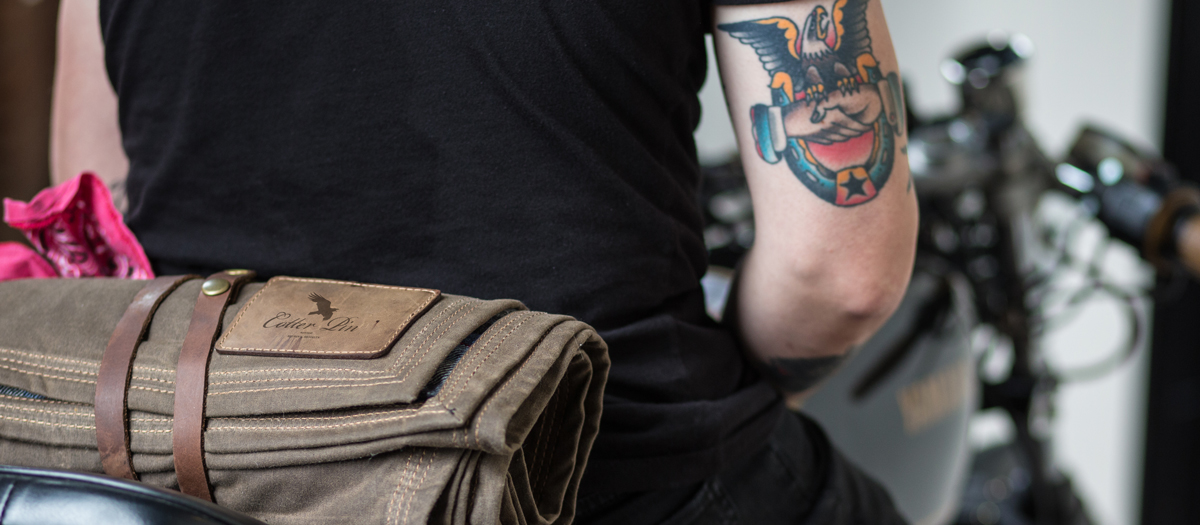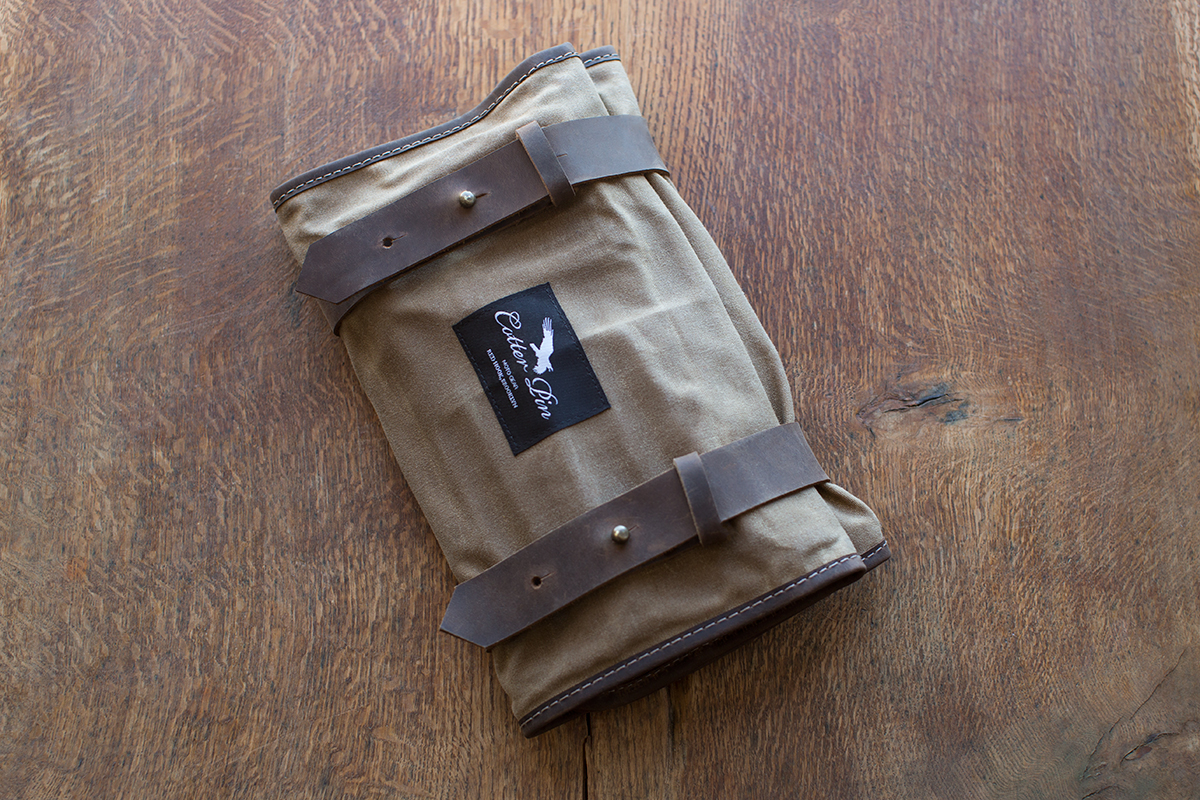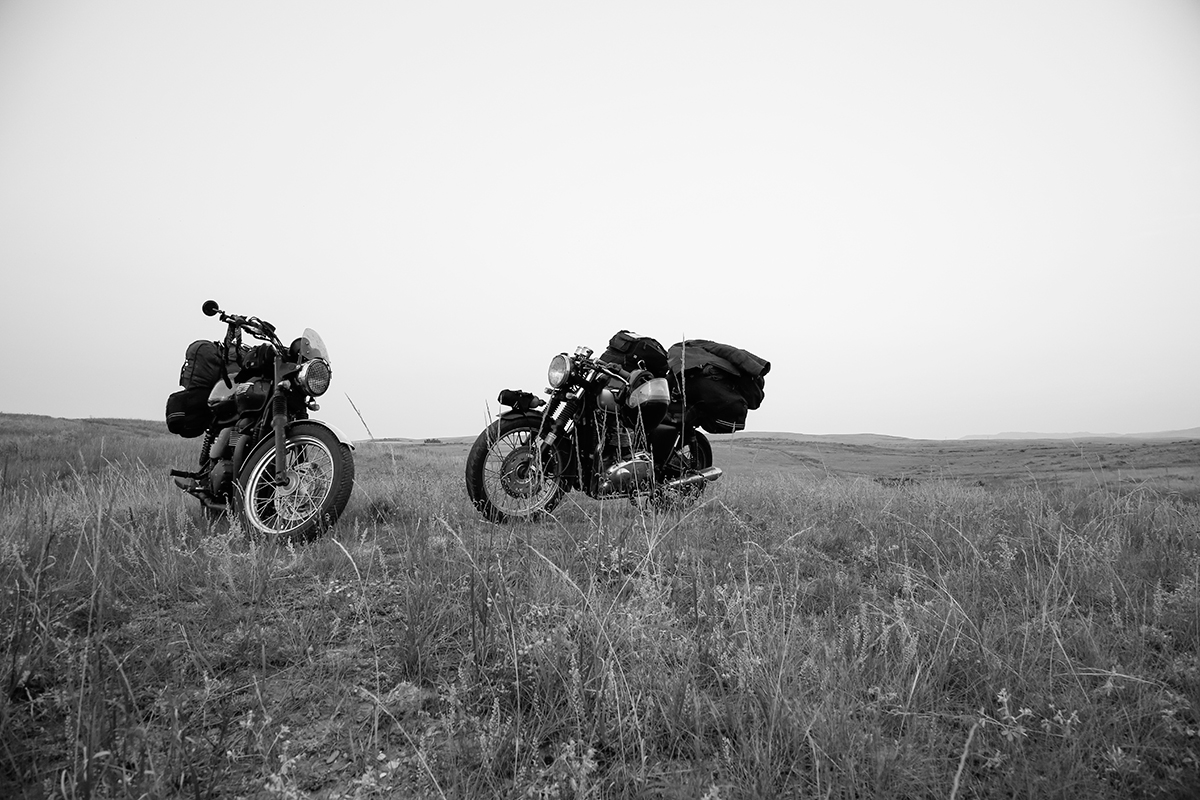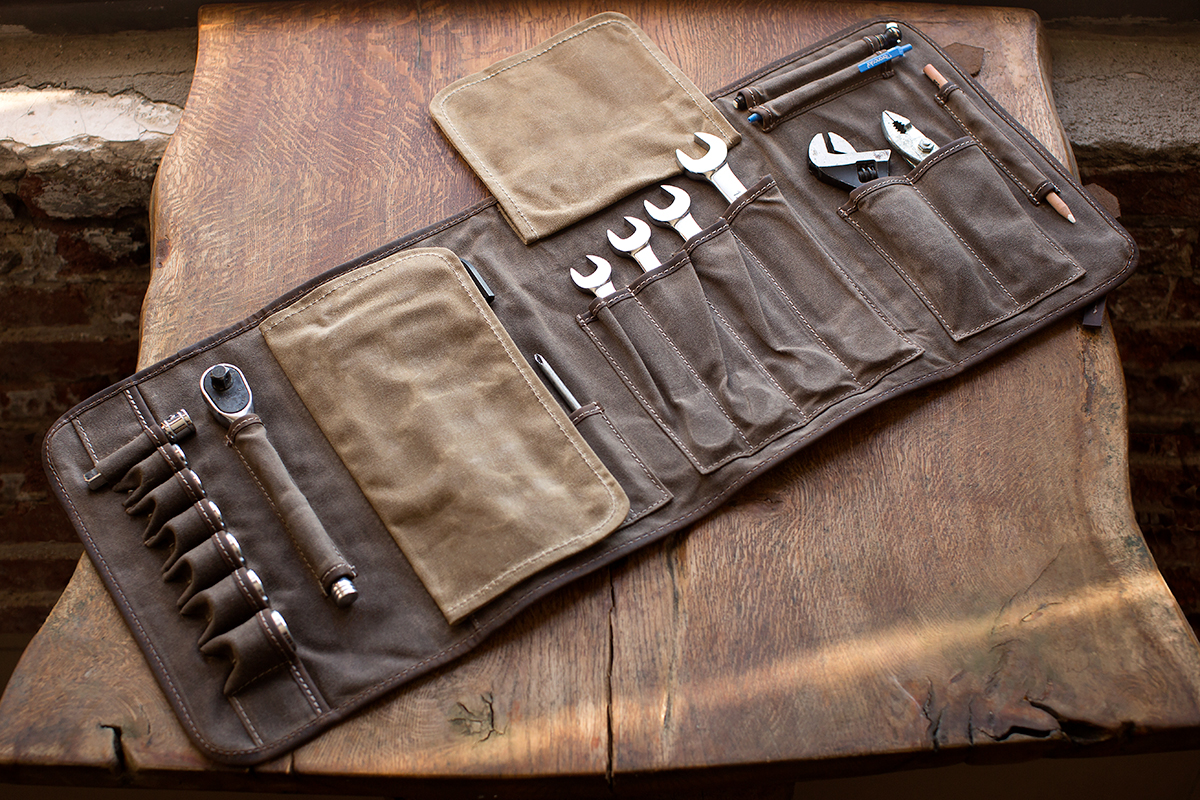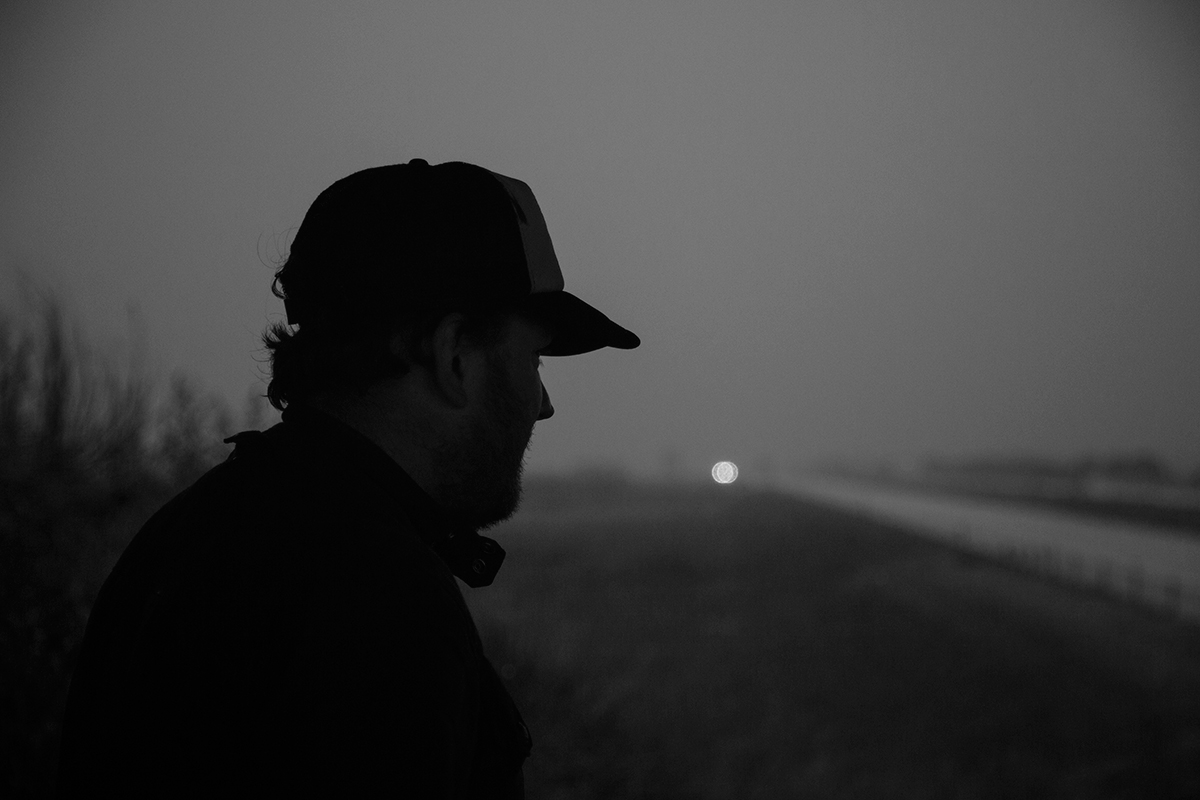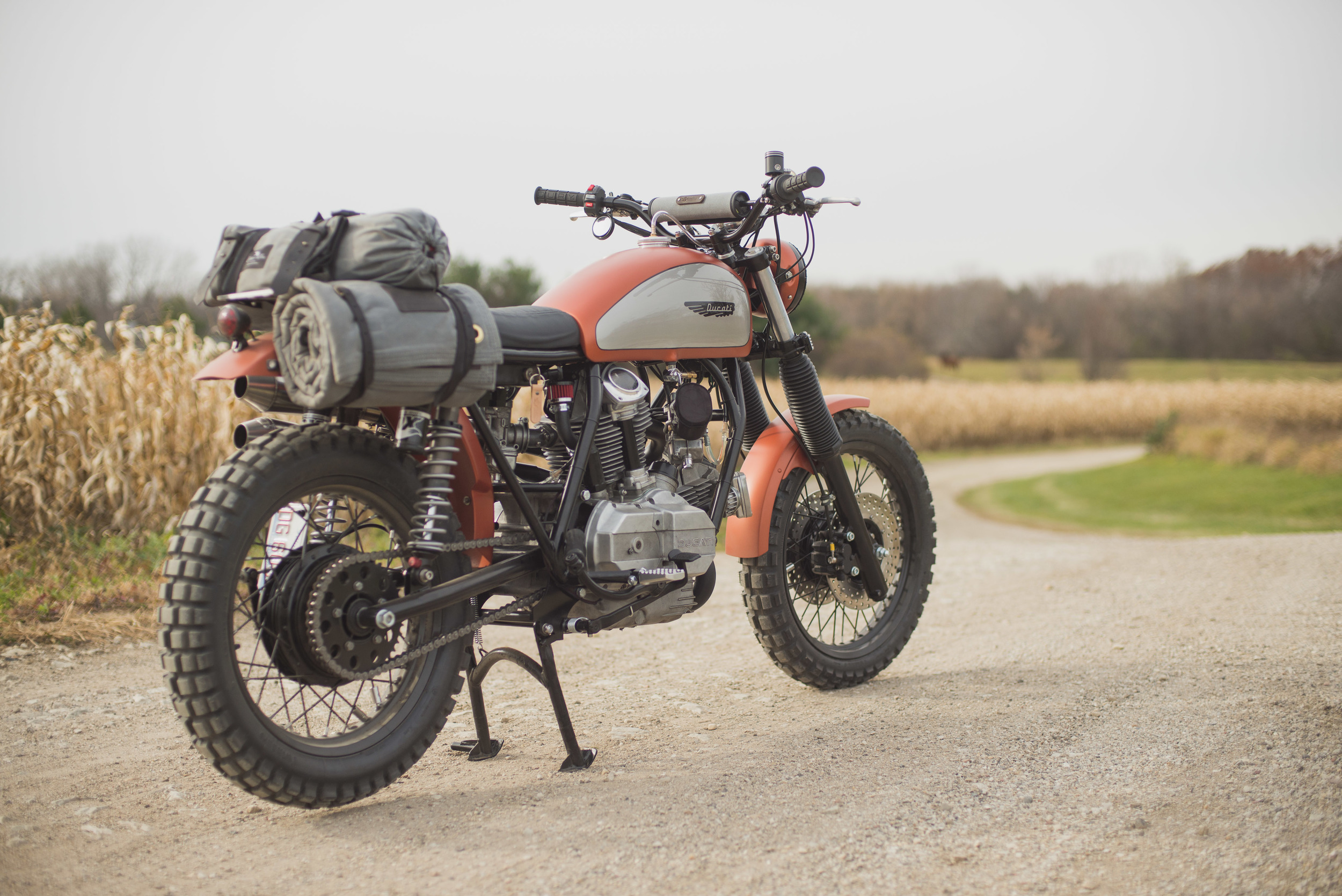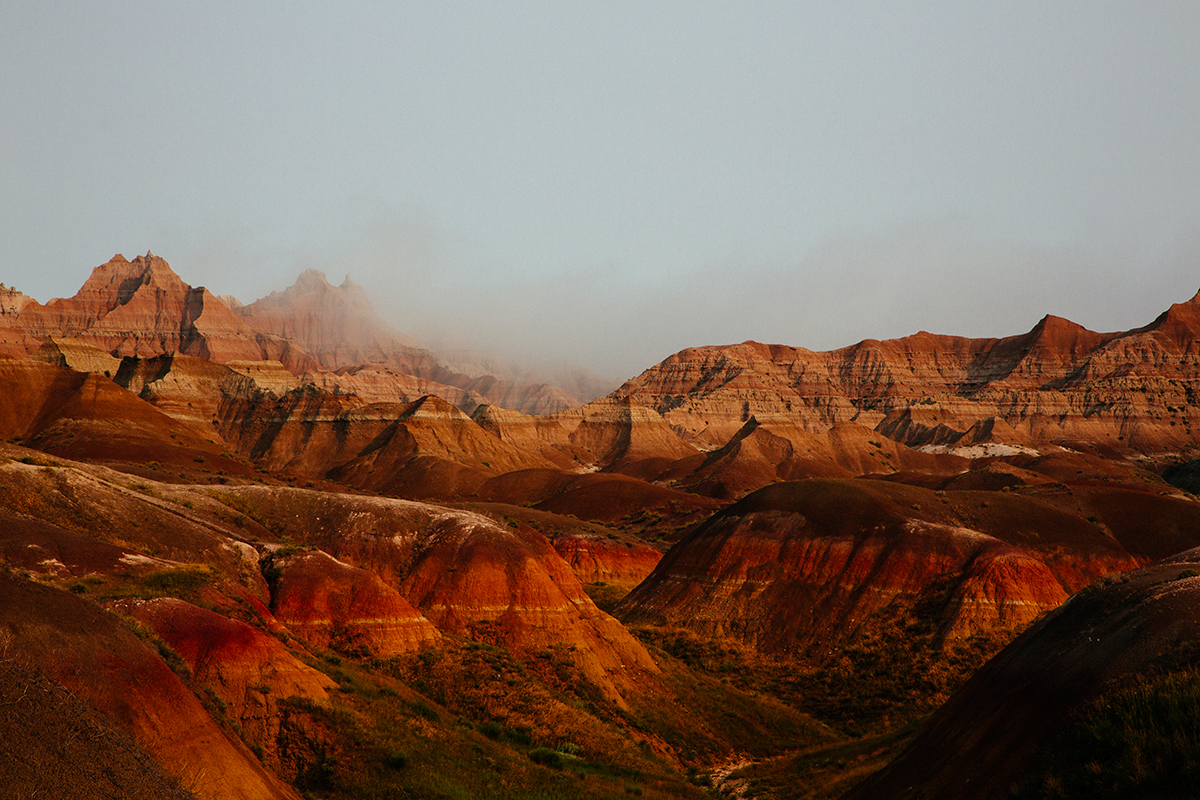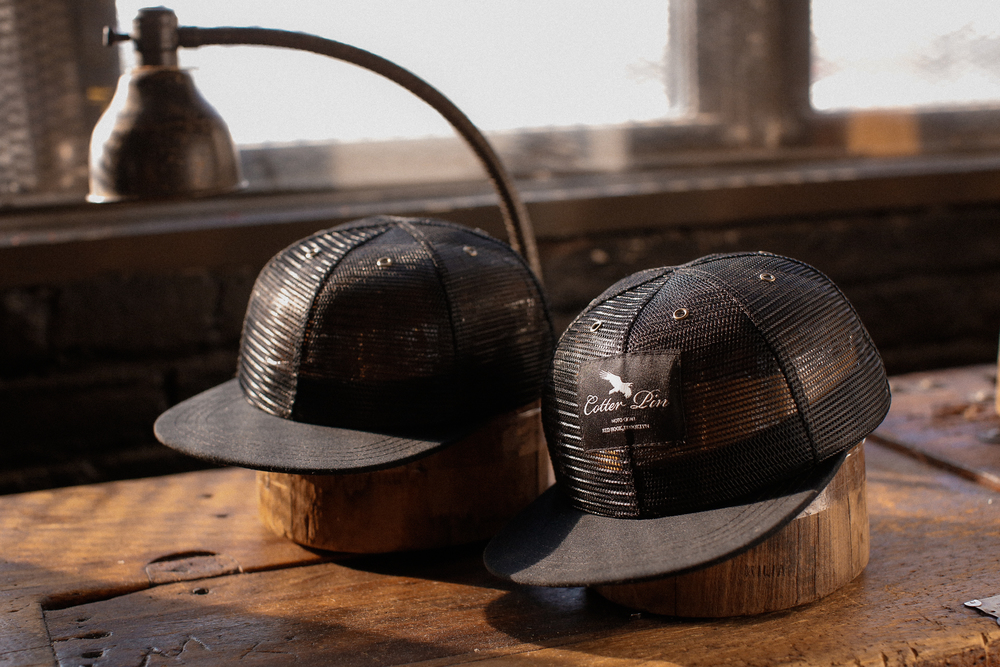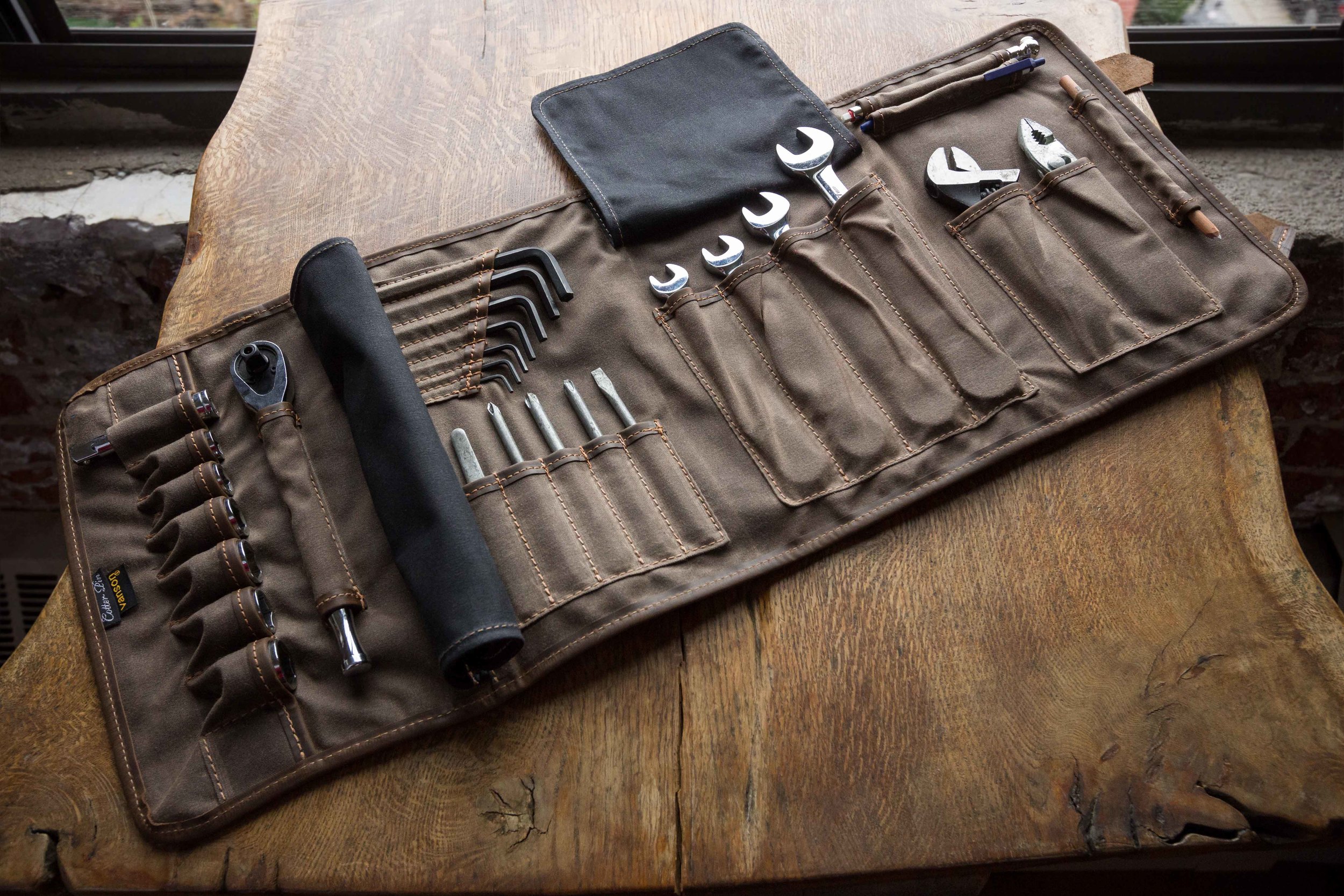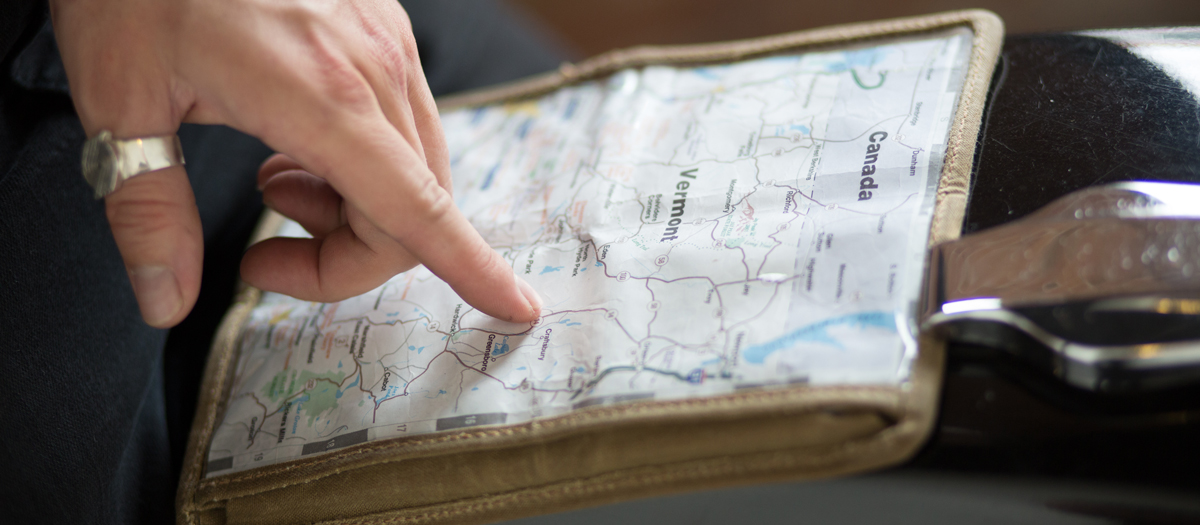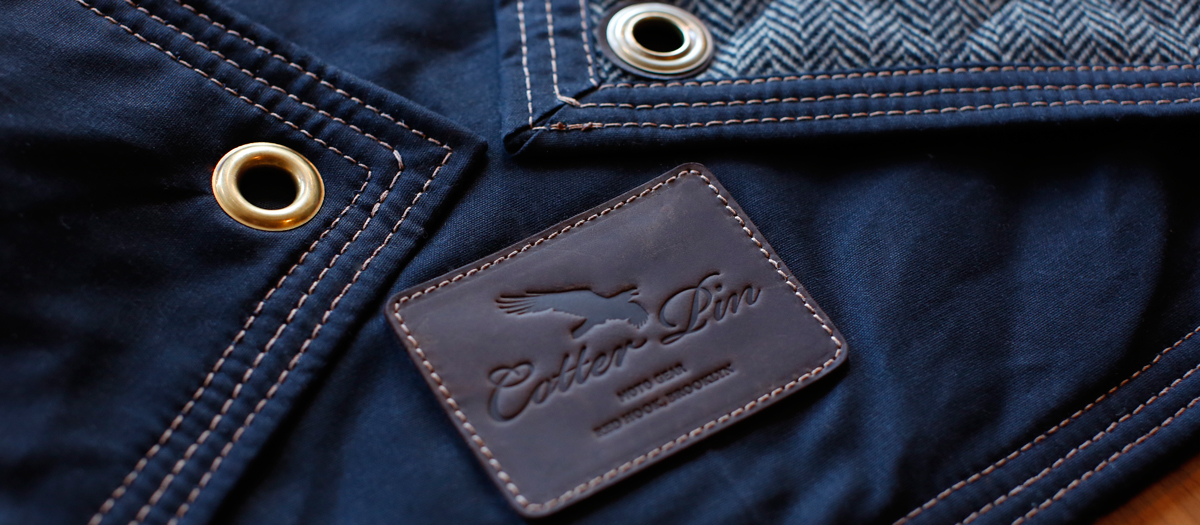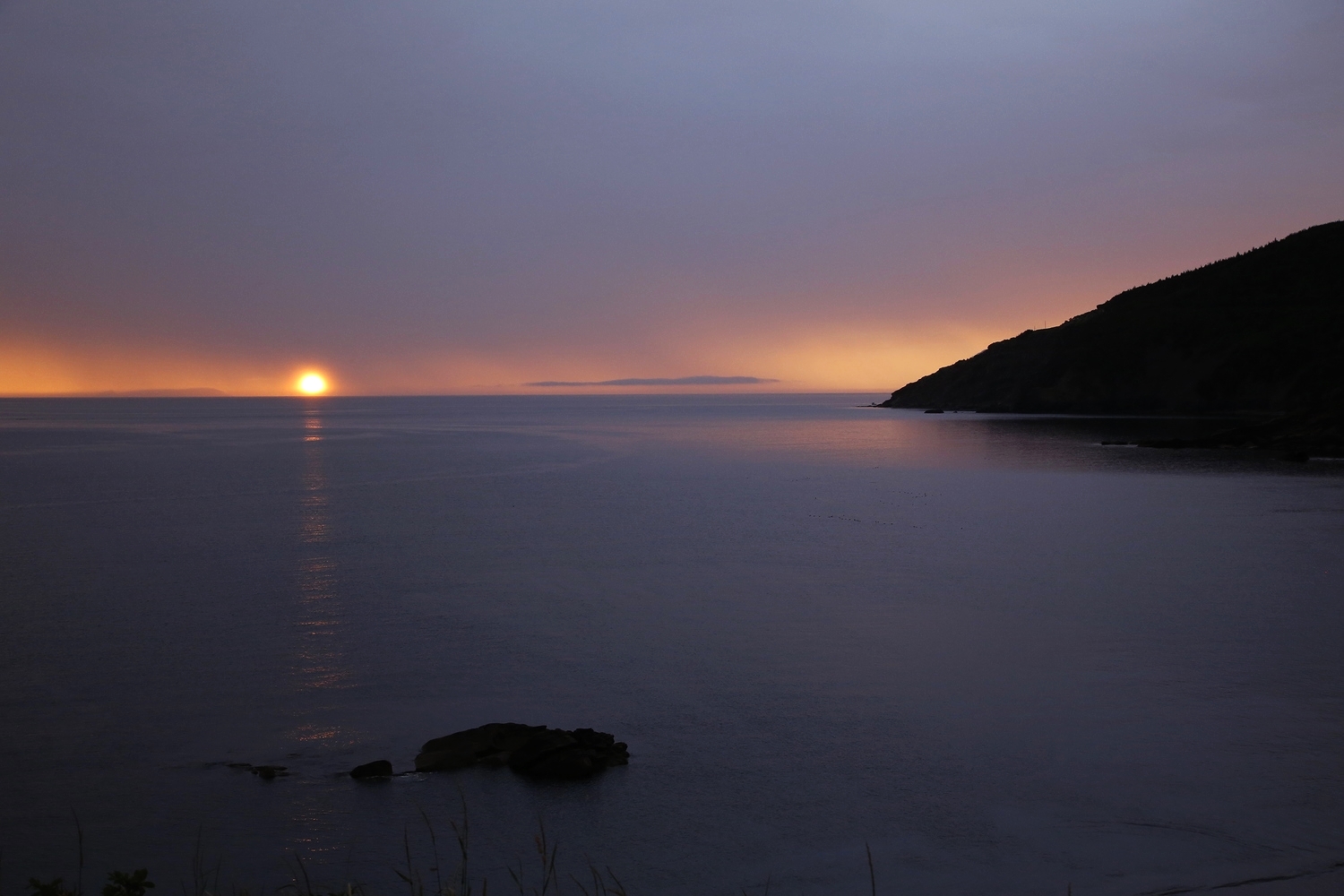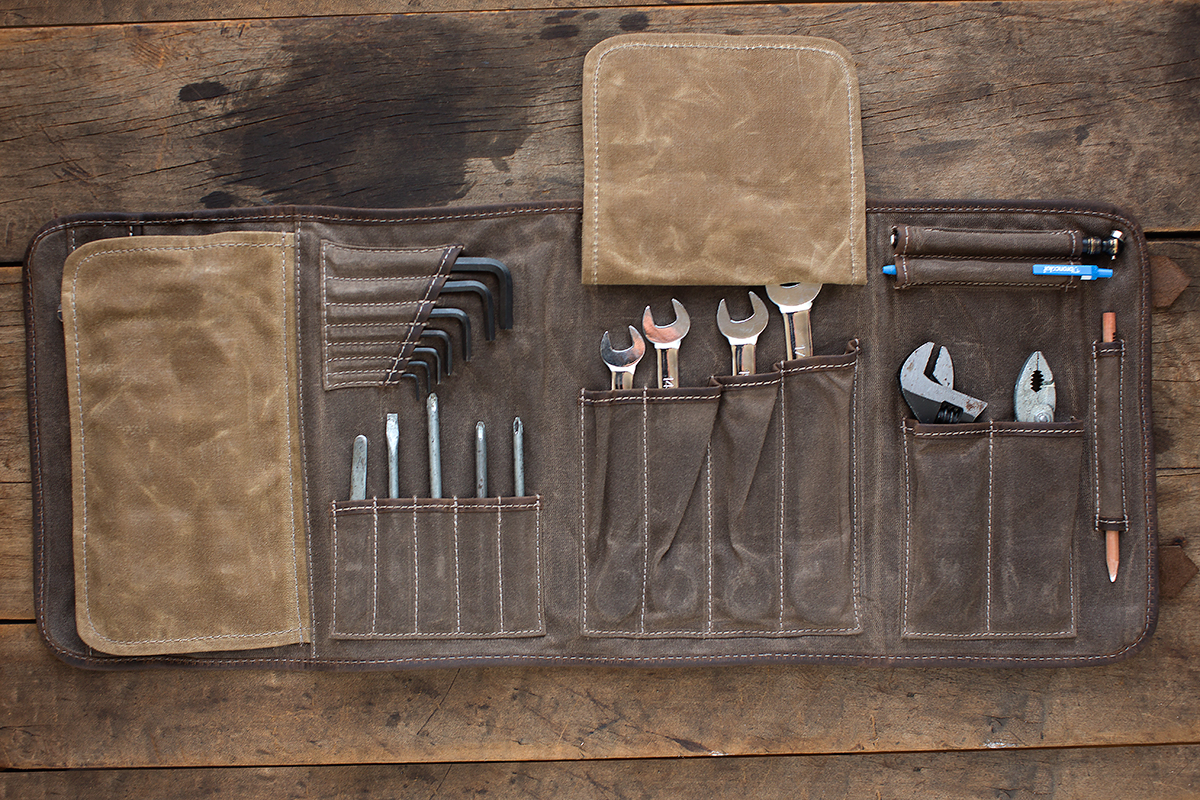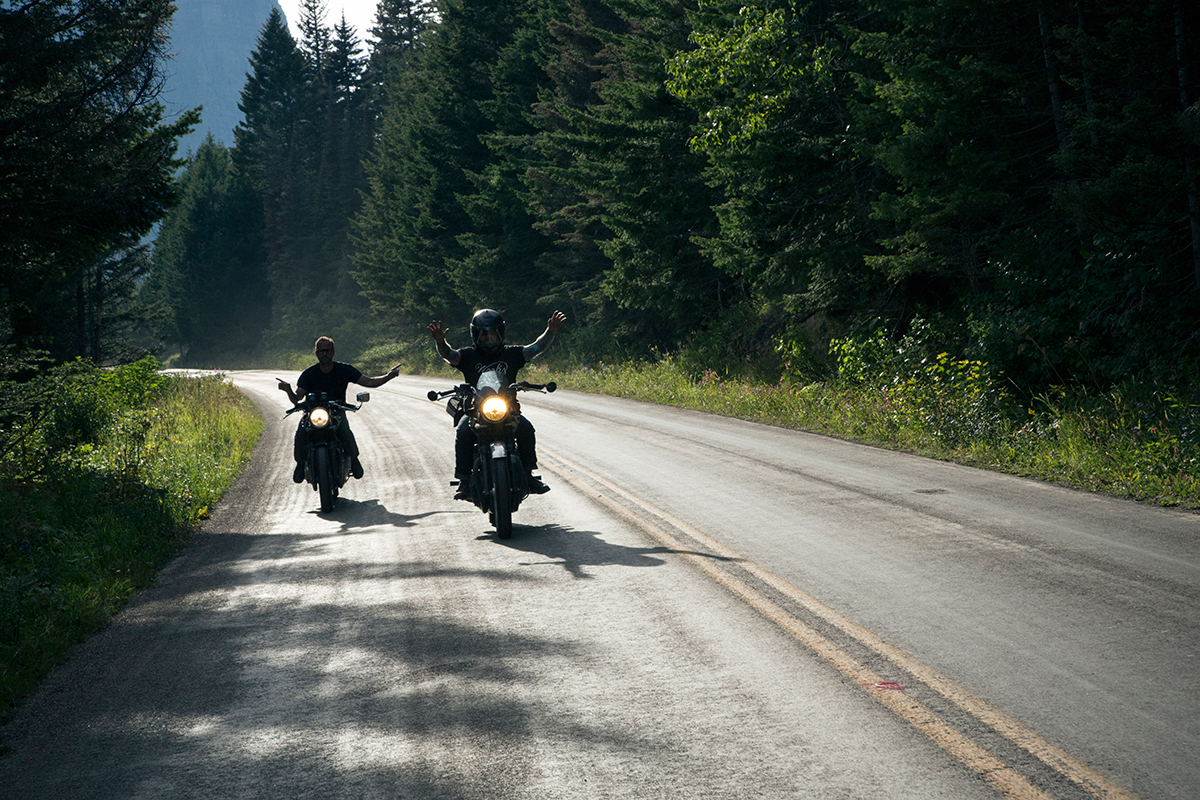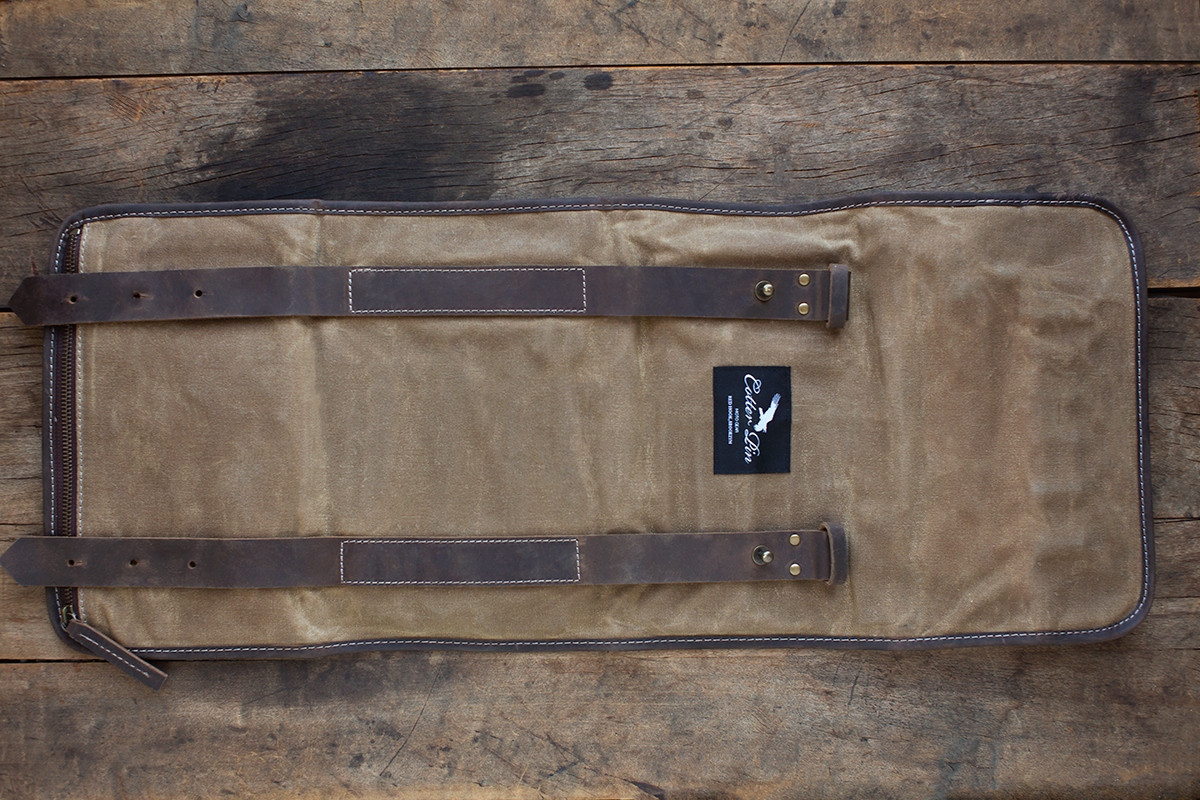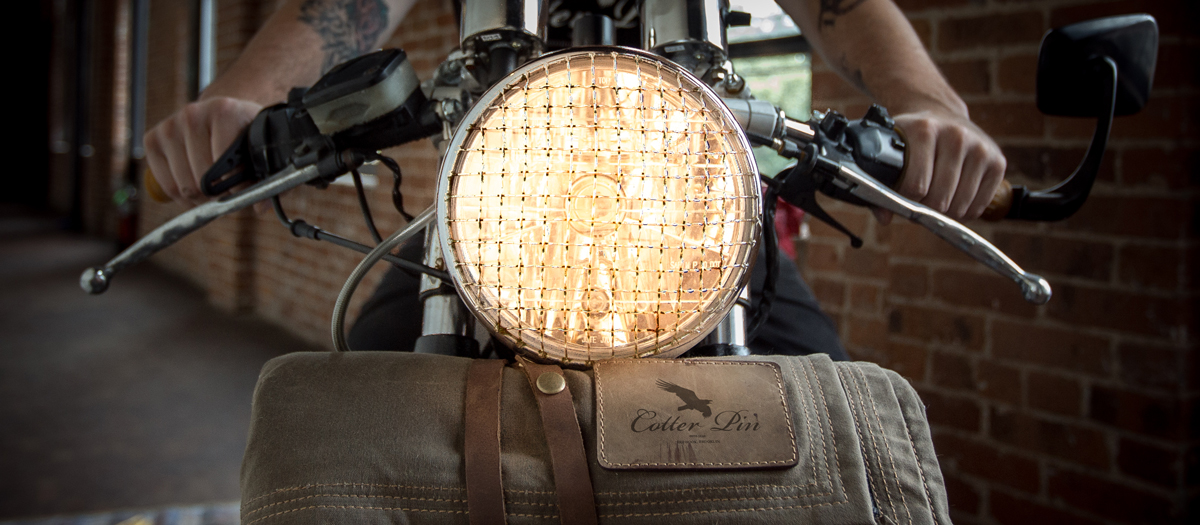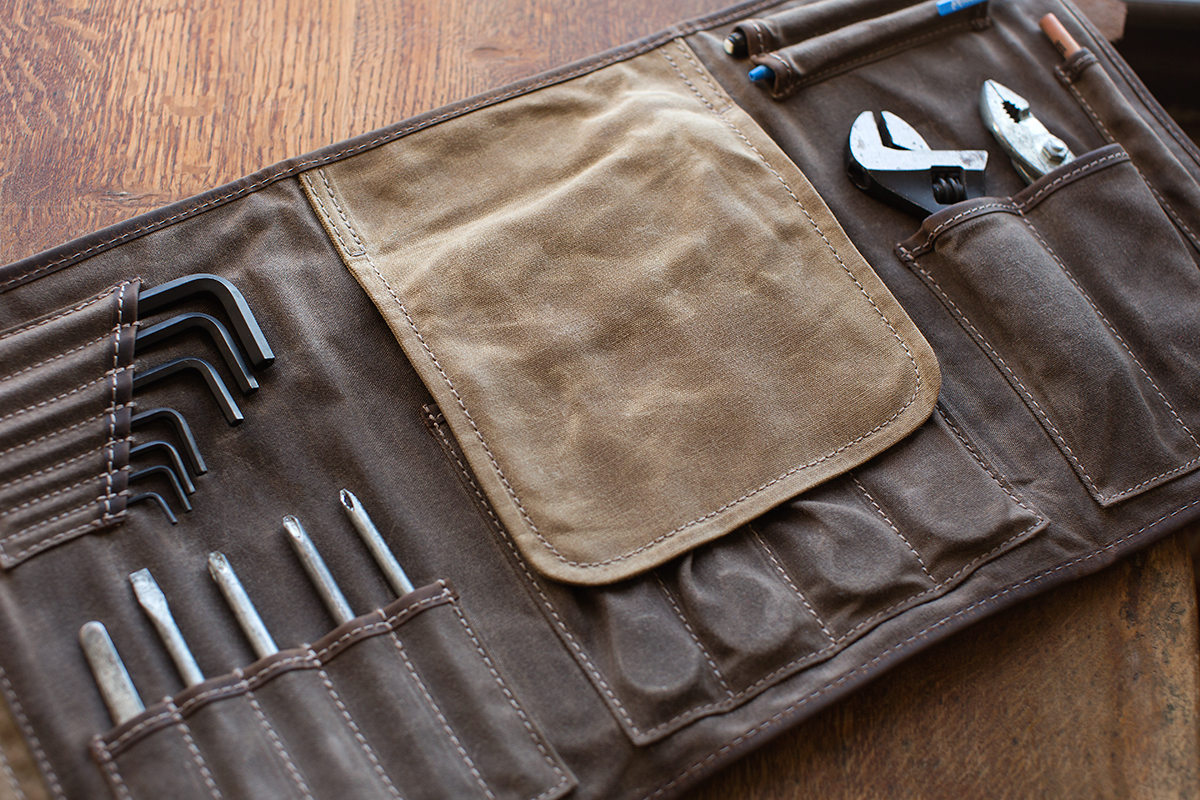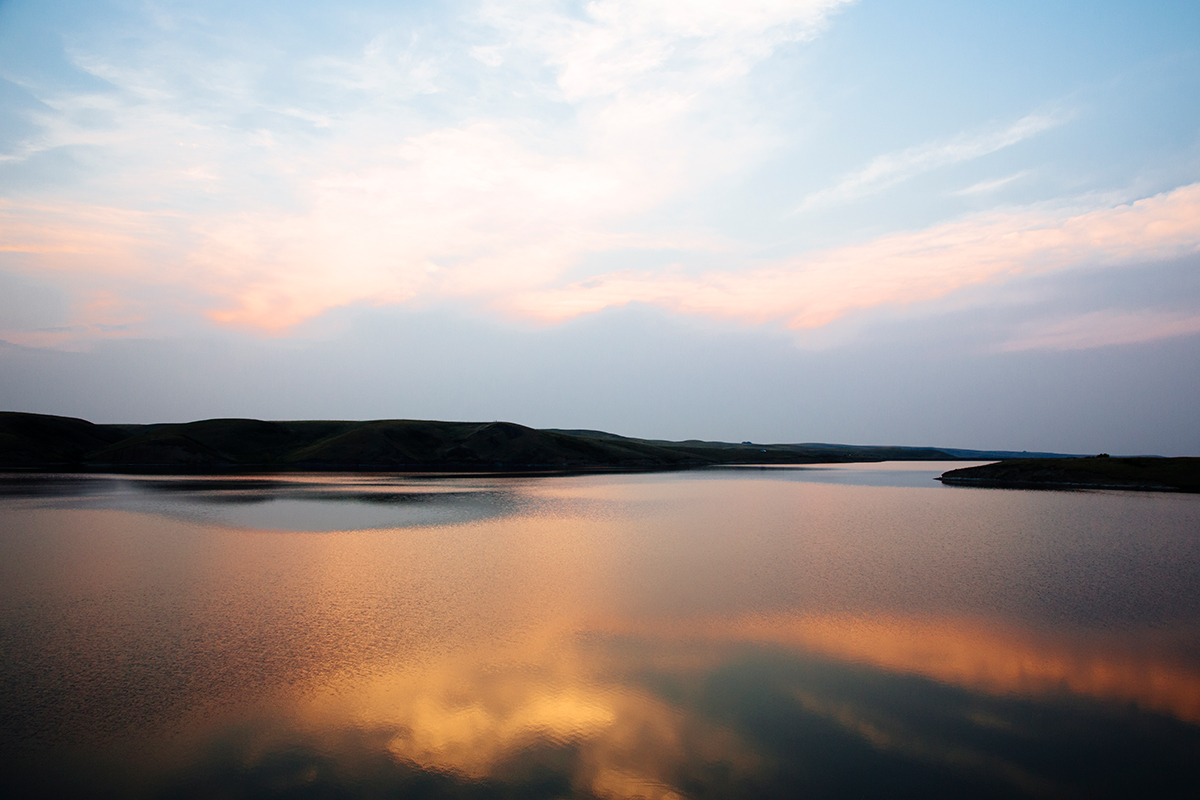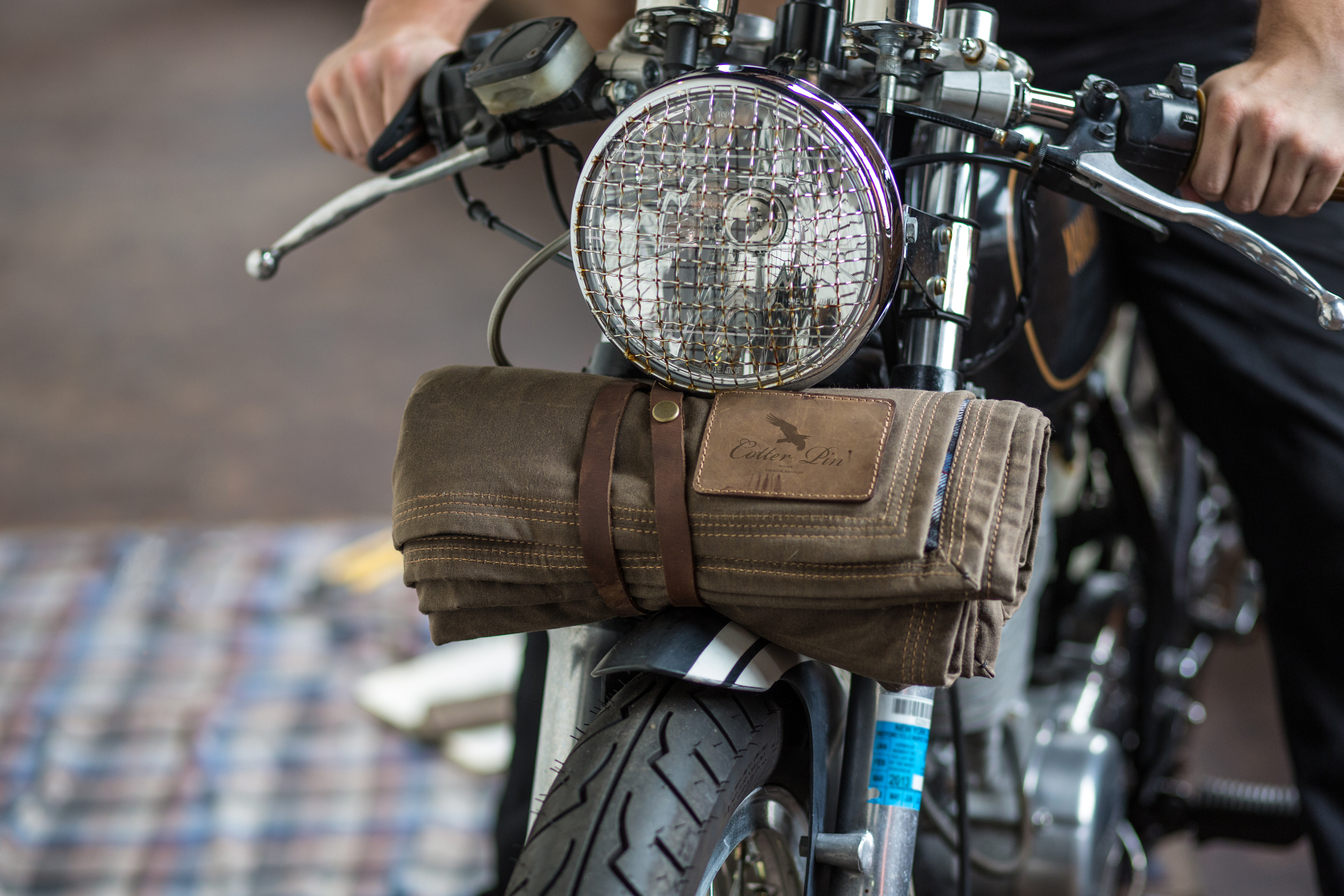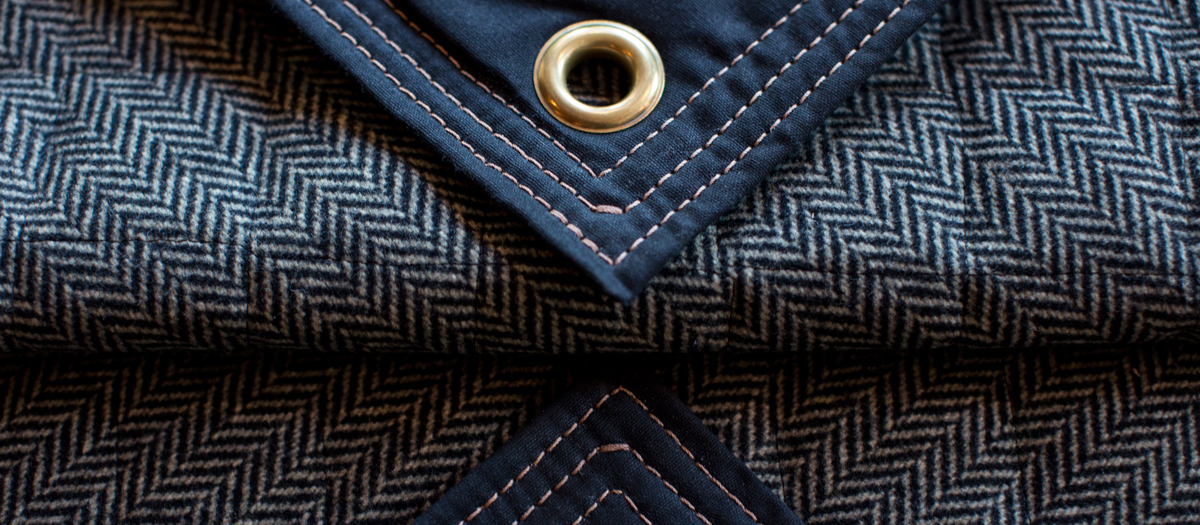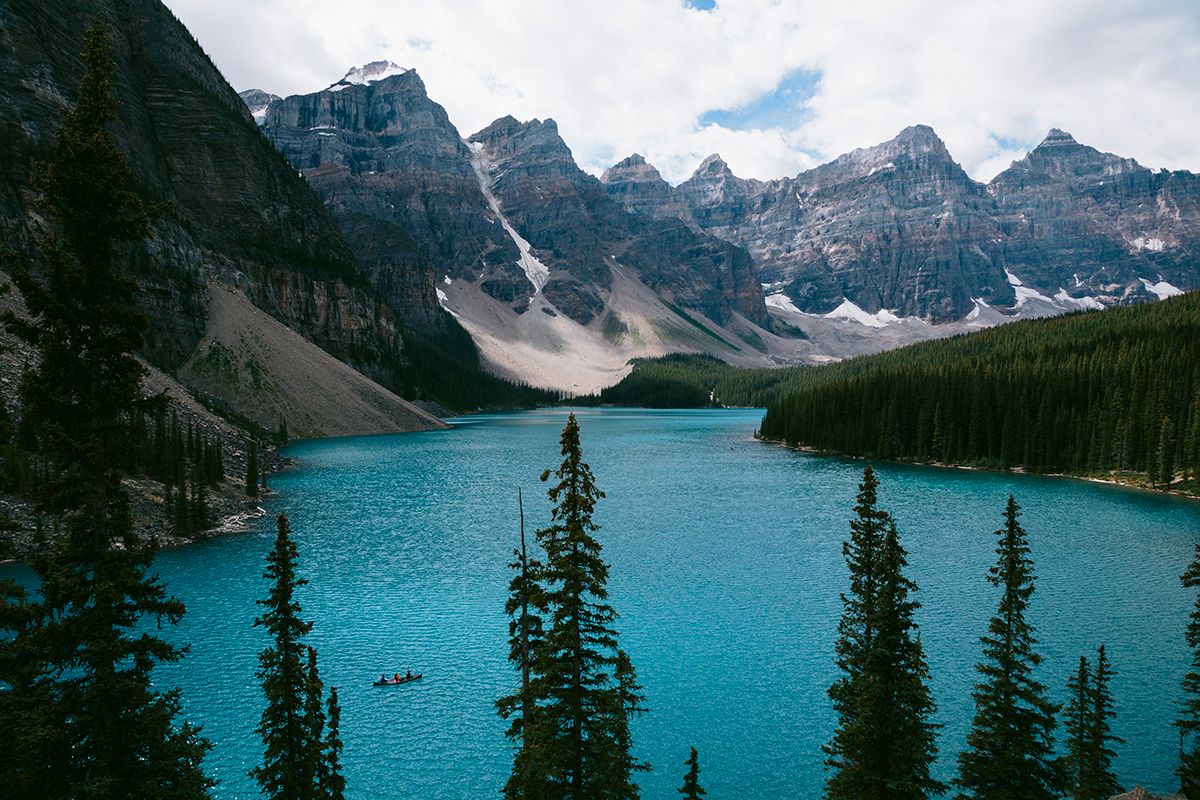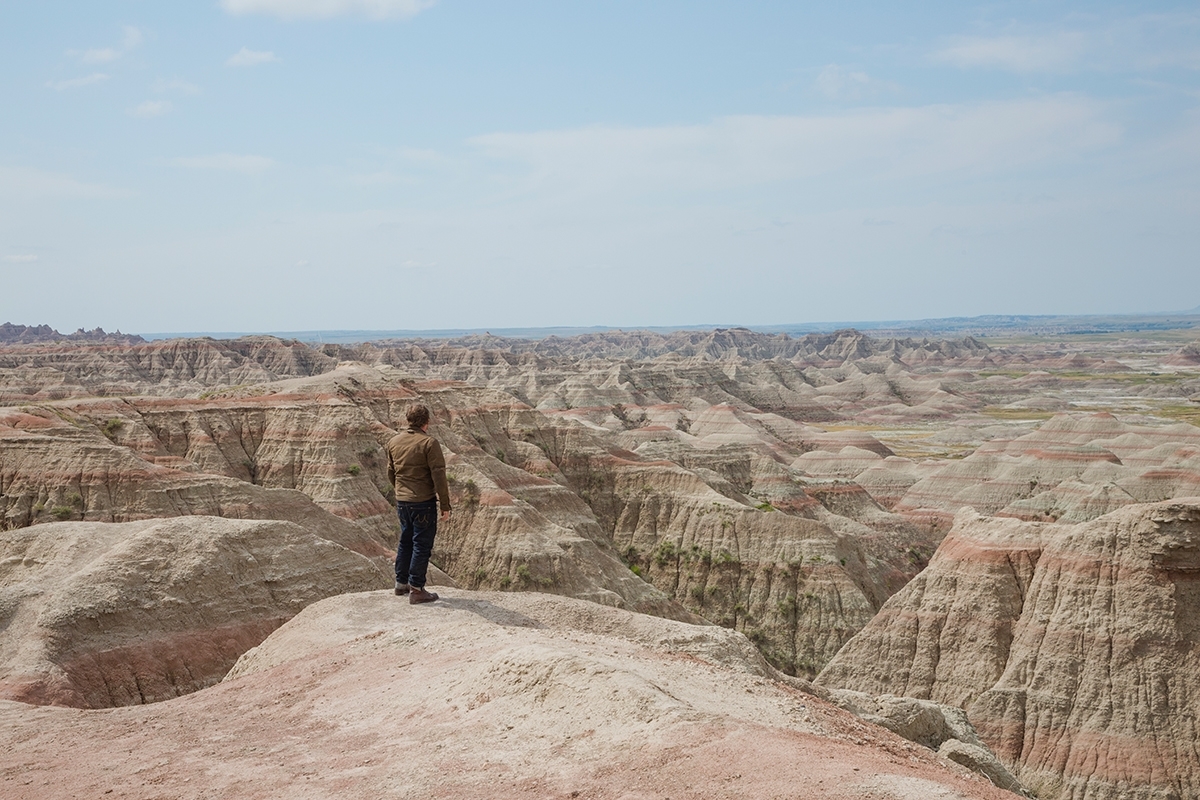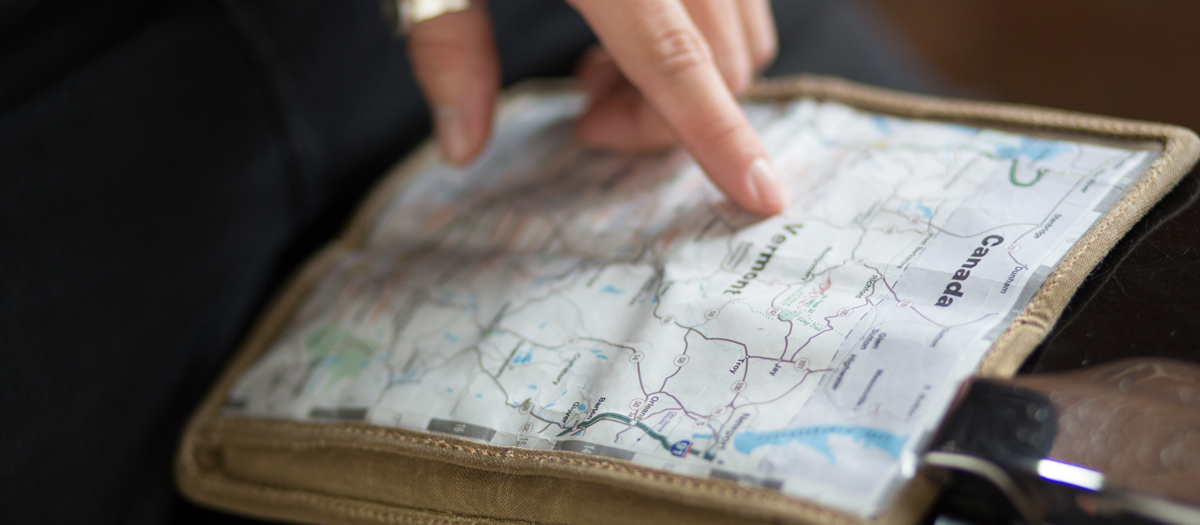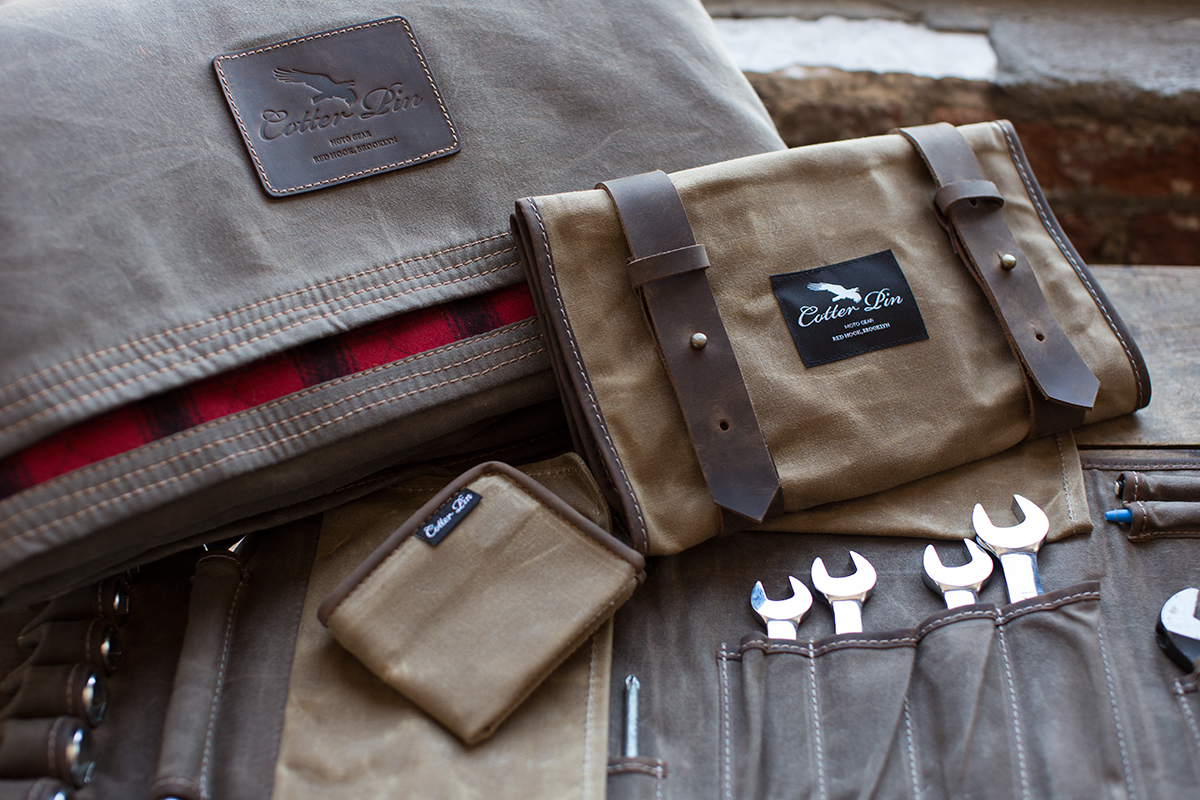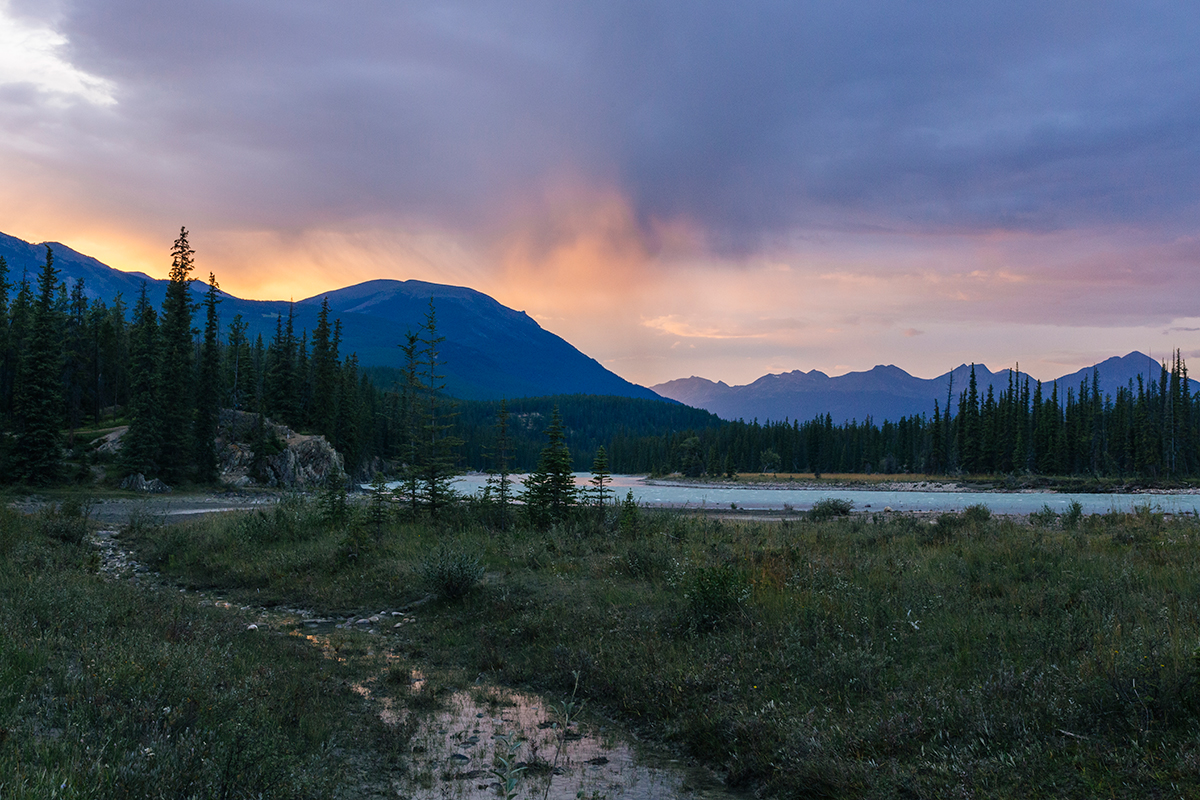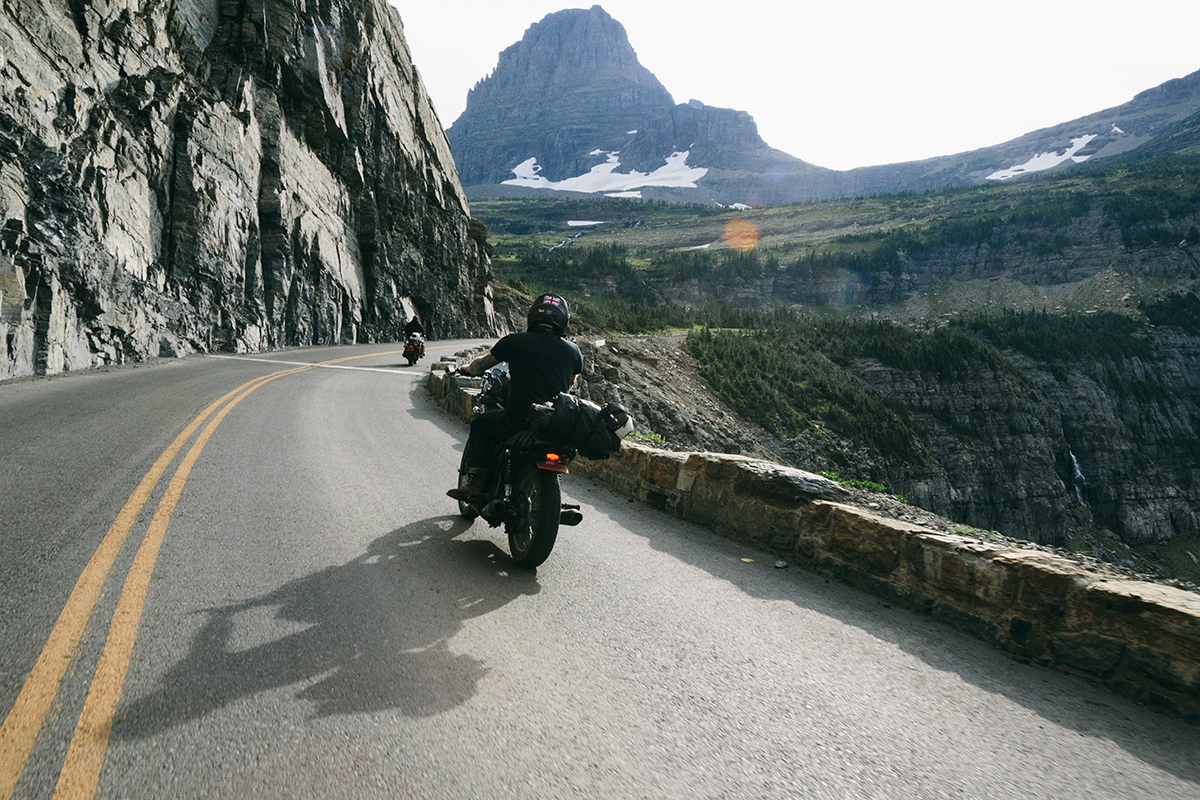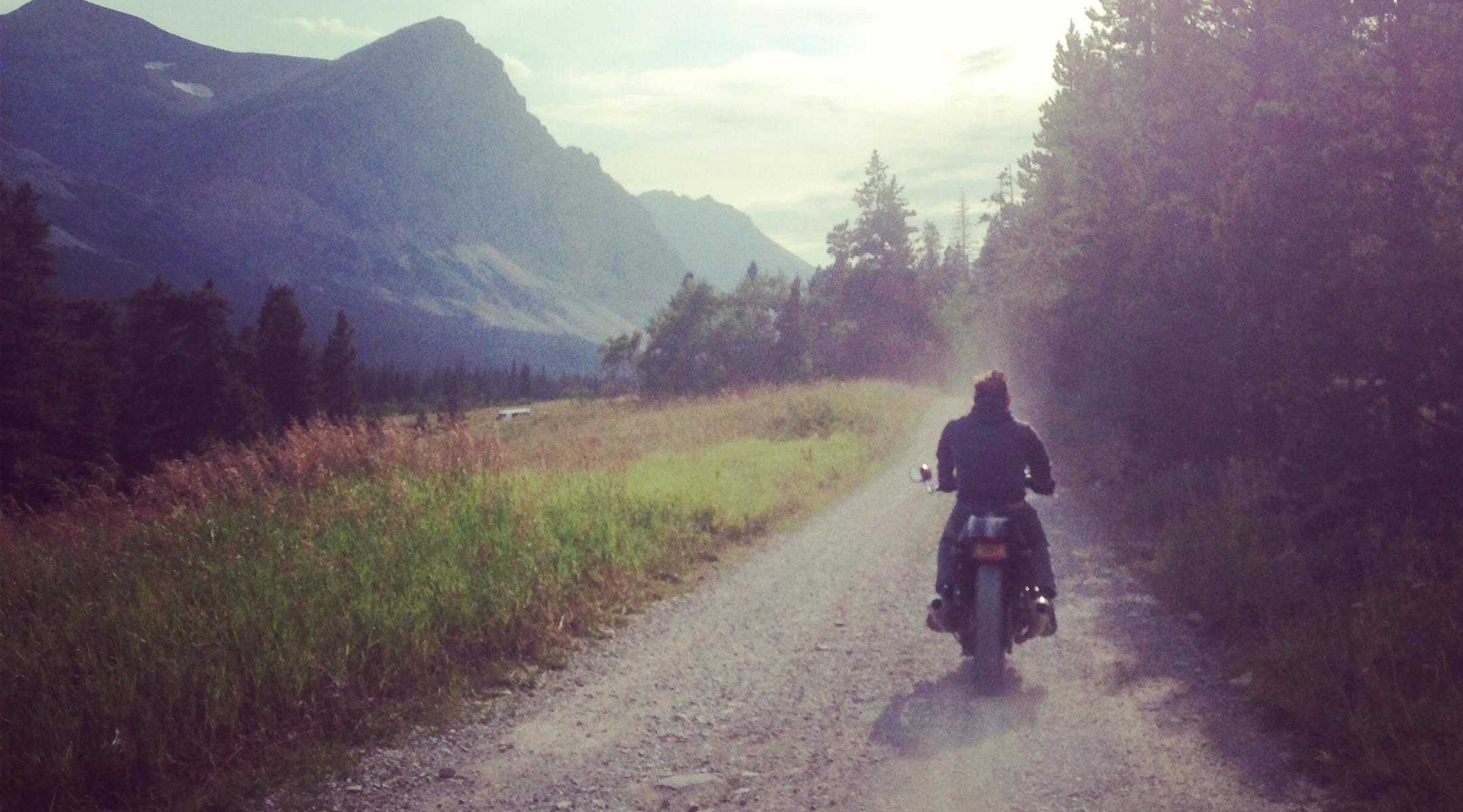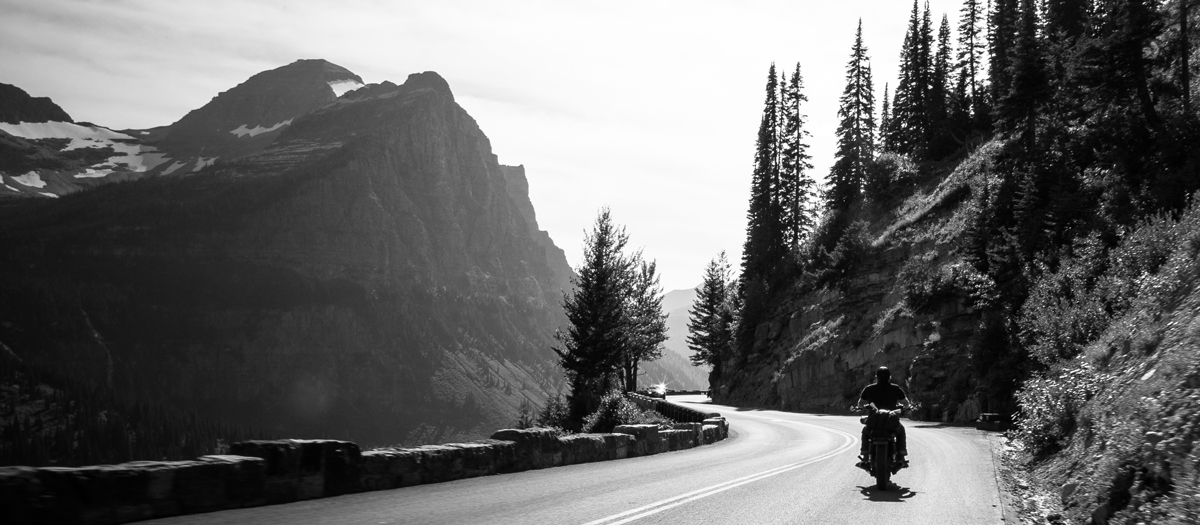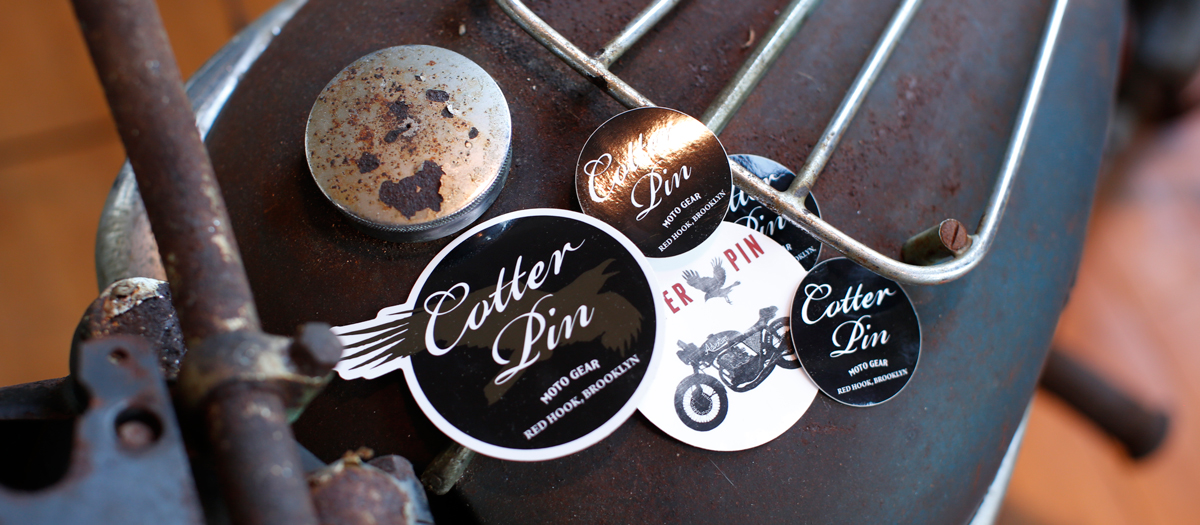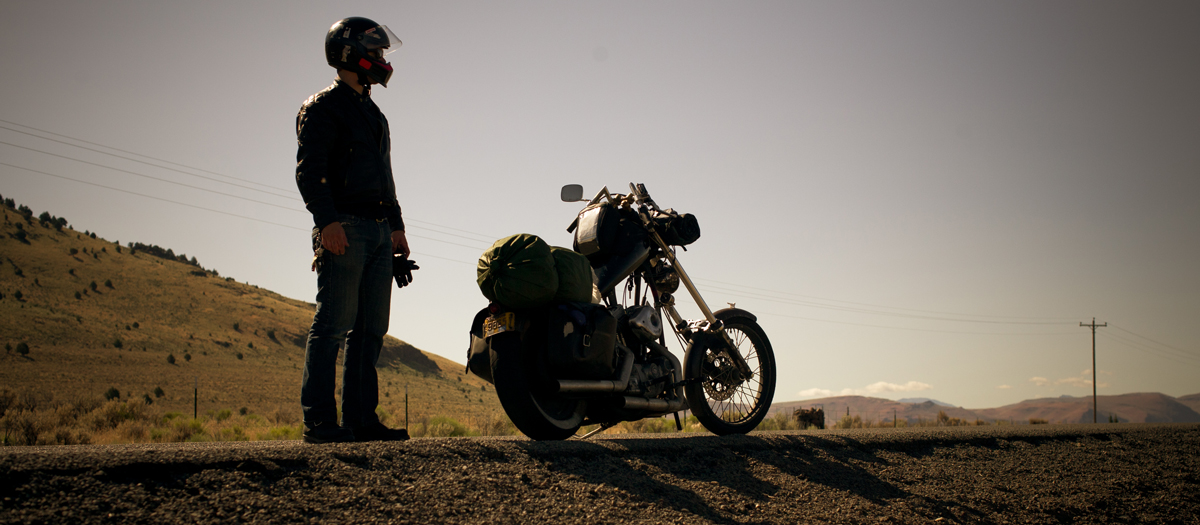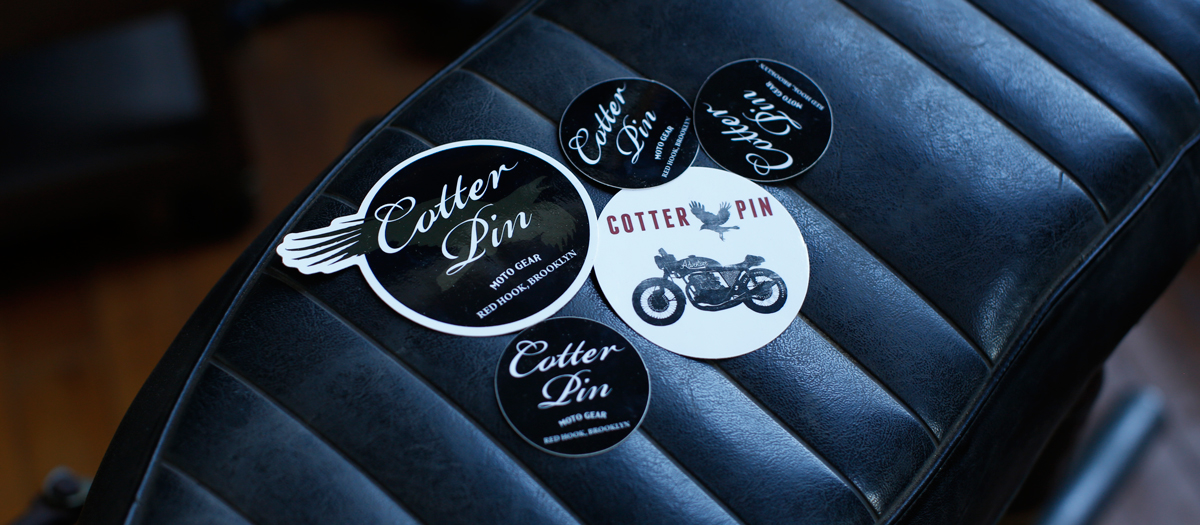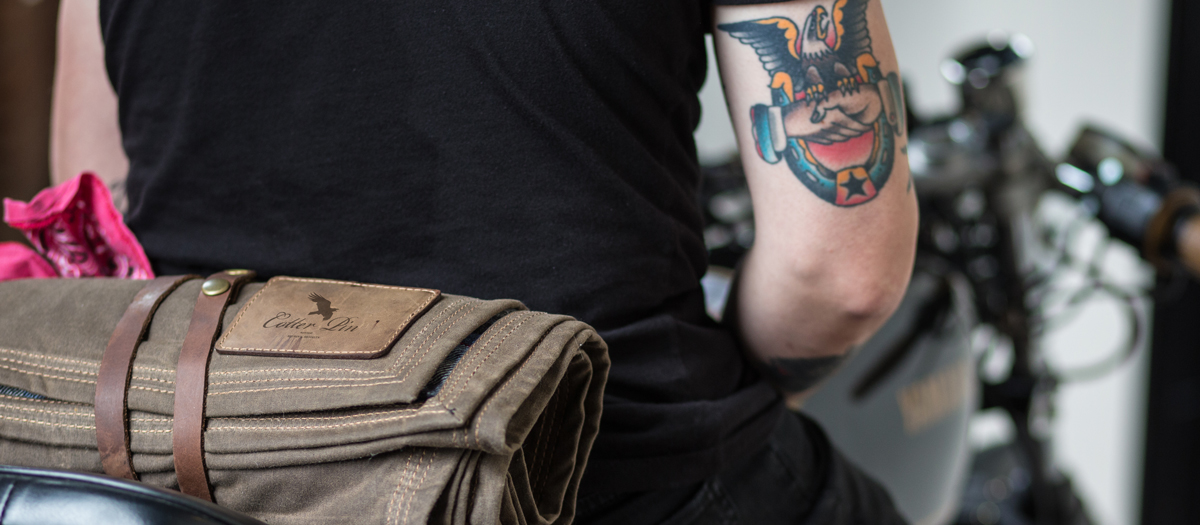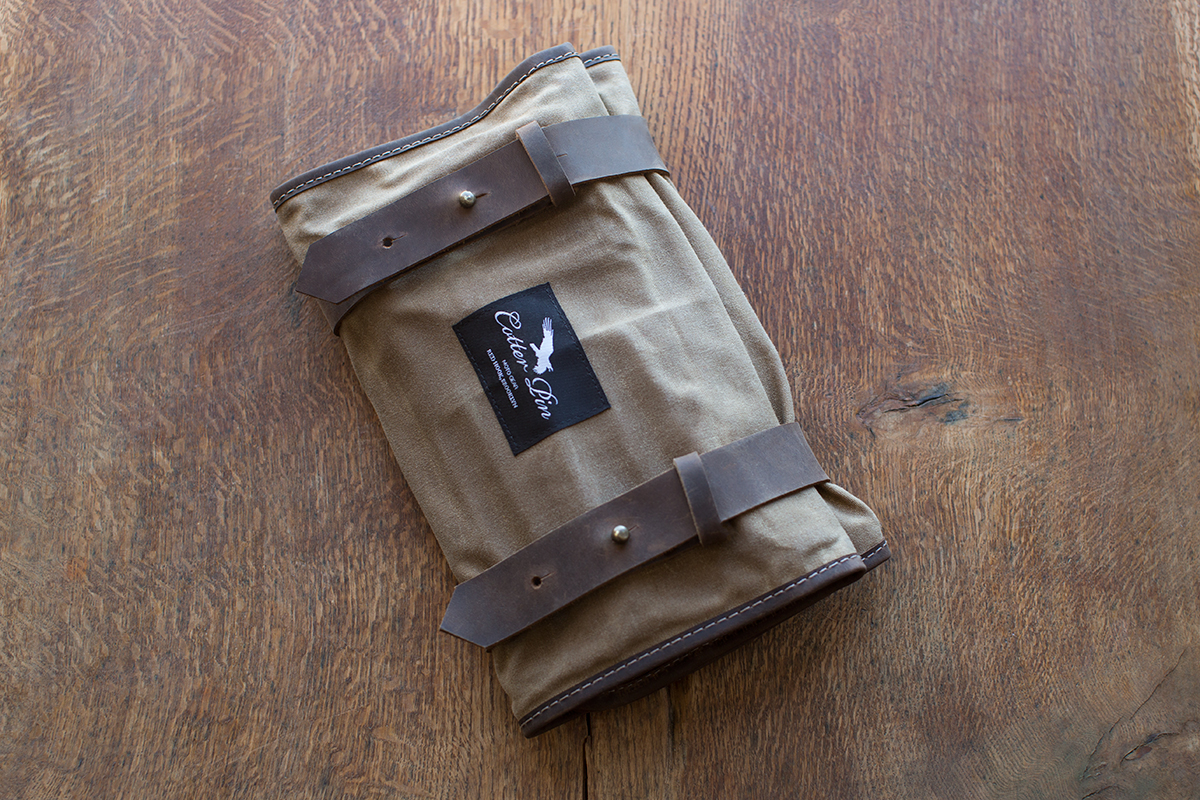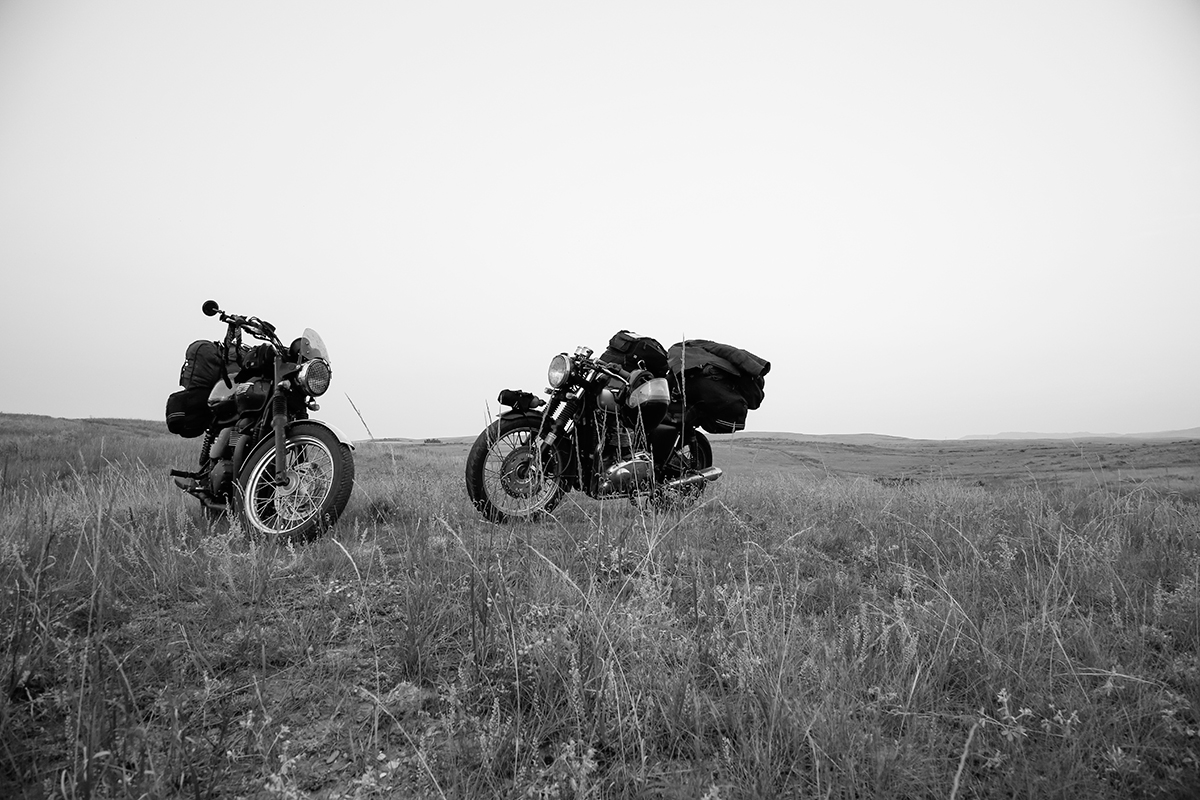 In addition to long adventures we love to do day rides outside our hectic schedules. Cotter Pin Gear has come up with a low profile, easy solution with this wax cotton pouch that can hold your phone, a small map, or handwritten directions.
Cotter Pin Gear proudly introduces our 4-panel tool roll "Tool Book". Constructed of Martexin waxed cotton, premium leather binding and adjustable straps. This bad boy is ready for the road and the zippered pouch on the flip side allows for extra tools, a good book, or a 1st aid kit.
We created the wax cotton & premium wool Adventure Roll for the road. Our inspiration was a cowboy bedroll. Where ever the day takes you your covered. Its the first thing to hit the ground next to the campfire after a long day of riding.