THE ORIGINAL TOOL BOOK ™ (Sage Waxed Cotton & Leather Motorcycle Tool Roll)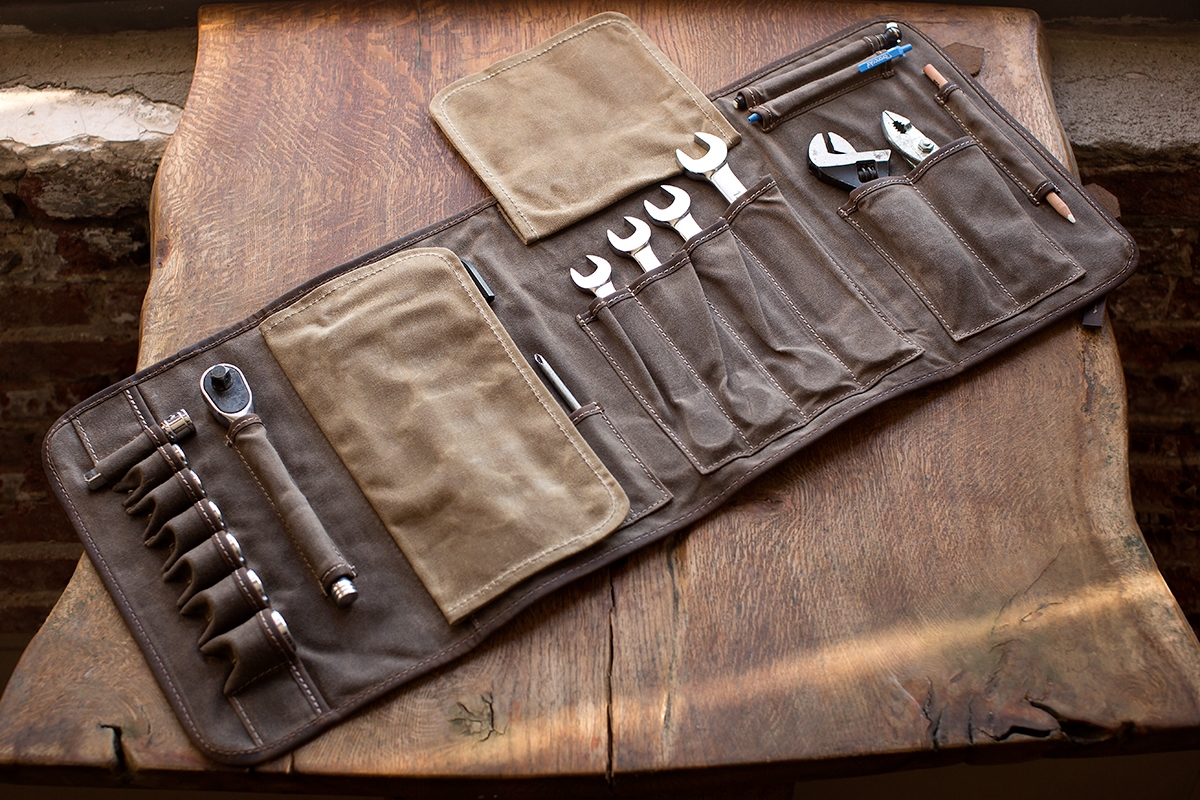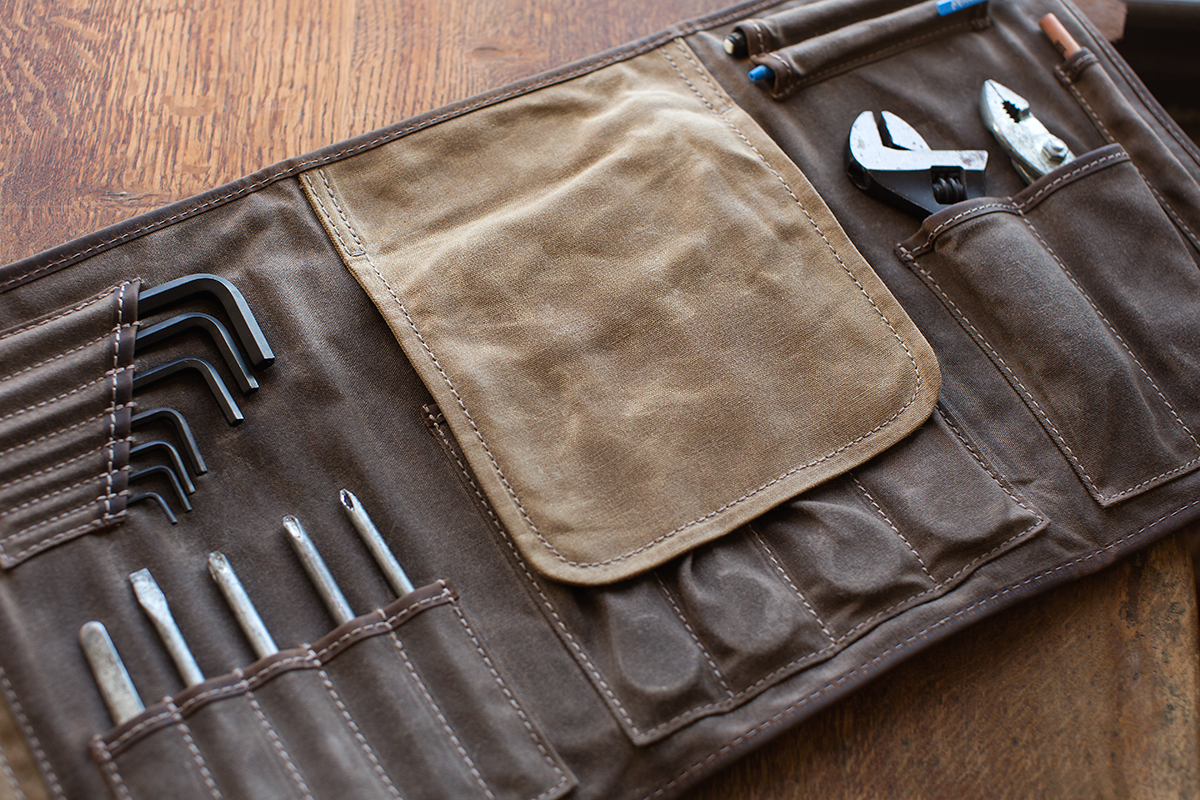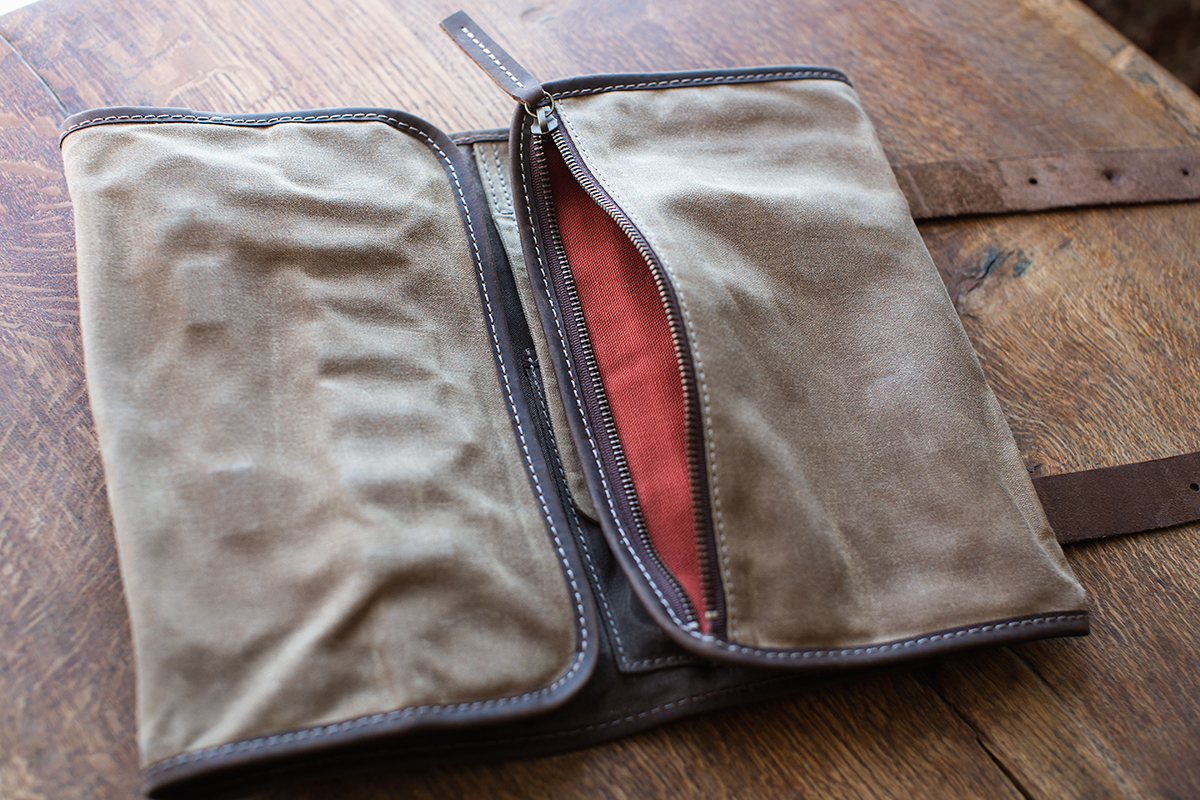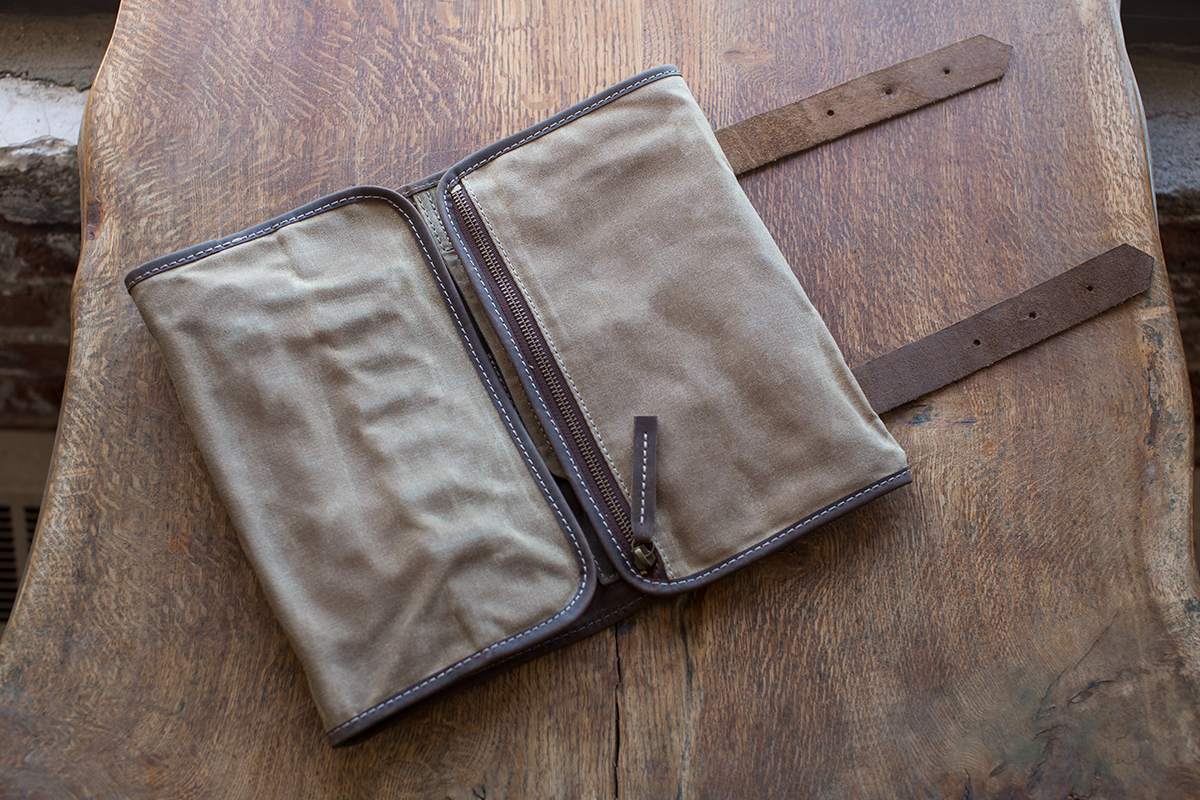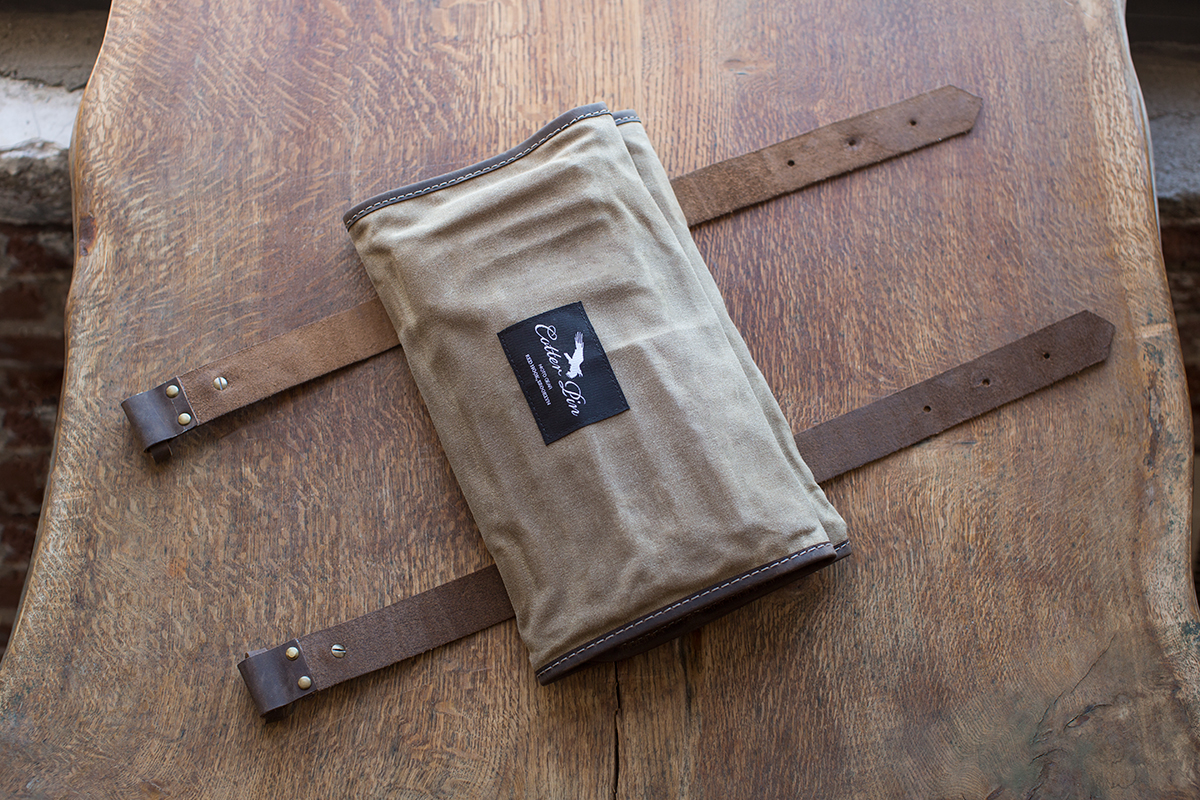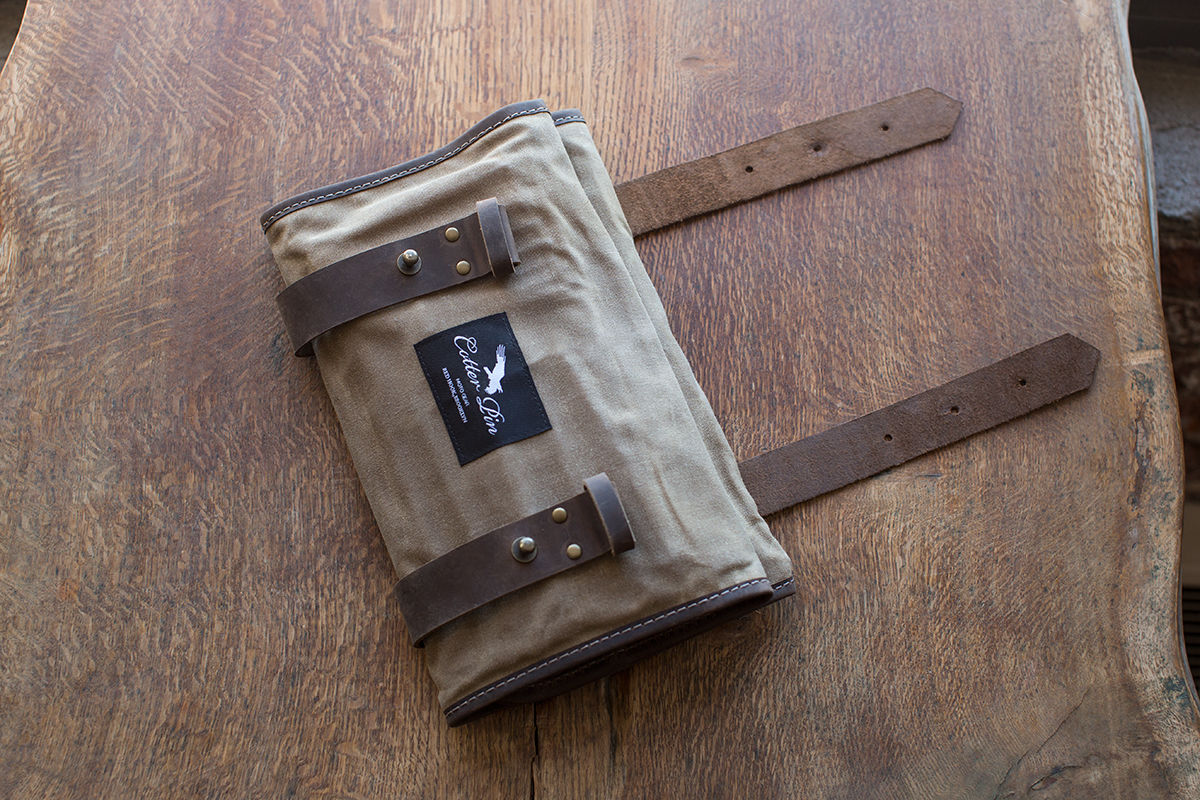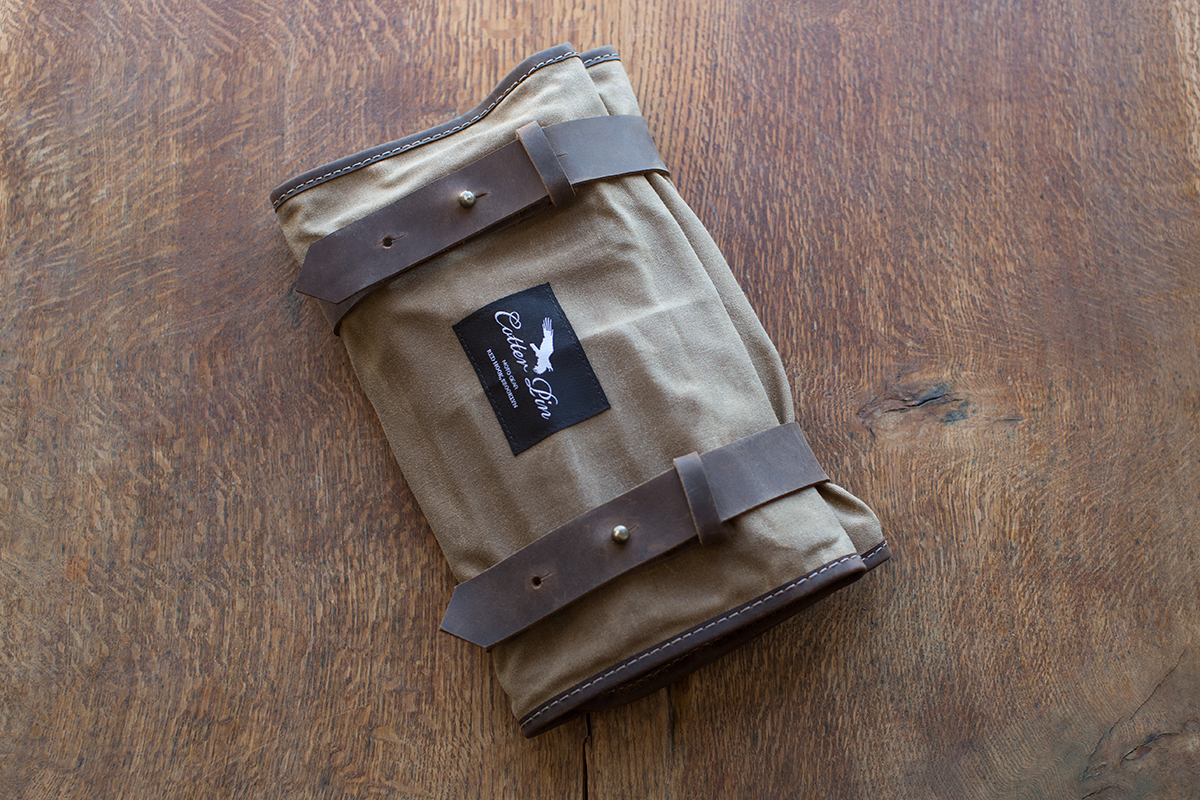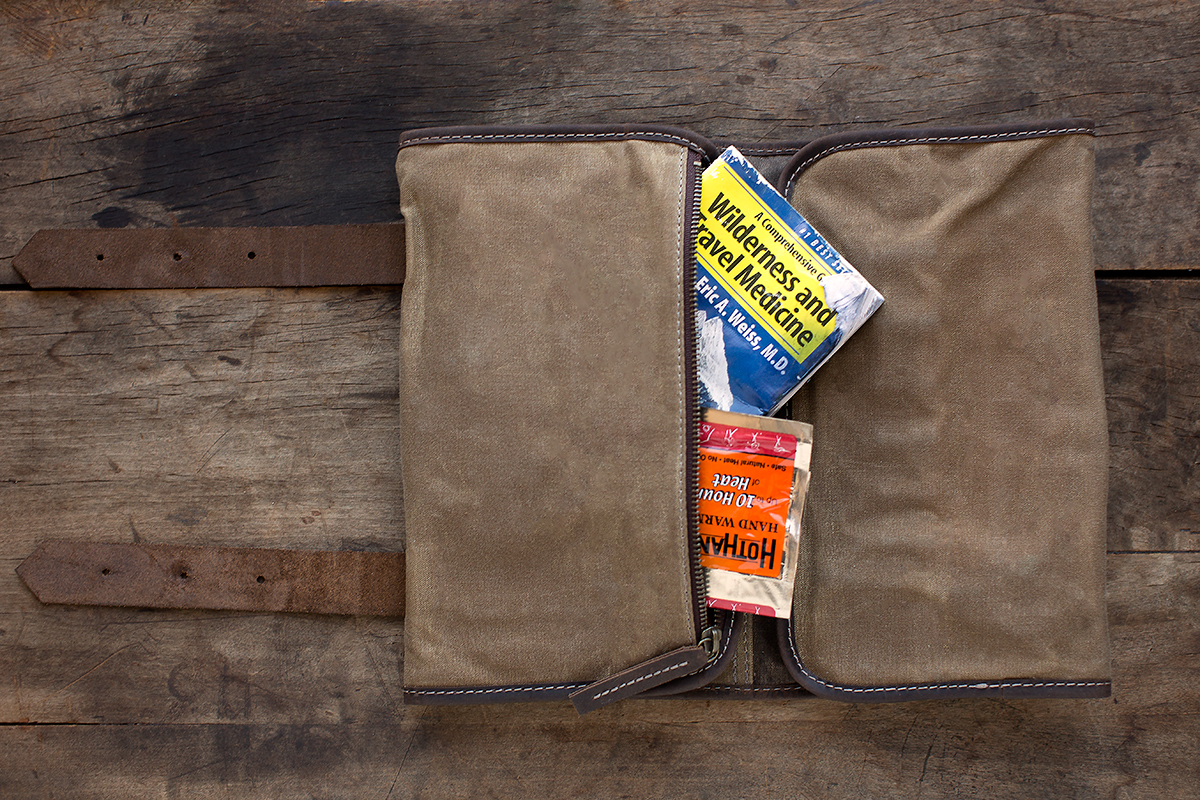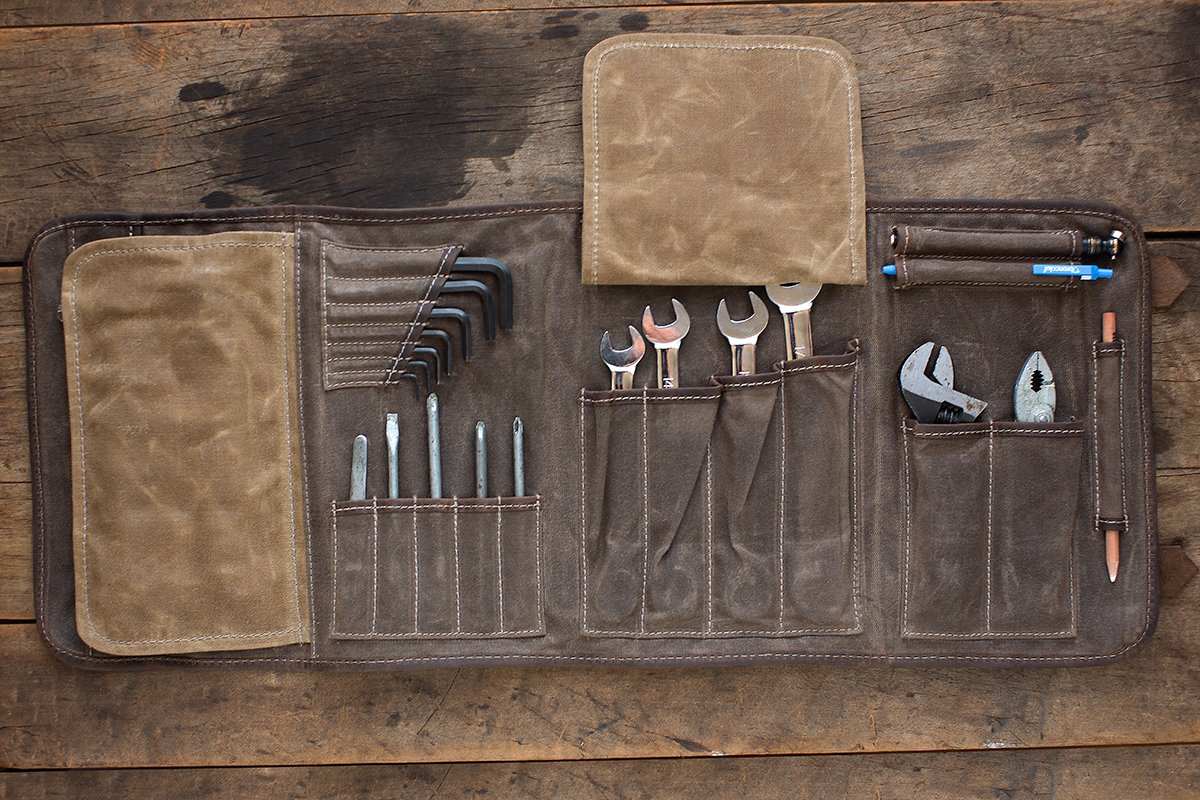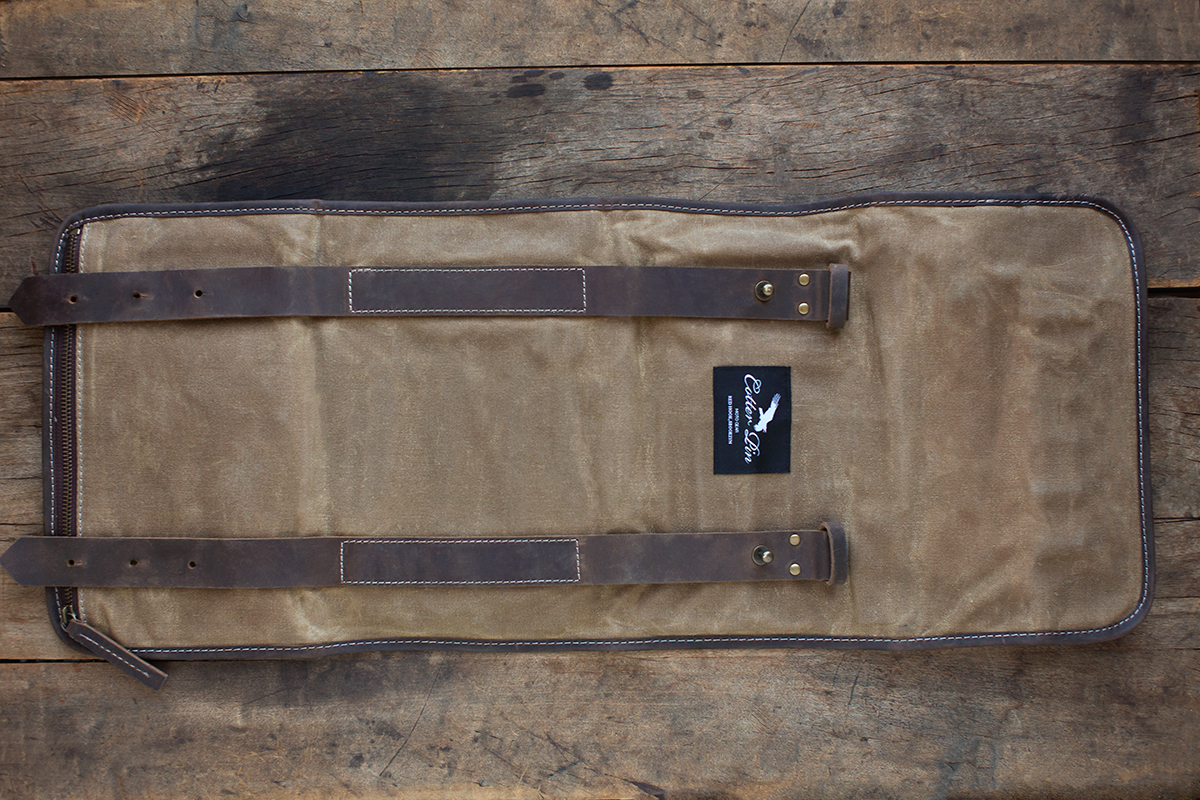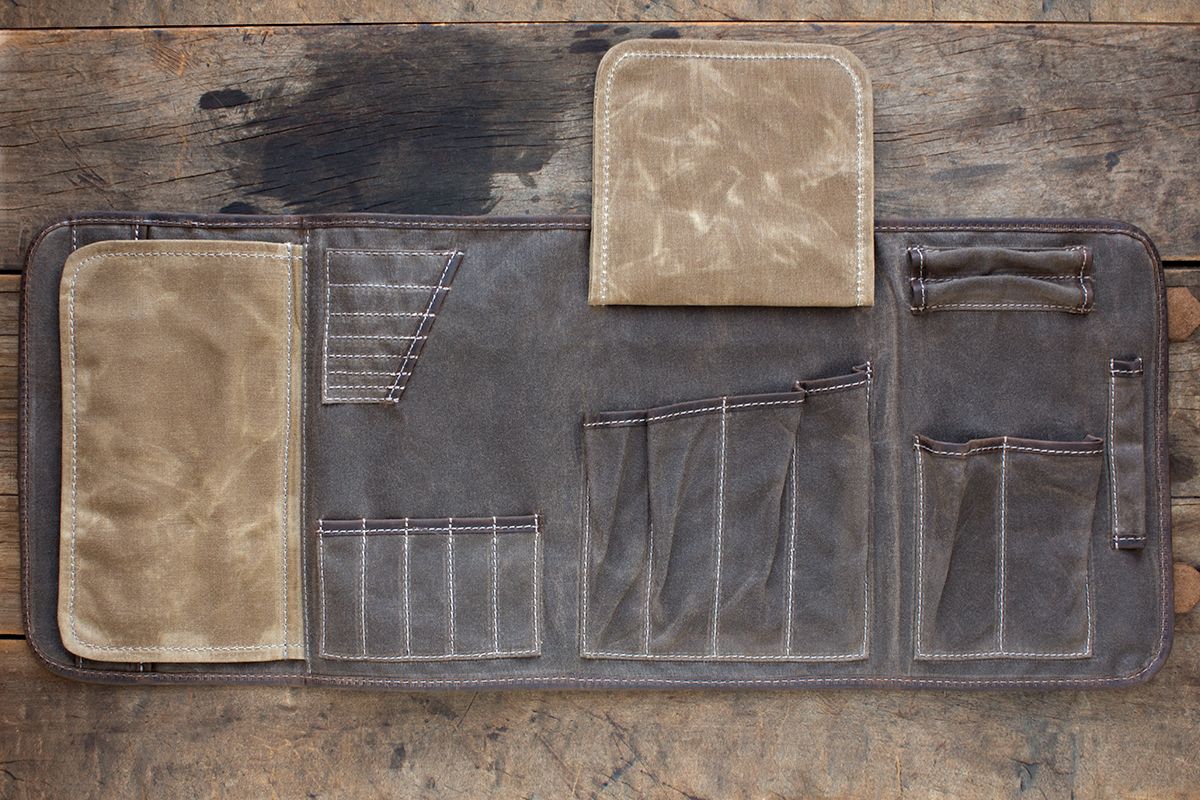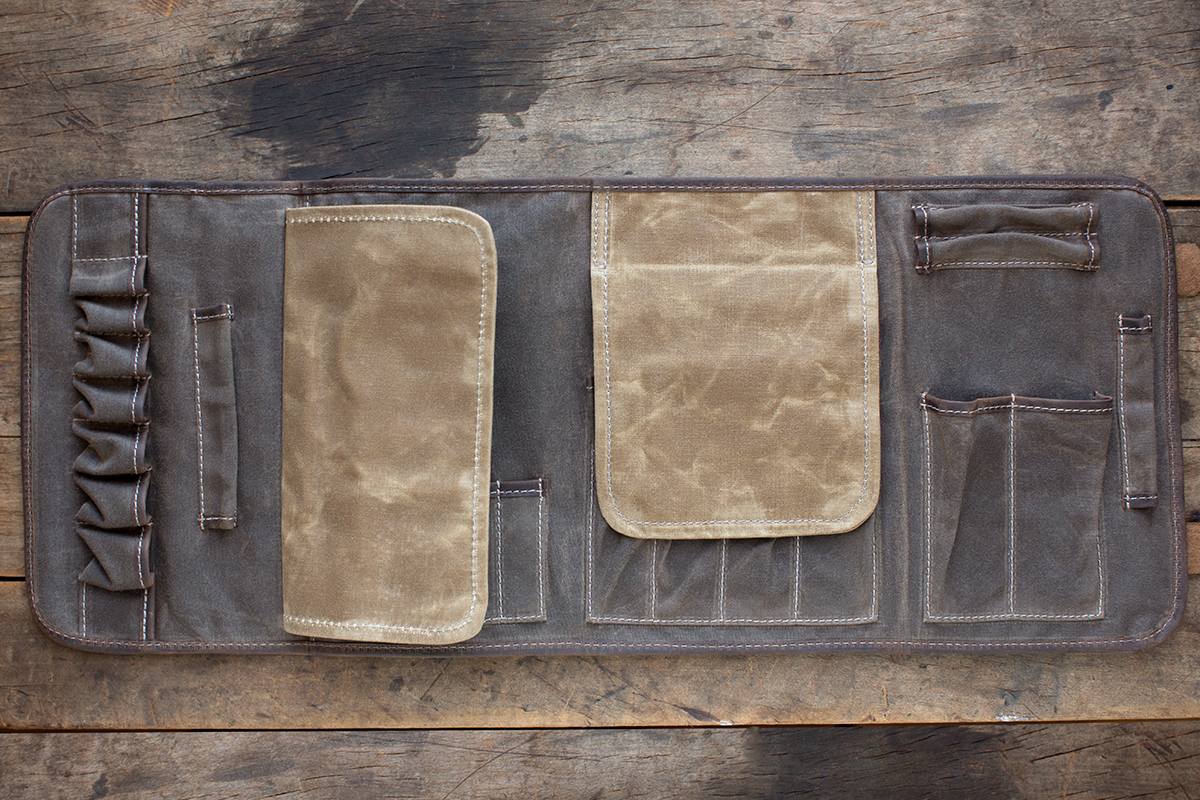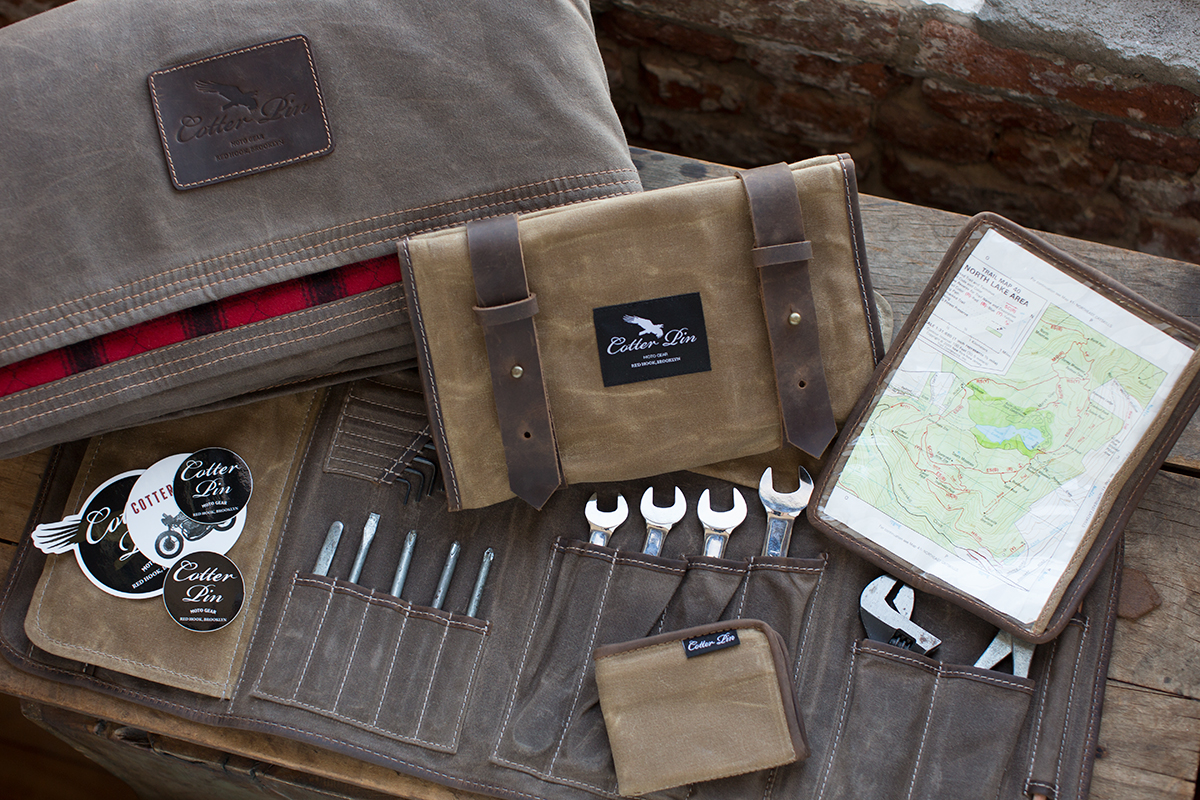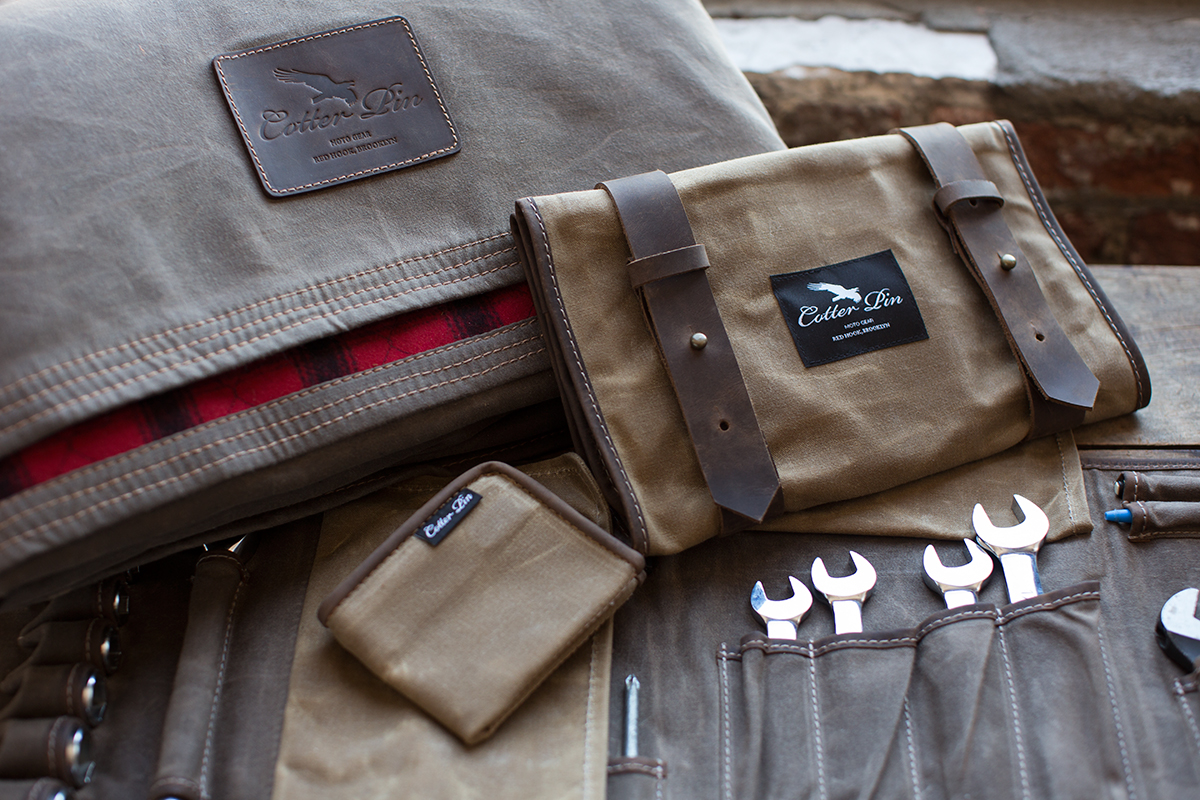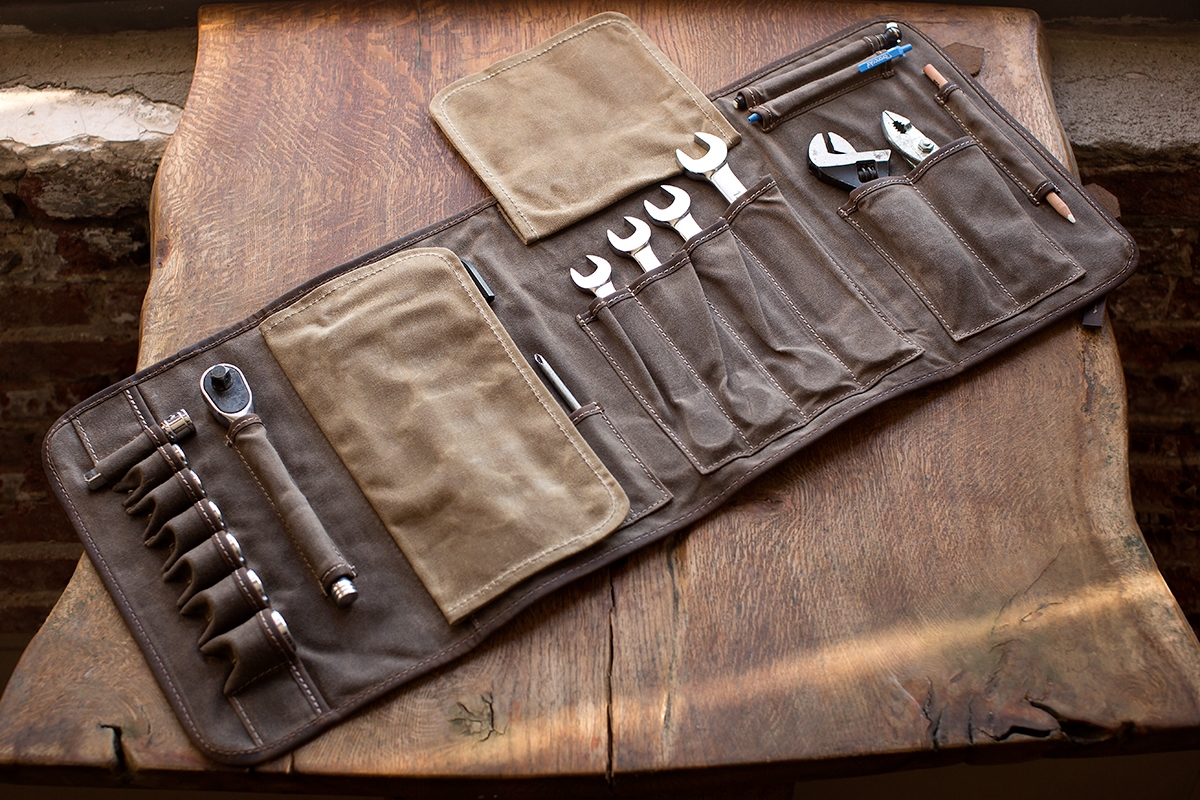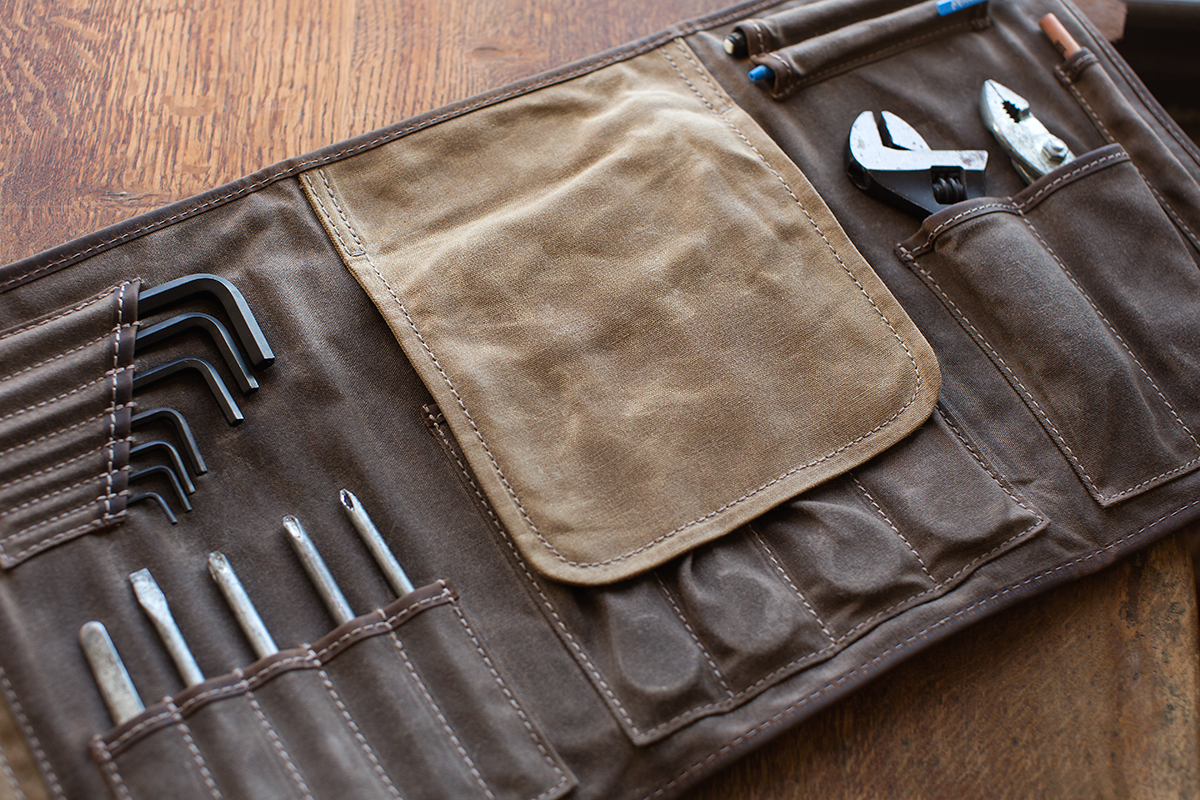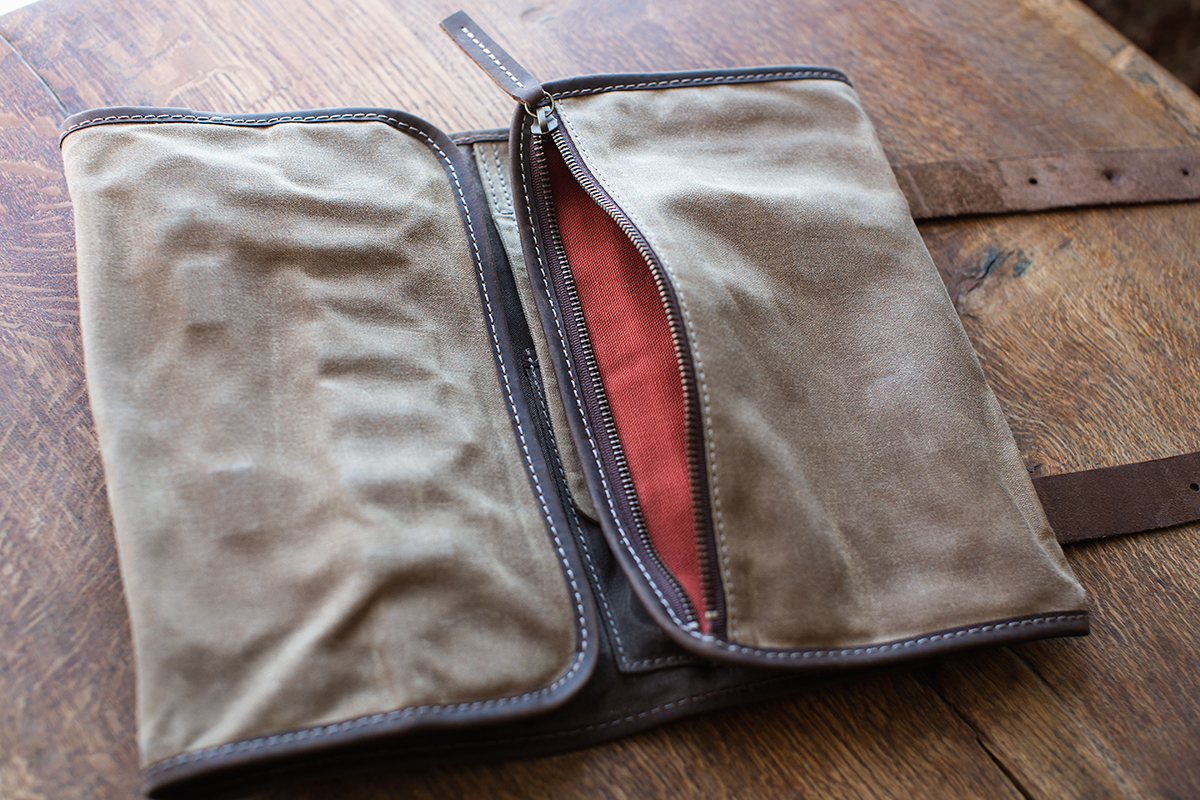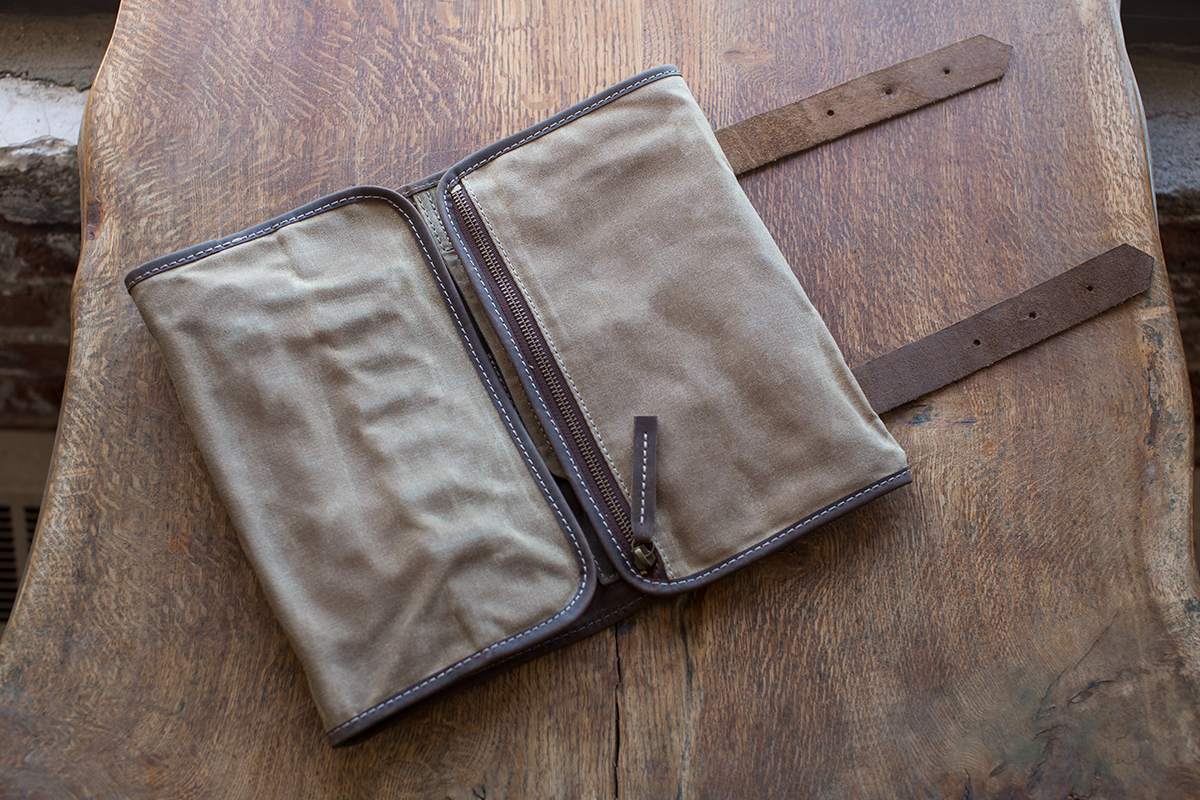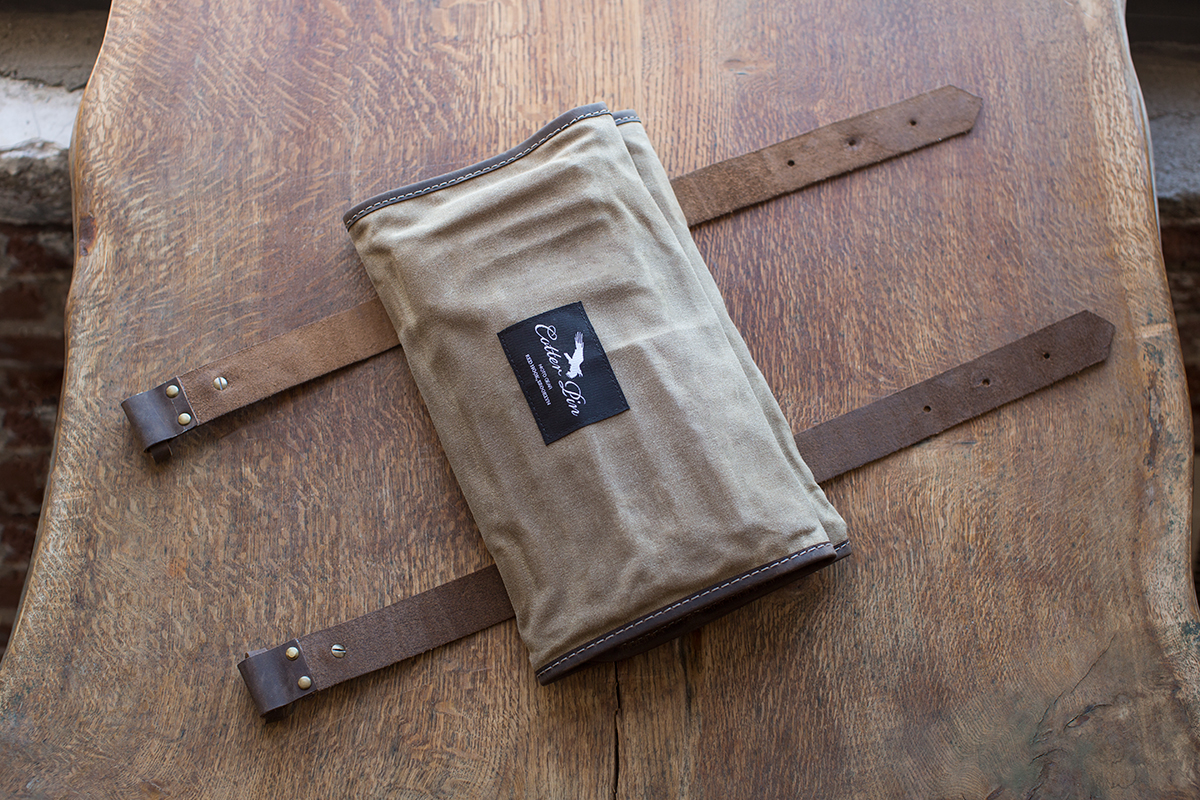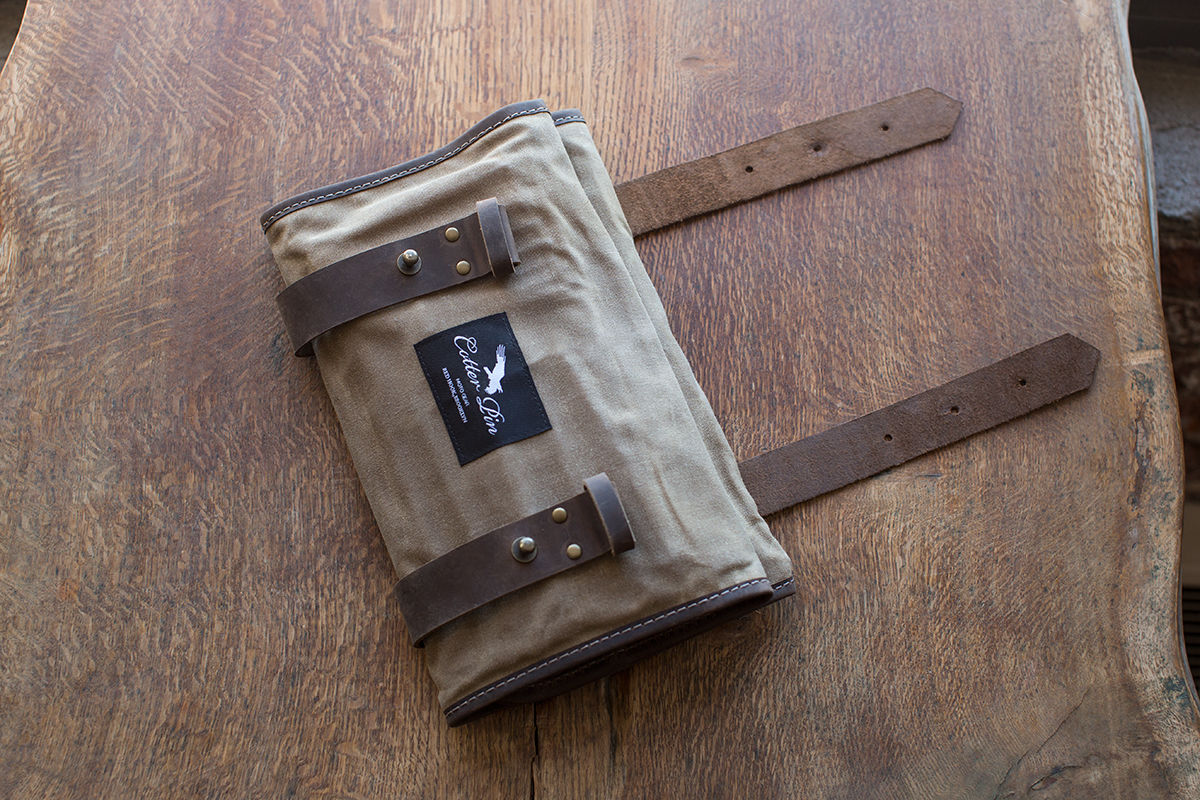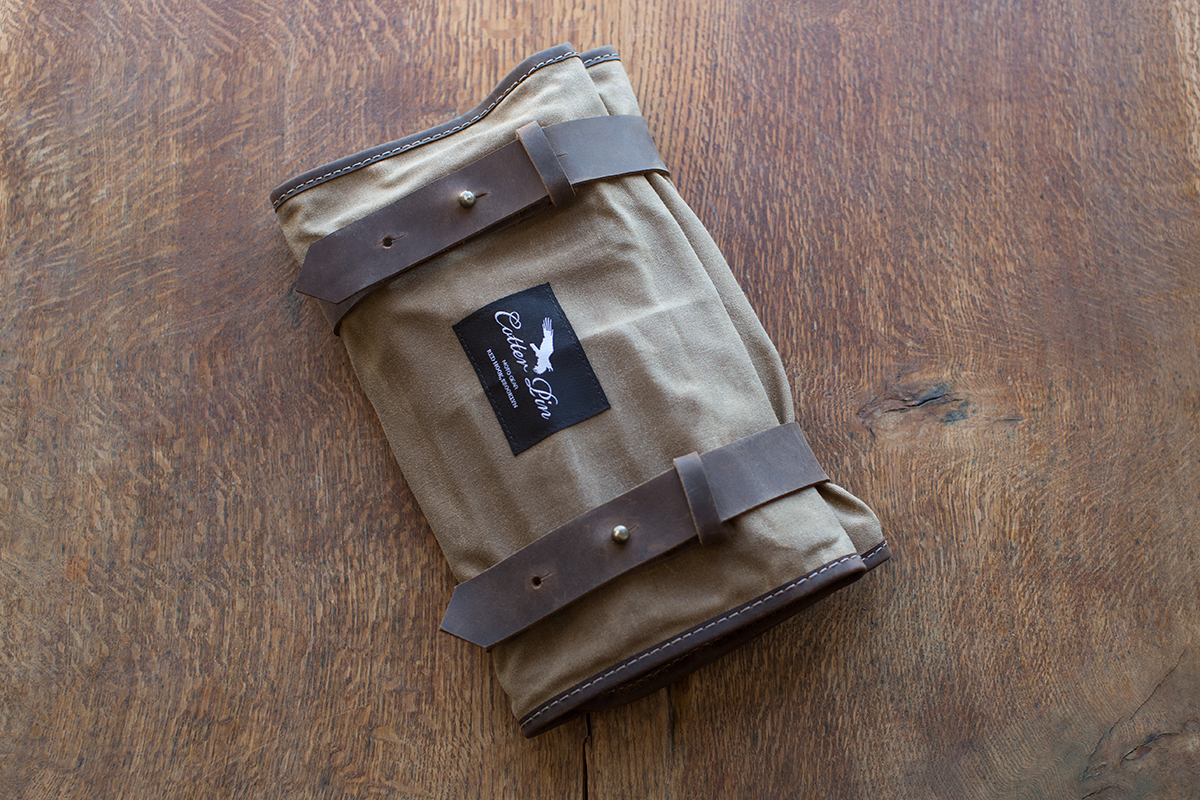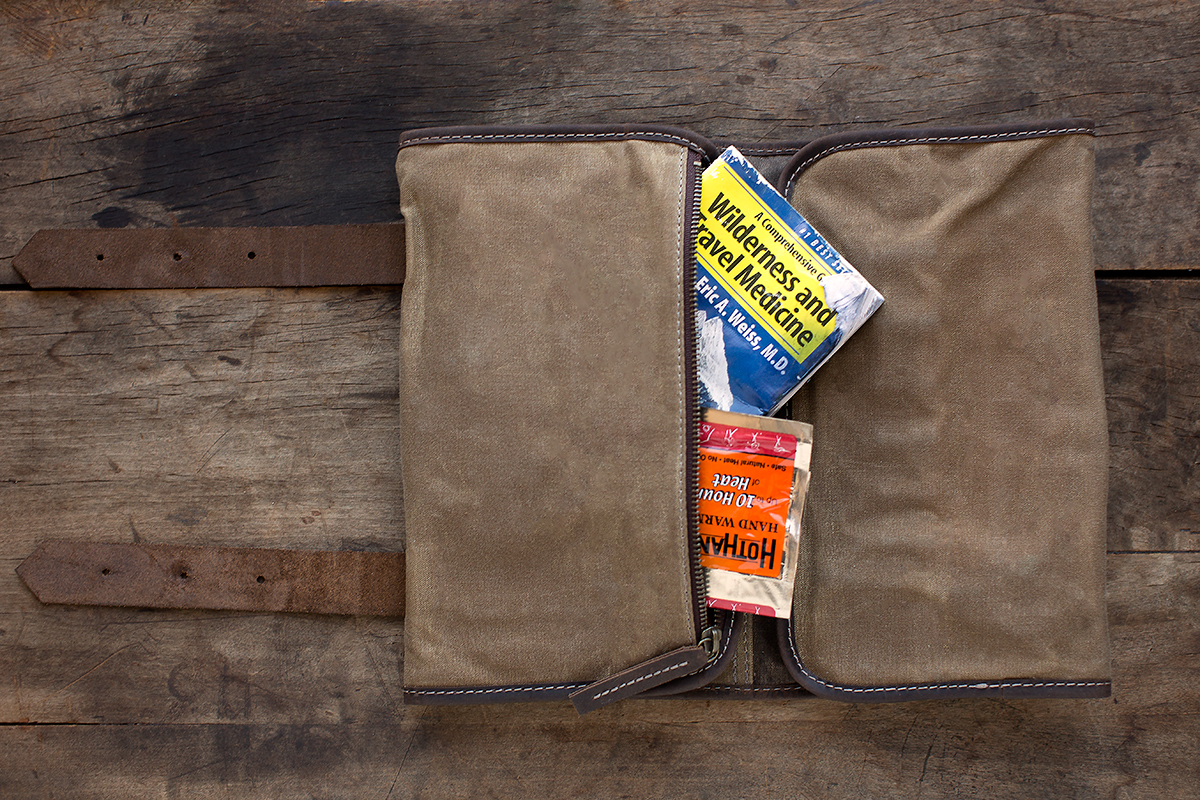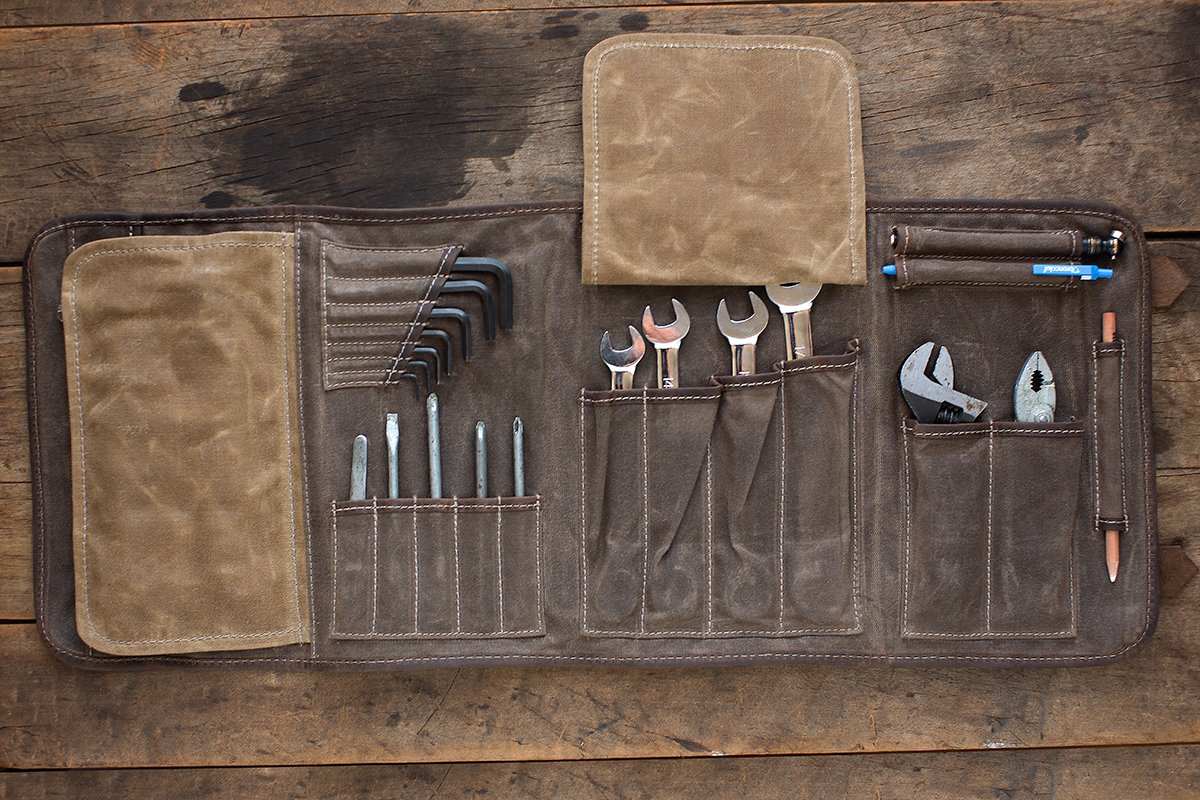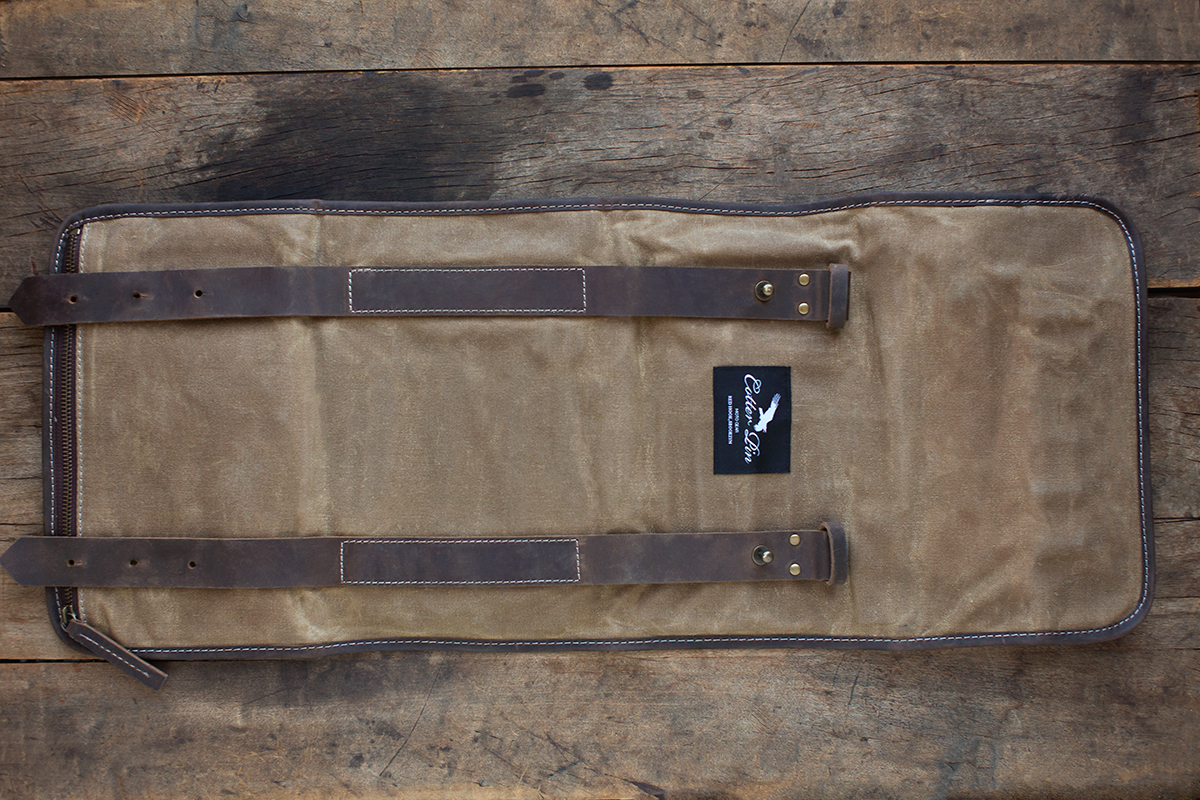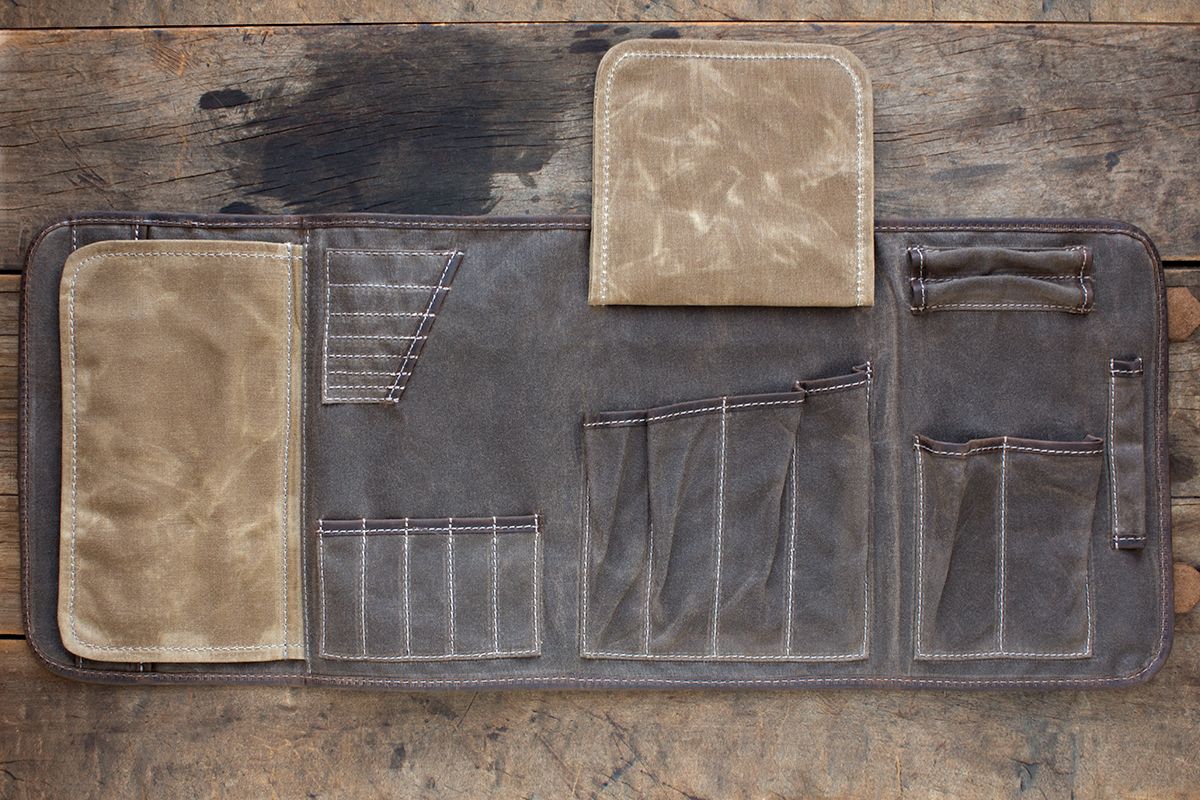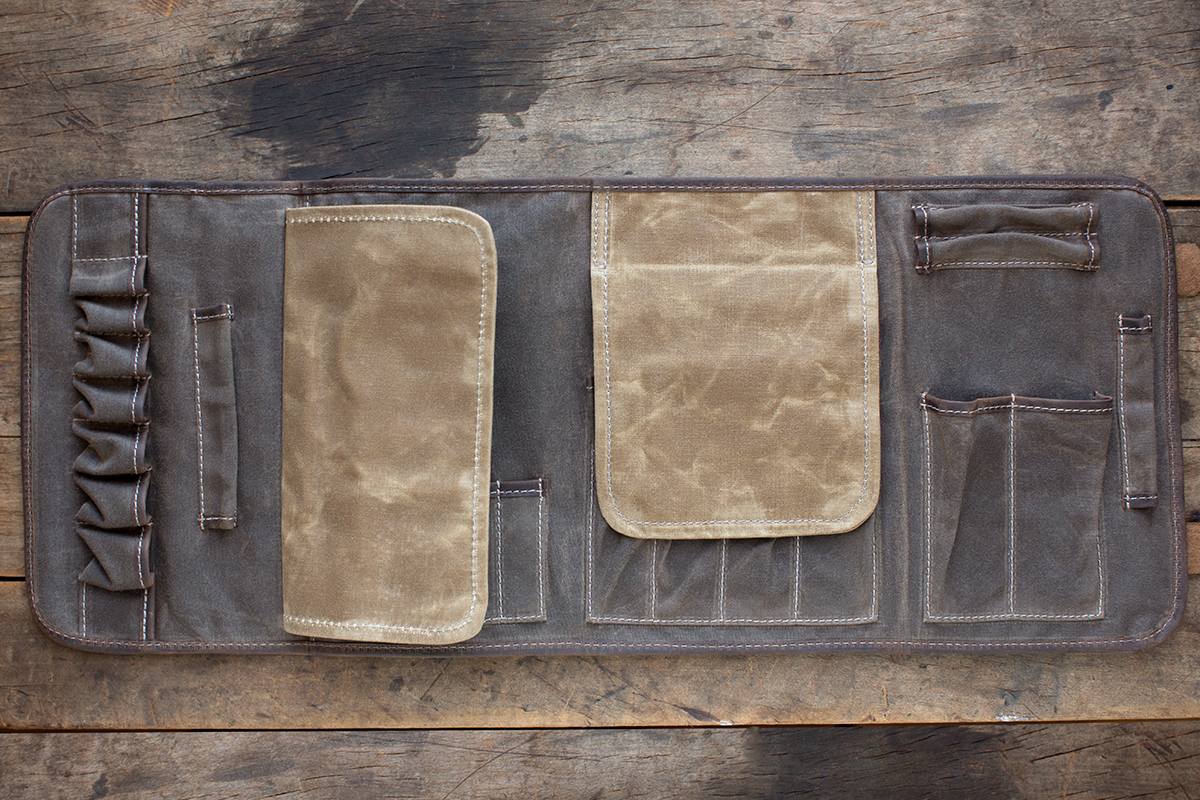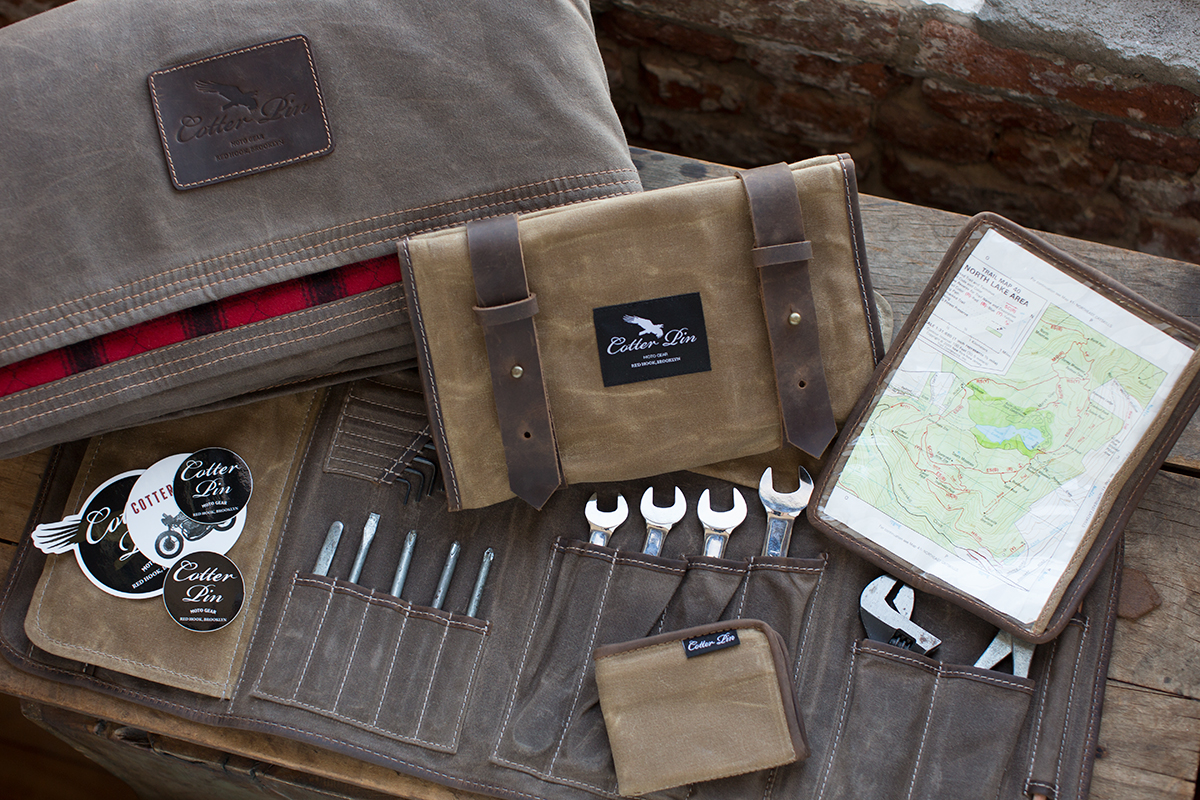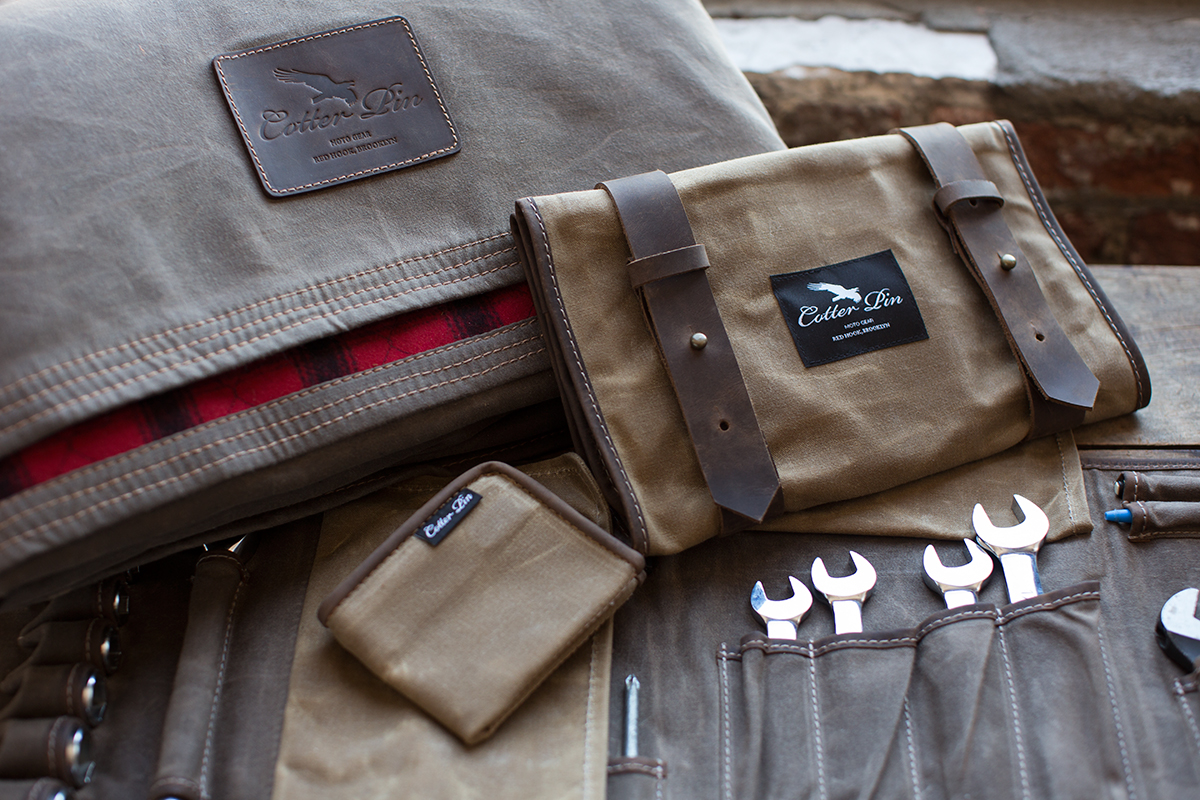 sold out
THE ORIGINAL TOOL BOOK ™ (Sage Waxed Cotton & Leather Motorcycle Tool Roll)
When you're out making turns on your favorite bike or cruising the countryside in your classic rod, you often need tools in times of trouble or necessary maintenance. Ratchets, sockets, allan keys, pliers, bailing wire, wrenches or even duct tape are only some of the many tools that can be required for breakdowns or adjustments. How can you carry all of your favorite tools? We have the answer. When it comes to long distance riding or even just wanting your favorite tools close-at-hand, nothing compares to the new Cotter Pin 4-Panel Tool Book. We like to call it a Tool Book because it folds up like a book. The Cotter Pin 4-Panel Tool Book is designed to be able to hold any rider's favorite tools when they are out on adventures. This beautifully designed Tool Book is made of Martexin waxed canvas on the outside and inside, including the interior pockets and flaps. The binding all over the Book is made from high-quality leather and there are two tough leather straps sewn on the outside to hold everything together. We also have integrated a zippered pocket for things like a first aid kit, bailing wire, zip ties, cash or whatever else you can think of that will fit in it. The Cotter Pin 4-Panel "Tool Book" / Tool Roll is a great solution for keeping all your tools organized in one, bombproof product. Handcrafted by Cotter Pin in Portland, ORE.

Tool Book open is 27" x 11". Tool Book closed is 7" x 11"
PLEASE NOTE: Tools are not included with the tool book.
Quality Motorcycle Gear made in Portland, OR